Family vacations provide the perfect opportunity to bond with your kids and create lots of fun memories for years to come. However, traveling with kids can also be an extremely stressful experience, especially if your children are younger. From guiding them through the airport without getting separated, to keeping them calm and entertained while in the air to avoid tears, traveling with kids is not for the faint-hearted! To help you out, read on for a short guide to traveling stress free with kids.
Explain the process
Visiting an airport and flying for the first time is an exciting experience for kids; however, there may also be moments that they find frightening, such as going through security and the sensations of taking off and landing. Take the time to explain to your kids what is going on beforehand. This will prepare them for what to expect when, for example, their ears pop during take-off, and help to reduce their fear.
Reserve a parking space
The airport is an extremely busy destination that sees hundreds of people coming and going each day. As such, it can be difficult to find long- or short-stay parking that is in a safe location and at a reasonable distance from your terminal. Add to this mixture excited and energetic children, and wrestling with luggage and push chairs, and you may quickly find that the stress levels among your family have sky-rocketed before you have even got through the airport doors. To prevent this, you could prebook your parking space at your airport, such as Orlando International Airport parking. You can choose a parking space that is conveniently located to your terminal, removing the stress of searching for a parking space.

Provide plenty of entertainment options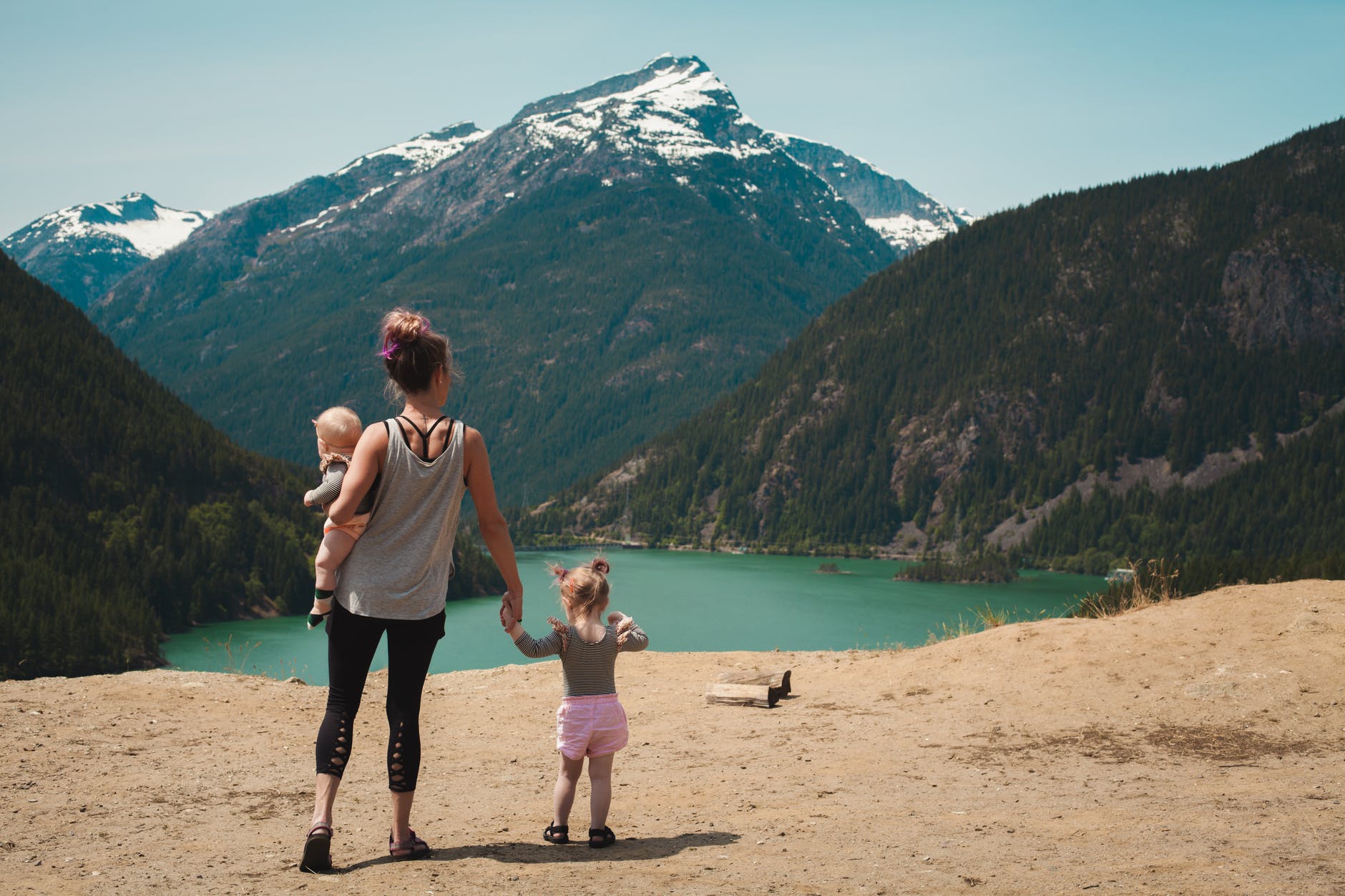 Traveling is often a long and tiring day, and with hours spent waiting in a departure lounge followed by a lengthy flight, your kids might easily become bored and grouchy. Alleviate their boredom by packing plenty of entertainment options in your hand luggage, such as a selection of books, coloring books and crayons, or an iPad with kid-friendly films downloaded. You should also take the opportunity to get your kids interested in the exciting new environment of the airport, for instance, watching airplanes taking off from the departure lounge, and telling them where other airplanes are flying to on the departure board.
Prepare for travel sickness
Many children can suffer from travel sickness, and you should prepare for this to ensure that your child is comfortable during a long day of traveling. Avoid greasy and acidic foods that unbalance the stomach, and make sure that you are armed with sick bags for the airplane. Furthermore, your kid might experience some ear discomfort during take-off and landing, as the air pressure alters and stabilizes at the higher altitude. Sucking a piece of candy can help to 'pop' the ears and relieve the pressure, as can swallowing.
It might not be a walk in the park, but taking youngsters on a vacation is one of the most wonderful experiences in the whole world.
This is a contributed post and therefore may not reflect the views and opinions of this blog or its author.