As the title states, the coolest thing happened today. I've been talking about Gavin's ever-growing level of independence, and today marked a big first for him.
Gavin gets his IVIG Infusion supplies delivered every month. He organizes them into kits and even does the infusions on his own. I have almost zero involvement in the process anymore. He's doing incredibly well, and I'm proud of him.
The only part of this process that he didn't do was sign for the delivery, fill out the paperwork, and mail it back to the hospital. That's always been my job. It's been my job until now, that is.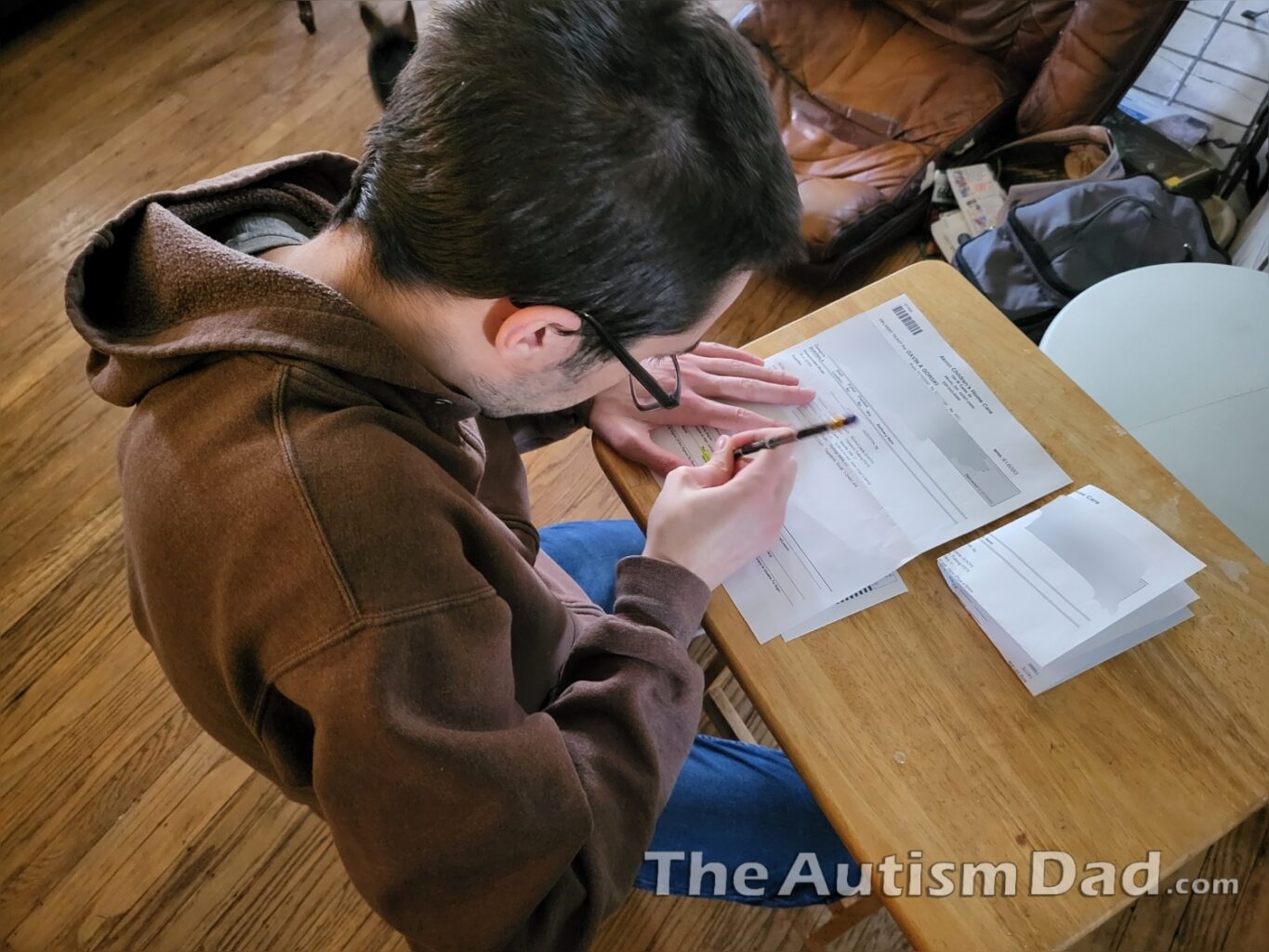 When his delivery arrived yesterday, I asked him if he wanted to do the paperwork. He has to sign his name, date it, and stick it in the main. Gavin doesn't like signing his name because he struggles with his handwriting, and it's frustrating for him. He's a perfectionist, and that's never going to change.
This time, however, he decided to give it go. This was the result.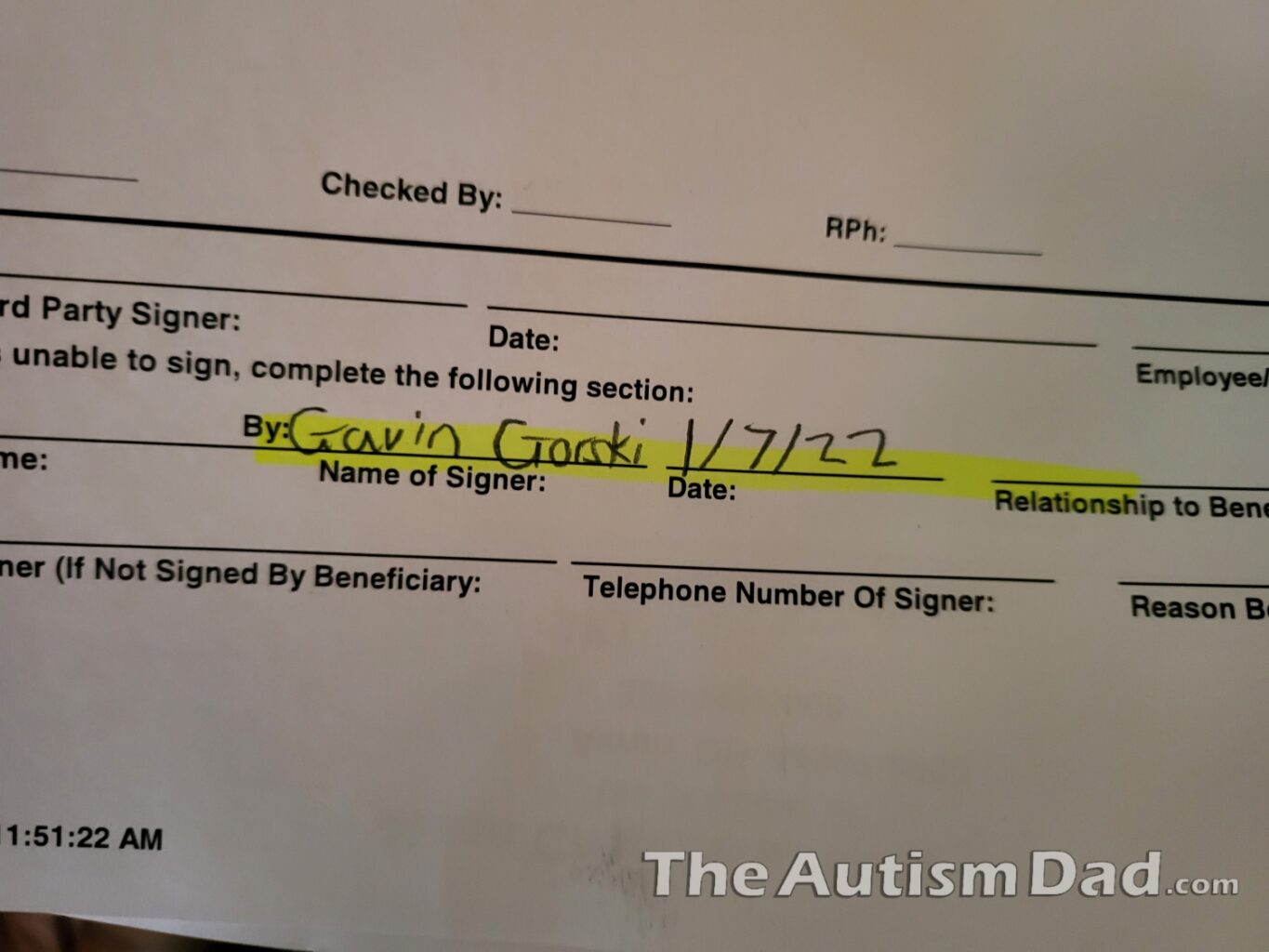 That's pretty fucking good. He did the whole thing by himself. He folded it up, sealed it in the envelope, and stuck it in the mail. How cool is that? I'm so proud of him. He did a great job, and you should have seen the smile on his face. I'm always amazed at how much this kid can accomplish when he puts his mind to it.
He now can do the entire process on his own. That's amazing. He needs to be able to do these things to be as independent as he wants to be.
Great job Gavin. You kicked ass. ☺