Guess who didn't have school again? That's right, Emmett. Why didn't he have school again? COVID. More specifically, so many staff members are sick with COVID, they had to close the building for the second day in a row. Hopefully, they will be back on Wednesday.
My thoughts and prayers are with the staff members. I hope everyone recovers quickly and safely. I love everyone at the school and I wish them nothing but the best.
I do find myself frustrated and a little angry because I'm not sure what we expect to happen when we're trying to force school, in the middle of a pandemic, with no statewide mask or vaccine mandates. There are still unvaccinated people in the building and that puts everyone at risk, especially with Omicron and whatever future strain makes things even worse.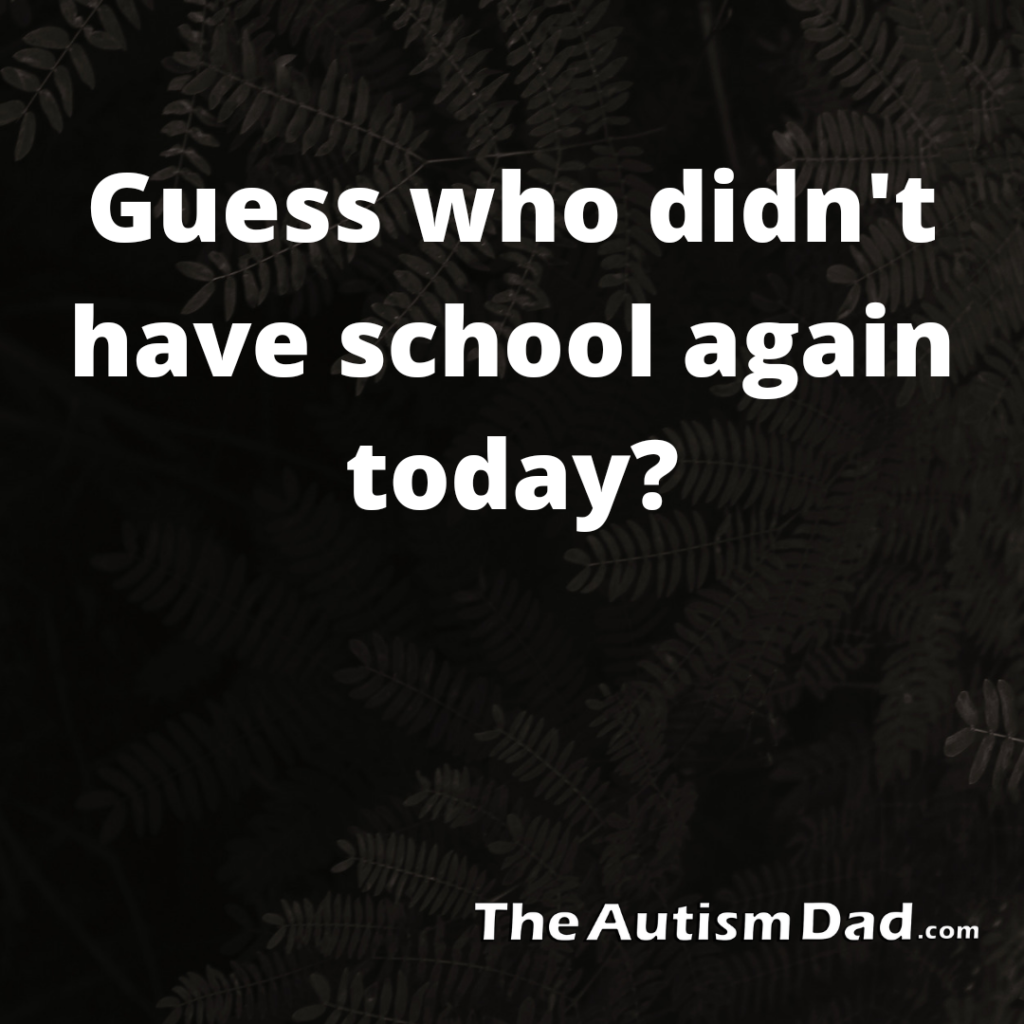 I absolutely agree that kids need to be in the classroom but this is insane. More and more kids are being hospitalized for COVID. I don't understand why we're doing things this way. If we want our kids in the classroom, we need to make sure it's safe. That means access to reliable testing, all eligible people getting vaccinated, and everyone should be wearing a mask, with very few, if any exceptions.
For God's sake, we can't even provide accurate, at home testing at this point. Assuming you can actually find a test, which you can't, they aren't reliably detecting Omicron. Way too many people are walking around wrapped in the warm blanket of a false negative.
I'm worried about everyone's safety at this point. I have the added concern of having an immunocompromised person in my home as well, in the form of my oldest son, Gavin.
We owe our kids, teachers, and school staff better than this.