Just a quick update cause some of you were asking about how the living room was going. I feel like I've been fairly productive. Yesterday I wasn't able to get started until mid-afternoon because I've had several new projects come in over the last few days and I'm trying to balance my time.
I managed to get a first coat of paint on the windows, front door, and entrance way before running out of daylight. The plan is to get a second coat on the everything and then start on the baseboards. I have to get this done soon because the kids are not enjoying the house being torn apart. My goal is to get to the walls tomorrow, if not today.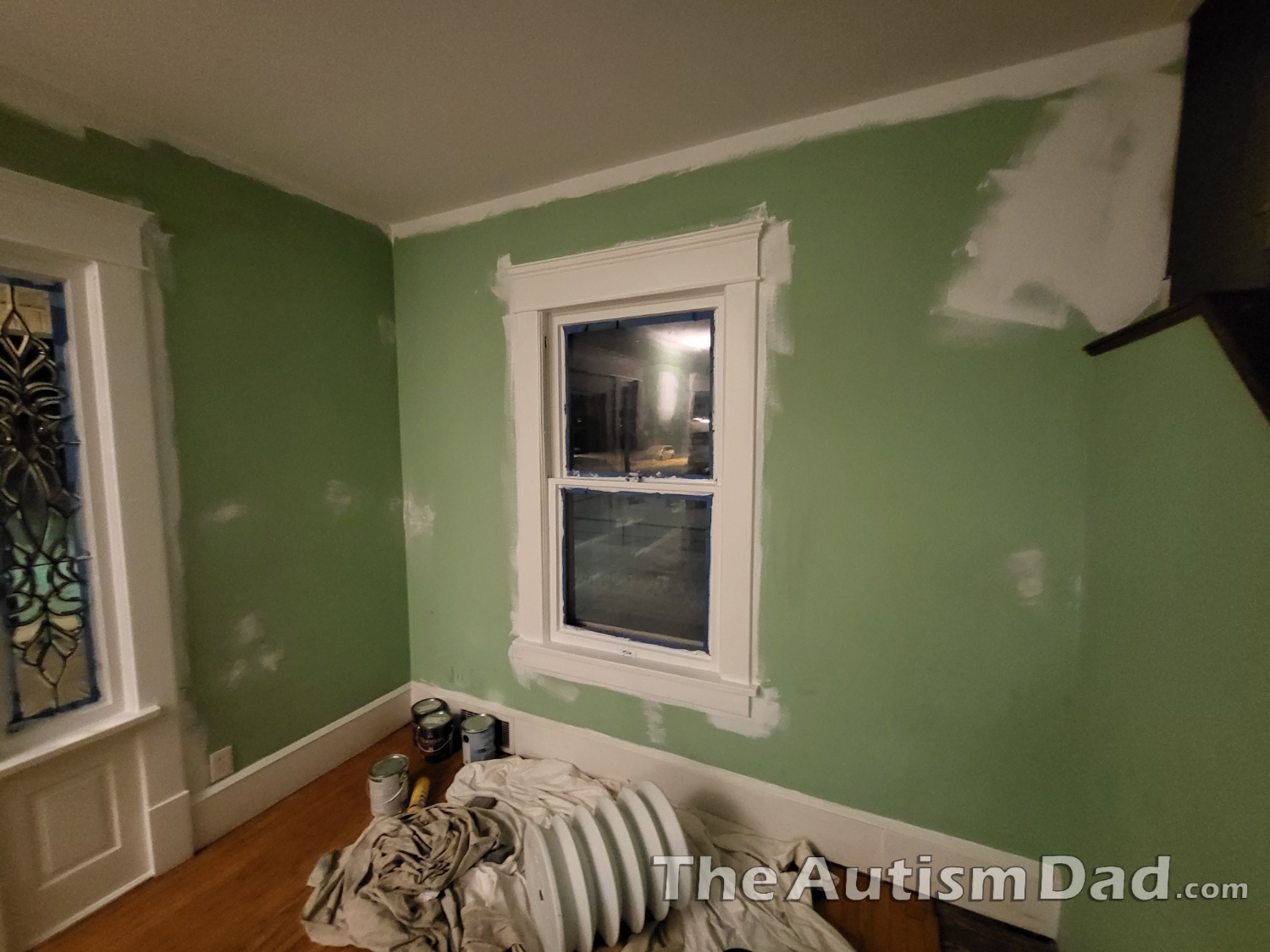 Wish me luck. I'm feeling motivated and ready to continue the progress.