I'm in a dark place right now and I'm trying so hard to work through it. I'm reminded daily by those closest to me, how far I've come, and how far my kids have come but I just can't always see it for myself. I need to focus on it though because it's keeping me moving forward on days I don't even want to get out of bed.
I found this picture while scrolling through my photos today.
It's heartbreaking when you know the story behind it and while it was happening, people always told me to force him sleep in his own bed but I just couldn't.

For the first couple of years after his mom left, the only way he would sleep at night is if he wrapped his arms around my neck and glued himself to my side. He was so afraid that I was going to leave him in the middle of the night too, and this was the only way he felt safe enough to close his eyes. In his mind, if I tried to leave, he'd wake up.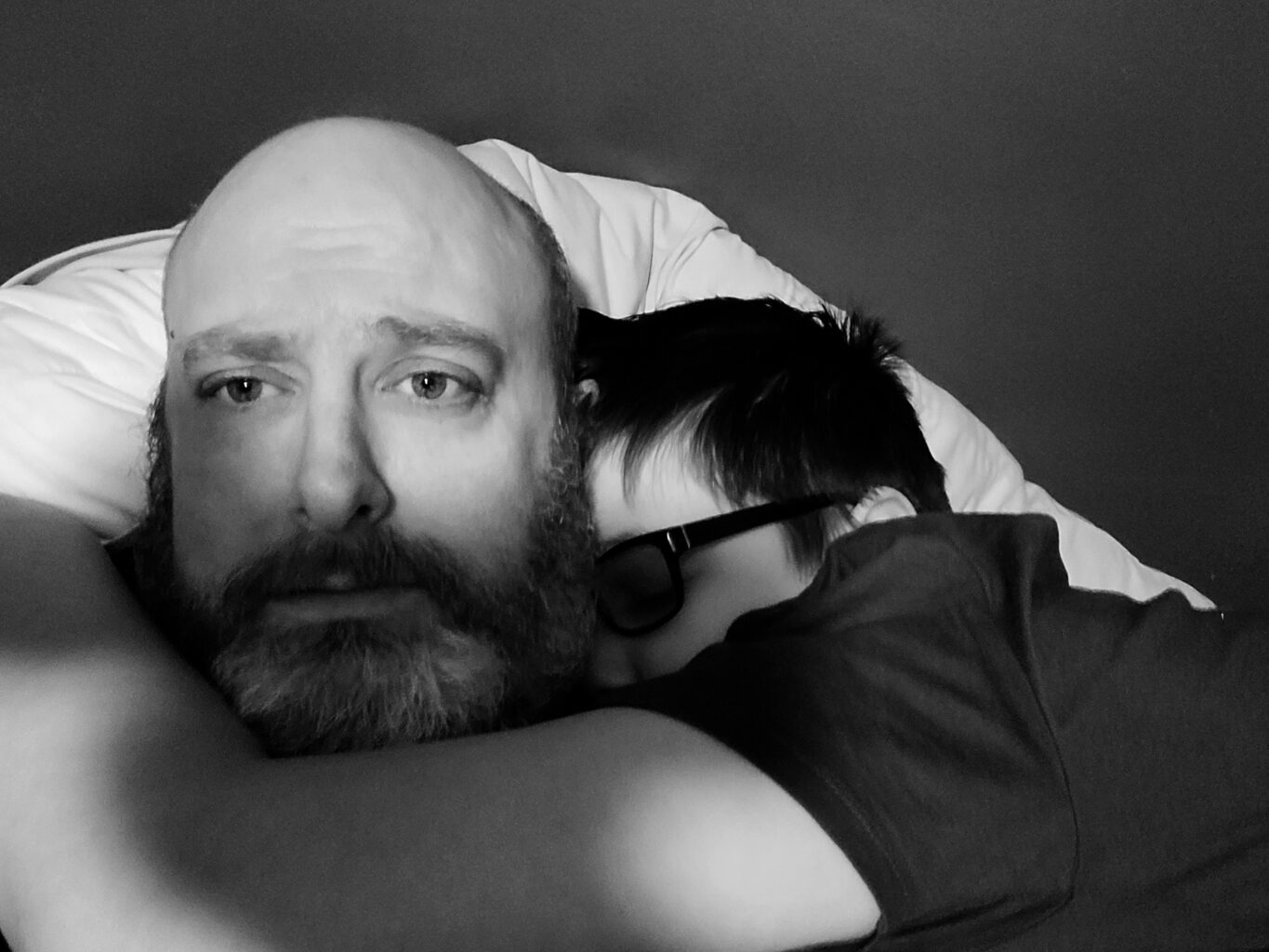 It took a long time and lot of therapy, love, and patience for him to work through that trauma. We still have work to do, but he's so much better and has been sleeping on his own for a good long while now. Did I do the right thing? Maybe. Maybe not. I did what I thought was right and while I paid a price with lack of sleep and a sore neck, I would do it again because he desperately needed that comfort after his whole world fell apart.
I'm in a pretty dark place right now and I need to remember these things because it shows that I am in fact, making progress with my kids. It reminds me that I'm actually a pretty good Dad, even though I often times don't feel like it.
Progress isn't always linear and sometimes it's not as easy to see it. I saw this today and I was flooded me with memories, some good and some painful. But it also made me smile because we made it through that dark time and found ourselves in a better place.
It gives me hope that I'll get through the dark times I'm feeling lost in now and someday find myself in a better place.