It's going to be hard to chalk today up to a win because for the most part, it's been a disaster. Lizze had a really hard time sleeping last night, which meant I had a really hard time sleeping last night.
It was one of those nights where bad dreams really created havoc.
We ended up oversleeping a little bit this morning and the tone for the day was set.

Elliott did an amazing job of getting dressed and ready to go this morning. That stood in strong contrast to what it was like with Mr. Emmett.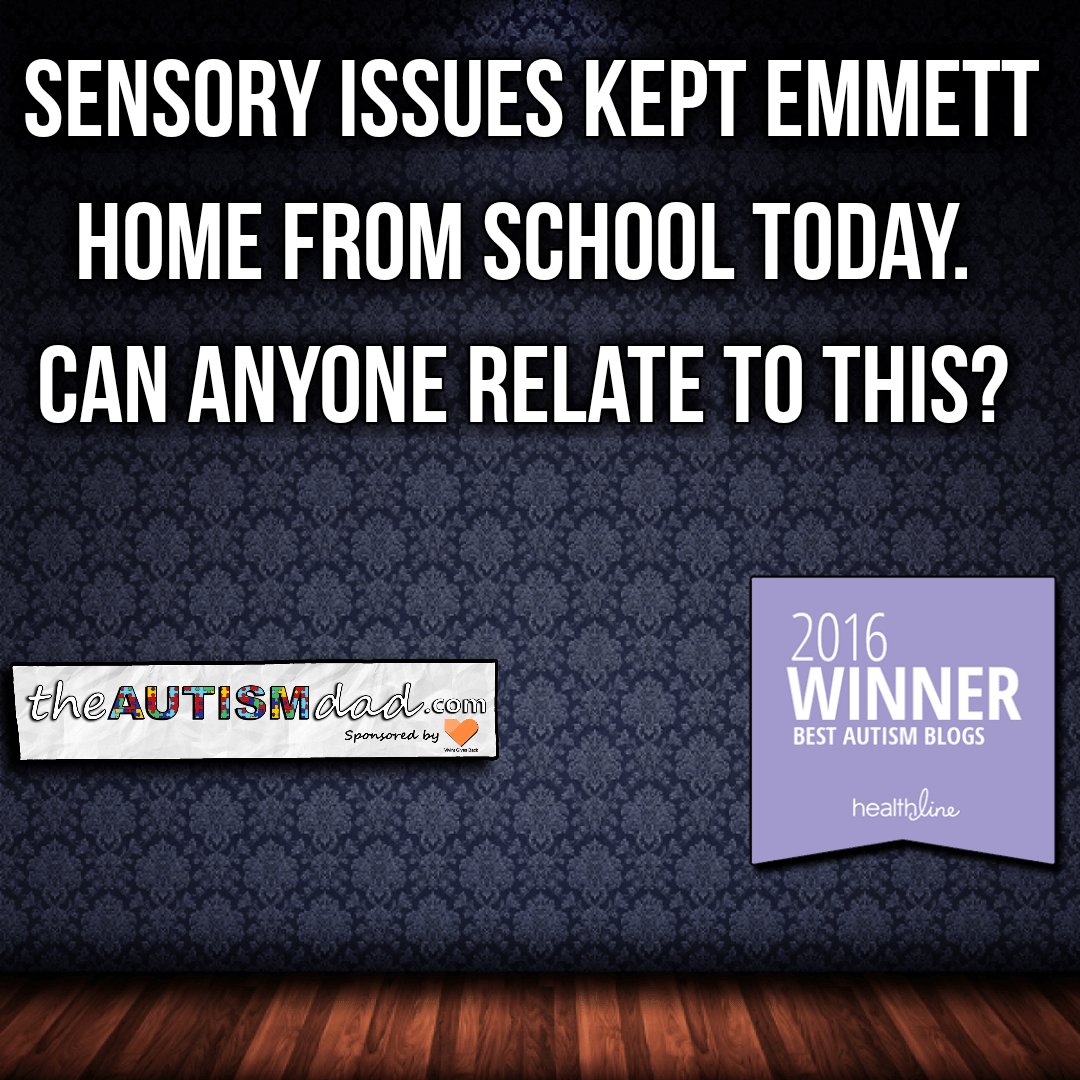 Emmett ended up not going to school today because he wasn't able to tolerate clothes on his skin at all. It's like he woke up more hypersensitive than normal. That being said, this wasn't a total shock because he basically walked right out of his clothes yesterday, after getting home from school.
He was really struggling this morning and since today was just a fun day at school, keeping him home wasn't going to interfere with anything.
He did eventually put a shirt on but that was pretty much it.
I get paid tomorrow but until then, the low fuel light is on in the car and I simply couldn't do multiple trips back and forth to the school anyways.
On top of everything else, my server was down for most of the night and part of this morning. That hurts as we're at the tail end of the billing cycle for ad revenue. This is second major outage in the last month or so.
Anyways….. We haven't seen a sensory day like today in a long time. I don't know what's going on with that either but it sucks.
It's been a really long day already and I'm really tired. That being said, there was a positive side to all of this and that's the fact that everyone is actually in a pretty good mood, even Emmett.
Without question, things could definitely be worse and I'm grateful they aren't.