We had a pretty good day. Emmett had a rough start and missed his first class of the day but recovered and did fantastic. Elliott did awesome as well. Unfortunately, he's experiencing some technical difficulties with the connection to the school but their tech support is looking into it.
Tomorrow is an offline day for Emmett, meaning he doesn't have any live online classes but he uses the time to work on his school work and cna meet with his teachers should he need extra help.
Okay, I'm going to stop here because I feel there are some things that need to be addressed.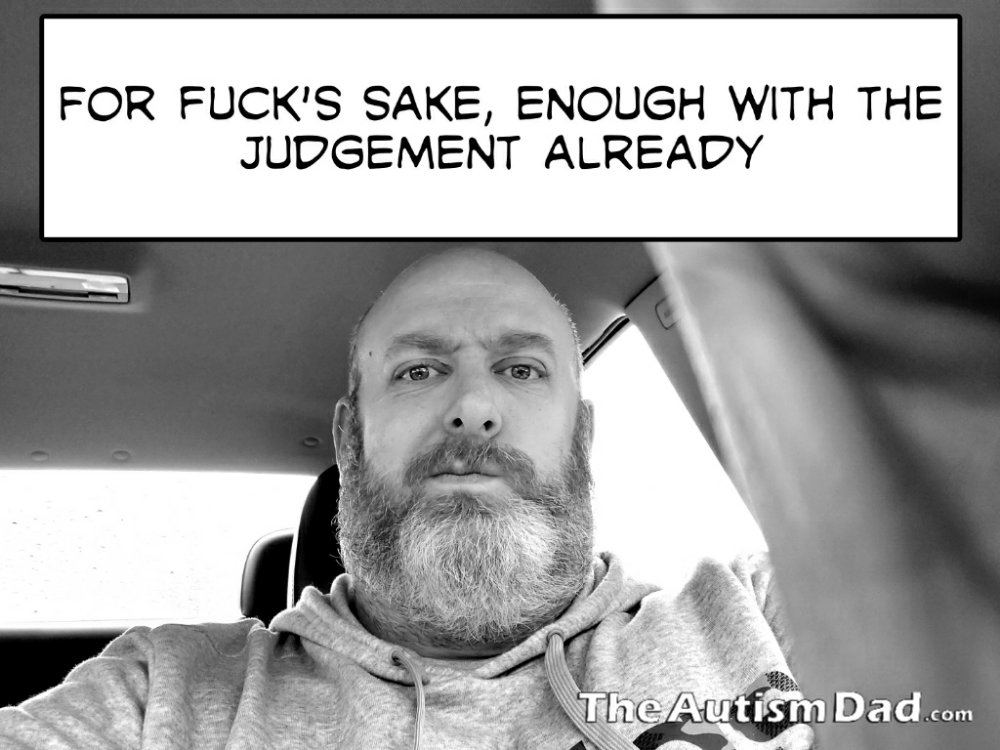 I have my share of trolls and I've been trying to let most of the comments stand lately but sometimes, they're so mean spirited that I simply don't want the kids ever stumbling across them. Those comments get removed. Today was one such day.
I want to make something clear because it seems to escape some people's comprehension.
All three of the boys are on the autism spectrum. This means that unless you having first hand experience raising autistic kids, you have absolutely no right to criticize what you don't understand. Most of the time this shit rolls off me but on occasion, it gets under my skin and I don't have a problem admitting that.
Gavin is the most profoundly impacted. Elliott and Emmett are very high functioning and most people, wouldn't pick up on the fact that they're autistic. That doesn't mean their lives aren't challenging because they are.
The fact of the matter is that life can be very challenging for autistic kids, regardless of where they fall on the spectrum, especially right now. Routines are out the window and anxiety is running rampant. Parents like myself are only human and on our very best day, with unlimited resources, there are very real limitations to what we can do to help our kids.
When it comes to navigating the difficult but necessary switch to remote learning, it's not going to be perfect. For fuck's sake, there are days where it's just not possible, and guess what, that's okay. Our kids have very real limits and while challenging those limits isn't a bad thing, respecting them is of vital importance.
Perhaps most kids like having a dedicated workspace when it comes to remote learning. Well guess what, my kids prefer to sit in bed. They are fully clothed, highly participatory and doing just fine.
Would I prefer them to be in a dedicated space? Honestly? Yes I would. But you know what? It's not about what I want. It's about what they need and if they need to manage this nontraditional form of education in a nontraditional way, who the fuck cares? I certainly don't and neither should you.
You're delusional if you think that anyone is going to receive a quality education during a fucking global pandemic. Everyone is struggling with this. As we enter into the fall, it's only going to get worse because we're hitting flu season. As a society, our priority should be surviving and doing whatever is necessary ensure our kids wellbeing, both physically and emotionally.
We can't even get grown-ups to wear a mask and you're complaining about my kids sitting in bed while attending their live lessons? Seriously?
There are some people out there who live sad, lonely lives and they derive pleasure from putting other people down because it makes them feel better about themselves. That's truly a sad existence and I honestly feel pity for you.
Here's the thing. When you leave nasty, thoughtless, hurtful, ignorant comments to an autism parent, on a site frequented by autism and special needs parents, you're not only attacking me, but them as well.
One of the reasons this blog has remained relavent for over a decade is because so many people can relate to the things I share here. They find comfort in community and it makes a difference in countless lives across the globe..
When you try to insult me by saying that I'm "everything that's wrong with distance learning," because you don't agree with the way I'm handling things, you're insulting all the parents out there who are struggling to make this untenable situation work. It's not going to be pretty or perfect. As parents to autistic kids, we have to be creative in our approach to things. While it's not necessarily a good thing to give our kids a pass on life because they're autistic, it's likewise unfair to hold them to the same standards as their neurotyoical peers.
Let me bottomline it for you. Unless you have experience raising autistic kids and you can do better or have constructive, well intentioned ideas that might help, shut the fuck up.
I'm not perfect and I've never once claimed to be. I'm physically raising three autistic kids alone, some high risk, during a global pandemic, trying to work and get my kids through school with little in the way of breaks. It's messy and challenging but I'm doing the best I can.
I know this is a bit petty but my kids aren't distance learning. It's called remote learning and there's a difference. Here's a podcast episode I did that explains everything. Enjoy the free education.
To everyone else out there. Thank you so much for your continued support. Ya'll are my village and I truly appreciate you. Please stay safe and have a great week. ☺