Lizze and I had a really restful break this time around. I think applying some of what we learned in marriage counseling helped us to use our time together without the kids in a better way.
I mentioned before that we went for a really nice walk and talked about us. That was so relaxing because I personally love walking.
As tired as we both are all the time, we didn't end up taking a nap but instead spent the time awake and doing things together.

For the most part, I even took a break from writing as well.
Something else that seemed to really help was just enjoying the quiet. It's weird but sometimes when the kids are gone, the house is too quiet and so we have the TV on for background noise. Not doing that this time around, allowed us to truly appreciate the quiet and that was much more relaxing.
Let see…. What else…
Oh… We stopped off at my parents house for a brief visit and I helped my Dad carry some things out of the basement. I really like these like impromptu visits. ☺
As I'm writing this, I've received a text message telling me that the boys will be home within the hour and I'm really excited to see them..
Just to show how much of a dork I am and how easy I am to please, my morning just went from great to super fricking awesome. All this because as I was scrolling through Netflix, I received an alert that season 4 of All Hail King Julien was just released… I love this cartoon and so do the kids.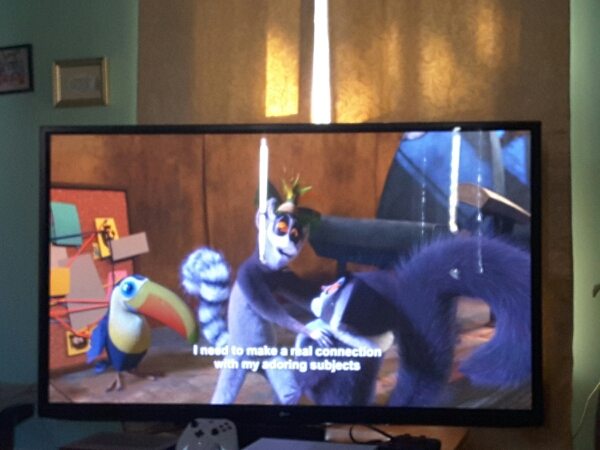 There will very likely be some snuggling on the couch with Mr. Emmett and watching season 4 this afternoon… ☺
I'm so grateful that we've had this break. It's been a pretty awesome one.