Things being as they are in our lives, nothing went as planned today. Elliott had a terrible time falling asleep last night and both he and Emmett were up and fighting before the hour of 5am. After a little while, Lizze and sat up in bed, knowing where the day was heading.
Today was already stressful for a number of reasons and based on how the kids started the day, we began to reconsider our plans for the rest of the day. We kept going back and forth about how to handle this Thanksgiving holiday because we really wanted to at least make an appearance at the festivities on both sides of our family.
It was decided that we would take a wait and see approach to things.

As the morning went on, we figured that the kids were doing well enough to at least make an honest attempt at celebrating Thanksgiving with our family.
Unfortunately, the decision was later reversed because Gavin suddenly ended up having major tummy problems. I don't know if he was actually sick or something didn't agree with him but he wasn't going to venture outside of the house today.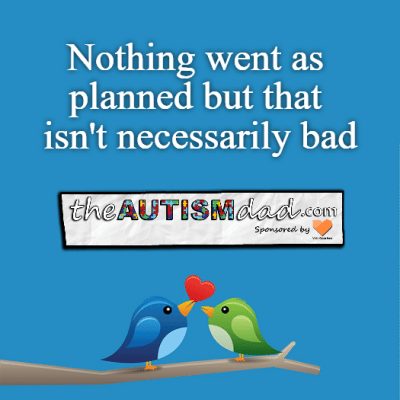 After all the effort that went into figuring this whole day out, the decision was ultimately taken away from us by health issues.
Having said that, rather than just mope around all day, we made the best of it.
I took Elliott and Emmett to the grocery store and we picked out a special dinner for us to make our own little Thanksgiving dinner with.
I'll admit that this was pretty unconventional but the boys loved it.
We had DiGiorno pizza, garlic bread, pumpkin pie and everyone picked out their own special drink. Some might think this was sad and maybe they're right but at the end of the day, we didn't need a fancy dinner, lots of people or a tryptophan food coma. We ended up making positive memories and finally convinced Lizze to watch Jurassic World for the first time.
I'm adding today to the win column.
This was our first Thanksgiving together in two years and it was a memorable one. We had our share of meltdowns, freak outs and kiddos running around in their underwear but I'm ending the day with a smile on my face because I feel pretty damn good about what we managed to pull off.
Things don't always have to traditional to be special. Our mismatched Thanksgiving dinner, movie night and smiling kids are proof of that.
I hope you all had a safe, happy and enjoyable day, no matter if you observed the holiday or how you did it. 🙂