The boys are off of school for the next four days. There's teachers conferences on Friday, and of course, Monday's a holiday. I'm not entirely sure what we're going to do with all this extra family time but we'll figure something out.
I'd be lying if I said there wasn't a part of me a little worried about how this is gonna go because we're not off to a good start…
A few minutes ago, Mr. Emmett came walking into our room, scared the shit out of me and proceeded to attach himself to my person because he wasn't feeling good.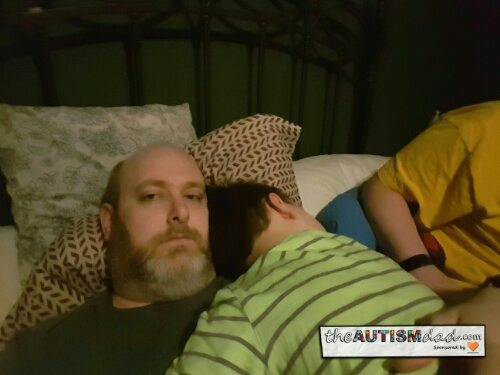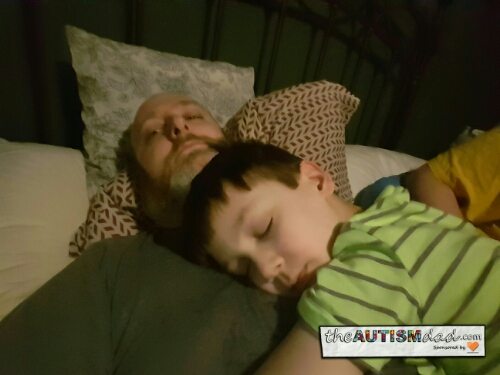 He's miserable and so we moved to the living room. Doing this provides him with some comfort, as well as the best chance of sleep.. ☺
Four days of Emmett being sick, or rather in the throws of a fever flare, is not a good way to begin the extended weekend. When he's in one of these fever flares, he's not so easy to live with. It's not his fault but damn, it's not fun.
My goal at this point is making it through the night with as much sleep as possible because when he's like this, I don't know when the next chance for sleep will be.
I hate that he goes through these flares and frankly, this is the first one in over a year. Part of me had forgotten about these and another part of me was just hoping they were gone for good.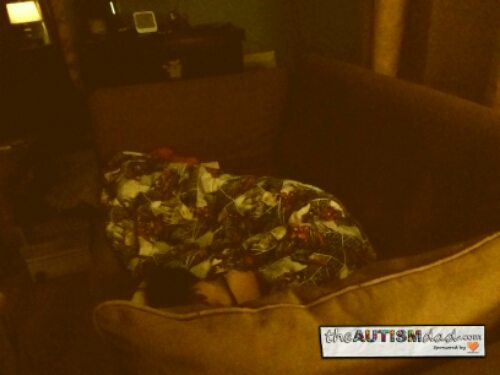 Hopefully, he'll feel better in the morning because right now, I'm staring down the barrel of a four day weekend and honestly, I'm not feeling super lucky right now.