It's Autism Awareness Month and one of the biggest concerns that Autism parents face is wandering. Children with Autism have a tendency to wander away from a position of safety, only to find themselves in danger. Unfortunately, these situations don't always end well and we know that the faster the intervention, the more likely we are to have a positive outcome. Having a child safely recovered is what matters most.
Did you know that there is a foundation out there that wants to provide you with free Home Automation and Security technology to help prevent your child from wandering in the first place?
To that end, I was to share a partnership I have built with an amazing company called Vivint Home. They have a charity division called Vivint Gives Back and I work with them directly, to help the Autism community connect with the services they offer.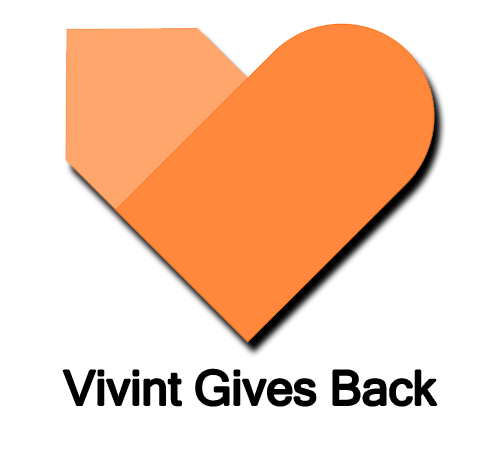 The Vivint Gives Back Foundation works very hard to provide special needs families with the home automation and security equipment needed to help parents keep their child safe.
Vivint Gives Back donates the equipment to families who qualify. Monitoring service is required for systems like this and rather than pay full price, Vivint charges special needs families based on their income. The cost range from $15 – $44 per month, again based on your income.
To put this all into perspective, I insisted on going through the exact same process that anyone else would. I will never endorse anyone or anything without extensive, first-hand knowledge of who or what I was endorsing.
Vivint Gives Back tailors Vivint Smart Home systems to meet each family's unique needs at a price they can afford.
The process was very simple and you can get started by visiting www.vivintgivesback.org. Based on my family's income, we qualified for a monthly service fee of only $15.00 per month. This $15.00 covers 24/7/365 home monitoring and peace of mind.
Below is a short video explaining how my family utilizes Smart Home tech to keep our kids safe.
https://youtu.be/fhOFiycKx4w
As part of the Vivint Gives Back Foundation's continuing efforts to help keep kids with Autism safe, and provide peace of mind to their parents, they are doing something special in honor of Autism Awareness Month. If you visit www.vivintgivesback.org and apply for this program, you will get two additional sensors, above and beyond the standard package.
You can always purchase additional equipment at any time, but for the month of April, you will get two additional sensors for free.
In closing, I want each and every one of you to know that I absolutely support this program. My family utilizes this program and its technology. We live in a bad neighborhood and this program has helped us not only keep our kids safer by making it much easier to monitor them, but we also feel much safer in our own home. That's peace of mind we've never had before.
I get nothing if you sign up for this program, aside from the personal satisfaction of knowing I've helped improve someone's life.
If you've followed me over the years, you know I'm a straight shooter, honest and want only to make a positive impact on the Autism community. My reputation aside for a minute, parent to parent, please look into this. This program is legitimate and I stand by it 100%. I would recommend Vivint Gives Back to anyone in need of assistance in regards to keeping their wandering child safe.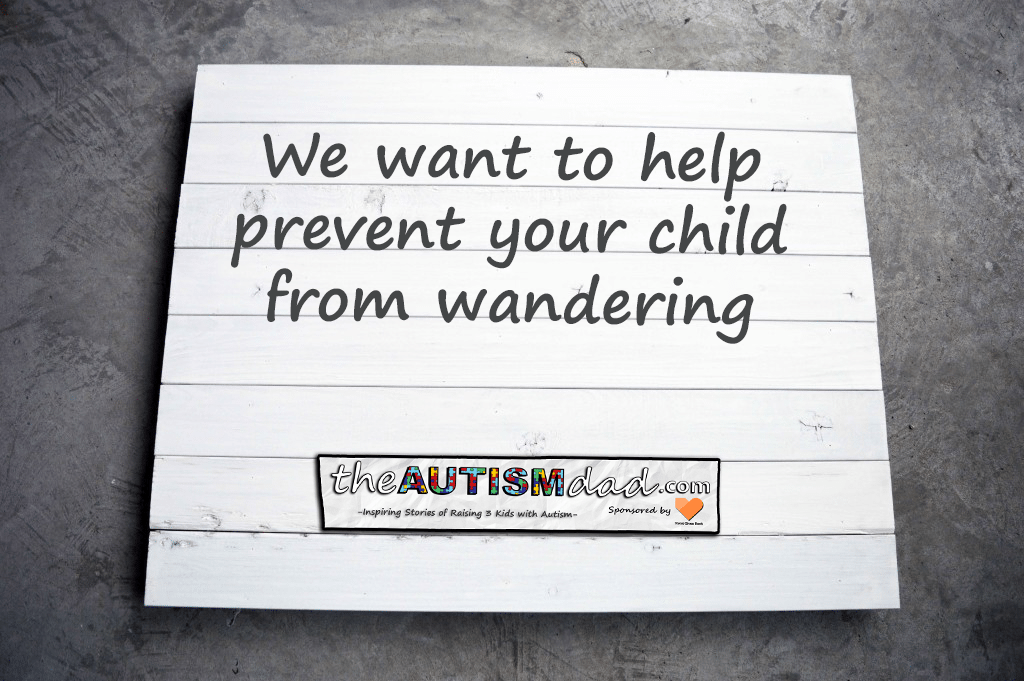 With Vivint Gives Back, I'm able to keep the good guys in while ensuring the bad ones stay out.
Here is what families like your and mine are saying about their experience with Vivint Gives Back.
"Thank you, Vivint Gives Back for taking such incredible care of me and my family. Our system was installed Thursday and I'm not sure why I waited for so long. Thank you for taking your time to talk with me; your kindness and patience was much appreciated. I can sleep a bit more soundly tonight because of you!" – Rita M.
"I love that I can be in the basement working on laundry and still keep an eye on my child with Angelman Syndrome with Vivint's camera. Thank you so much!" – Kerri M.
"We just got our system today! Totally thrilled with the customer service and the great, knowledgeable technicians! The app on my phone to control my system in super awesome. Love Vivint and what they do for our families to feel secure! Thank you SO much!" – Stephanie H.
"We have had our system for just under a week and love it! Thank you, Vivint and Kevin Meacham for making this happen for our family!" – Kimberly L.
"Just spoke with Kevin Meacham and we'll be getting our Vivint system installed on Saturday! So excited and extremely grateful for Vivint! Every one of us should be using this amazing company! Thank you again!" – Nicole H.
"Thank you, Vivint! My son decided he wanted to leave today…Caught him on the front step before he could escape!" – Jenn K.
"Knowing that my door will now lock automatically eliminates all my worries of having a family member forgetting to lock the door and then hearing my child has wandered outside unattended. I can now sleep more soundly at night." – Jim K.
"I now know exactly what door or window is being opened and can run in the right direction before my child escapes." – Sherie E.
"I have my motion detectors set up to text me an alert if triggered when my little escape artist tries to leave the house in the middle of the night. It's been a complete life saver!" – Lisa W.
"Having complete control of this system is a huge weight off my shoulders. Knowing exactly where my son is at and that he is safe provides me the strongest peace of mind I haven't had in years." – Stephanie G.