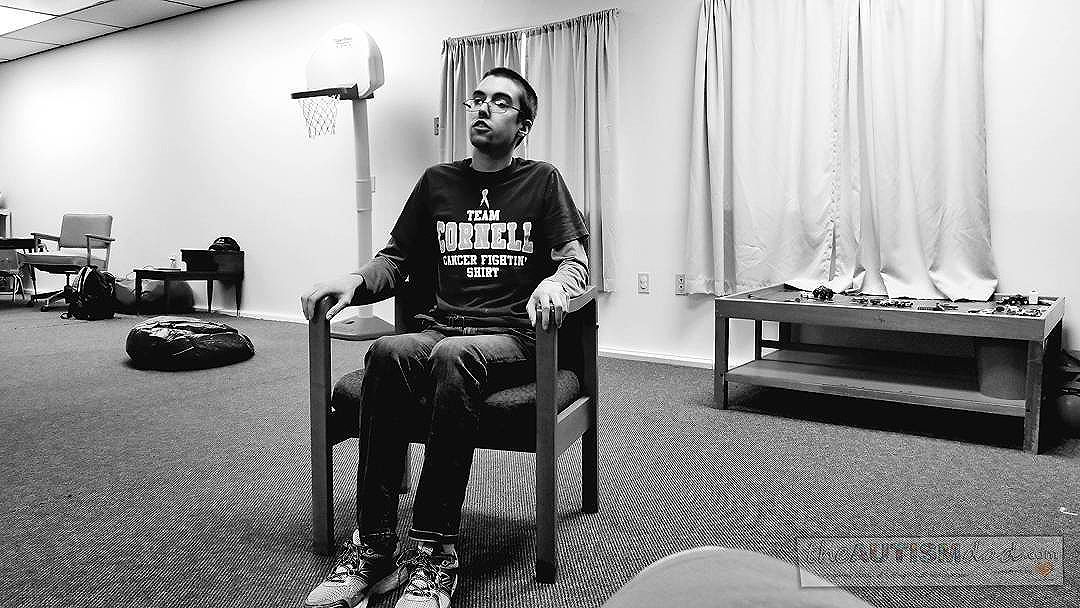 What took place in this picture was absolutely heartbreaking.
At therapy tonight, Gavin wanted to bring us up to speed on his missions. It's important to understand that these missions are related to his Schizophrenic hallucinations, and done with a team that only he can see.

It was heartbreaking to hear the depths of his delusions anymore.
Dr. Pattie and I just looked at each other in disbelief when he was finished with his debriefing. He had talked nonstop for almost twenty-minutes, without taking a breath.
It's gut wrenching to see where his mental health has taken him at this point.
I wish there was something that we could do, besides love and care for him, but sadly, that's all we can do.
I'm a fixer by nature and this is something that can never be fixed..