This brief review is sponsored by Eight Sleep. They sent out their adjustable pillow for me to review and share my honest thoughts on. The opinions expressed are my own.
https://youtu.be/DSLb_pISG8A
Take $25 any Eight product, including smart mattresses, adjustable pillows, organic bed sheets and more!
Use code SLEEPAFF25

The other day, FedEx dropped off a package from Eight Sleep. I've been anxiously awaiting for this box to arrive because it contains a new adjustable pillow from Eight Sleep. It's been a long week and I didn't get around to actually removing the pillow from its clear packaging until last night.
I had originally planned on taking pictures of the pillow before trying it out for the night and finishing up this article. That plan changed because the funniest thing happened.
[foogallery id="72795″]
I literally just took my new adjustable pillow out of its packaging and someone immediately staked their claim. I'm dead serious. No sooner did I set the pillow down, Ruby jumped up on the bed, curled up on the pillow and fell asleep. I didn't even have time to snap a picture of the pillow by itself. lol
What's even funnier is that she refused to give it back. When I tried to move her, she rolled over on her back and wouldn't move off my new pillow.
There are 4 other pillows on our bed and she's never curled up on any of them. I'm excited to try this out tonight, assuming I can get it back from Ruby. 😁
After fighting Ruby for my turn with the new pillow, I have to say that it's very comfortable. The idea of this pillow is that there are three layers inside the pillowcase. You can rearrange the layers to meet your specific needs.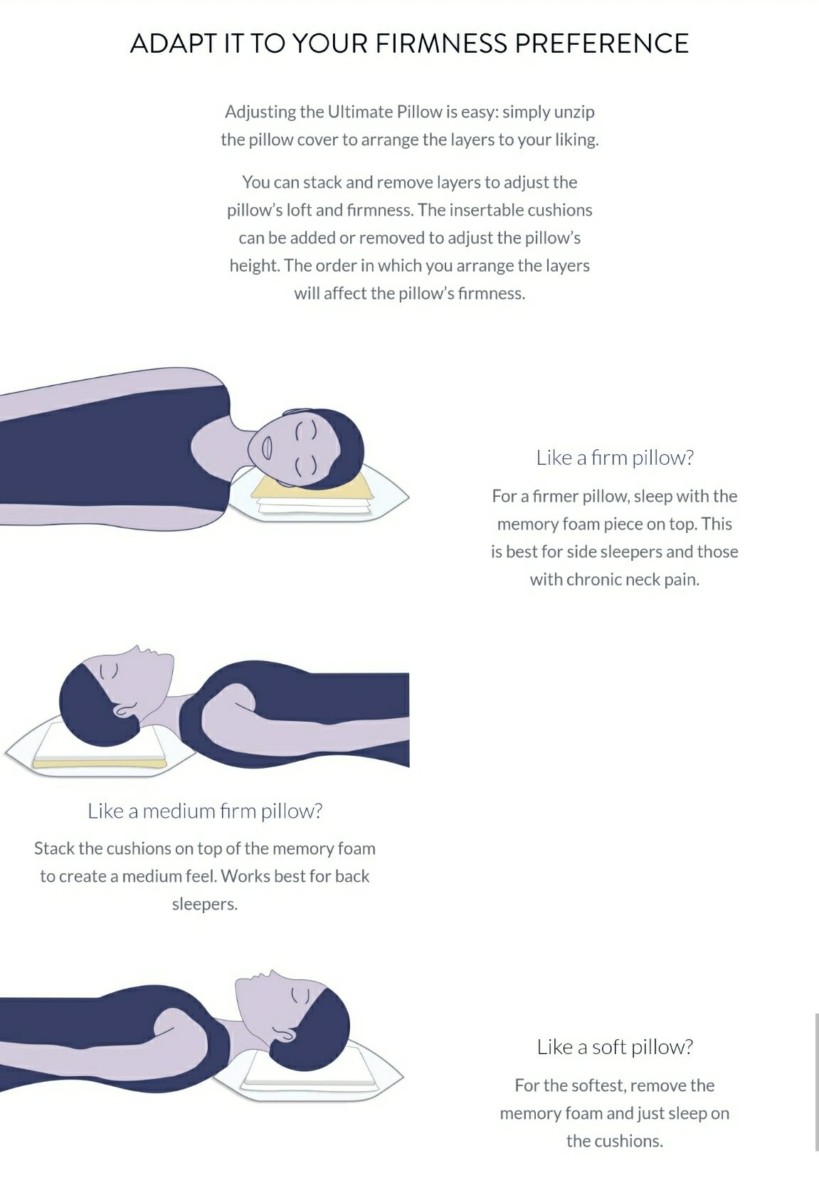 You can see in the image above, examples of how you can setup the pillow in order to meet your specific needs. I prefer a medium firmness and so I put the cushions on top of the memory foam layer. It was really comfortable and I'm fairly picky when it comes to pillows.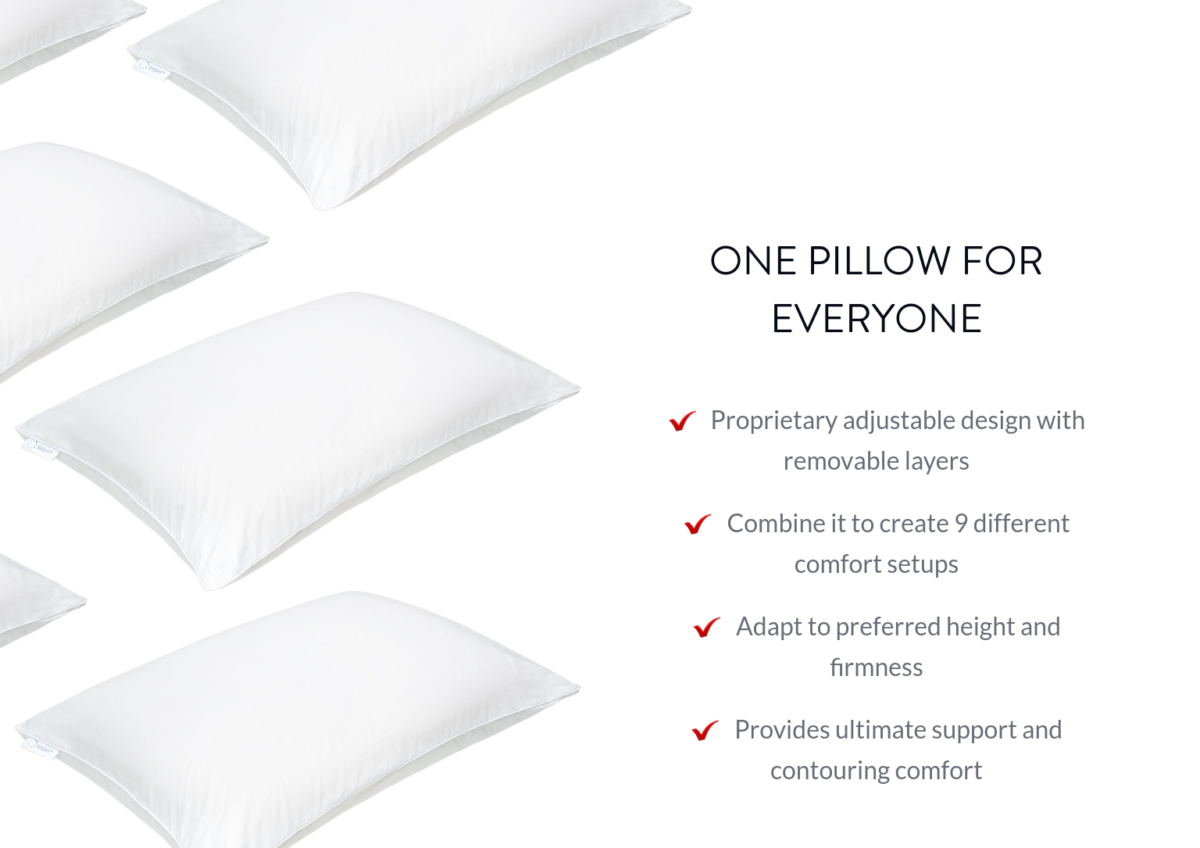 Things like pillows are tough to review because it's so subjective. What I can tell you is that I find it very comfortable. I tend to sleep on my stomach that makes it harder for me to find a comfortable pillow. I was up with my youngest for a good portion of the night but ended up going to sleep when my wife woke up this morning.
I slept like a baby and the one thing I noticed was that I didn't wake up to shift the pillow around. On a typical night, I can remember waking up and repositioning my pillow before going back to sleep. This happens once or twice a night, almost every night.
As an Autism parent who never gets enough sleep on the best of days, it's so important that I take full advantage of the time I have to sleep.
I feel like I slept better with the Eight Sleep Adjustable Pillow. Again, this is totally subjective but I actually feel pretty good this morning. I need all the help I can get when it comes to sleep and one of the first places to start improving the sleep I manage to get is with my pillow. The more comfortable I am, the less sleep disruption I experience during my limited Zs…. ☺
This pillow can be found on Eight Sleeps site by clicking here. It clocks in at about $75 which may seem like a lot but if you search for high-quality pillows, that's the lower end of what you'd be paying.
The good thing is they offer free 30 day returns, so if it doesn't work for you, it's not a big deal.
One thing I didn't mention was that Eight Sleep sells mattresses as well and while I haven't tried one yet, the tech seems amazing. Below you chill find an exclusive coupon code for my readers. It's actually a pretty decent deal, especially if you're in the market for a new mattress.
Take $50 off mattresses + 2 Free Pillows ($200 savings)!
Use code PRESIDENT50
Dates: 2/1-2/19