I had to rush Gavin into the lab this afternoon because his doctor called to tell me that his bloodwork from Tuesday had come back and it wasn't good. His numbers across the board had dropped significantly since last week and we needed to repeat the labs to make sure there wasn't an error in the results.
Gavin knows that if his labs need to be repeated again, something is wrong. He has zero comprehension of what the numbers mean and is more focused on the fact he has to deal with more needles. I hate doing this to him but the labs have to be done.
It's been the longest, most stressful day I've had in a long time. There are two main reasons for my current level of distress and both are related to Gavin but not his fault.
Click To Tweet
He handled it like a champ and I'm so proud of him. He so inspiring because he does with so much and just takes it in stride. The kid is going into the lab to get his blood drawn and he's more worried about knowing what flavor of sucker I wanted. The lab techs have a bowl of suckers and Gavin always picks out a sucker for himself and all of us as well. He's done that every single time for the last five years or so.

The staff has watched him grow up and they just adore him. ☺
Unfortunately, the results haven't come back yet. That means I'm going to have a hell of a time trying to sleep tonight. I'm so worried about the results and what it's going to require us to do.
I feel sick to my stomach and I've been stress eating like there's no tomorrow. I know that's bad but at this exact moment, I don't give a shit. I'll do better tomorrow. Right now, I just need to get through tonight.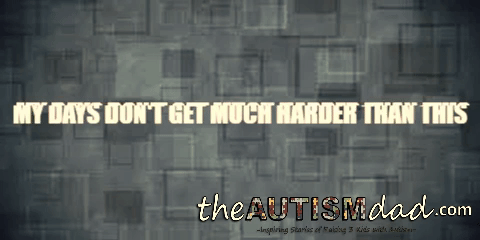 The second reason for my massive levels of stress tonight is in regards to Gavin's Clozapine. The goddamn pharmacy didn't refill his script again. I don't know how to get them to do this. It's the same thing every single week but they don't do it unless I call a few times to remind them. I forgot to call on Tuesday to remind them again and they just didn't fill it.
This is so goddamn frustrating because aside from this one script, I love the pharmacy. They just never get this right and unfortunately, out of all the meds they fill for us, this is easily the most important.
Thankfully, we have extras to fall back on. Gavin's hasn't fallen off his meds and that's the only reason I'm not totally losing my fucking mind tonight.
I spoke with the pharmacy today and the script will be ready in the morning. I should also get the results of his labs back in the morning as well. My day is either going to go really well or it's going to continue to go downhill. I'm holding out hope that tomorrow will bring with it good news.