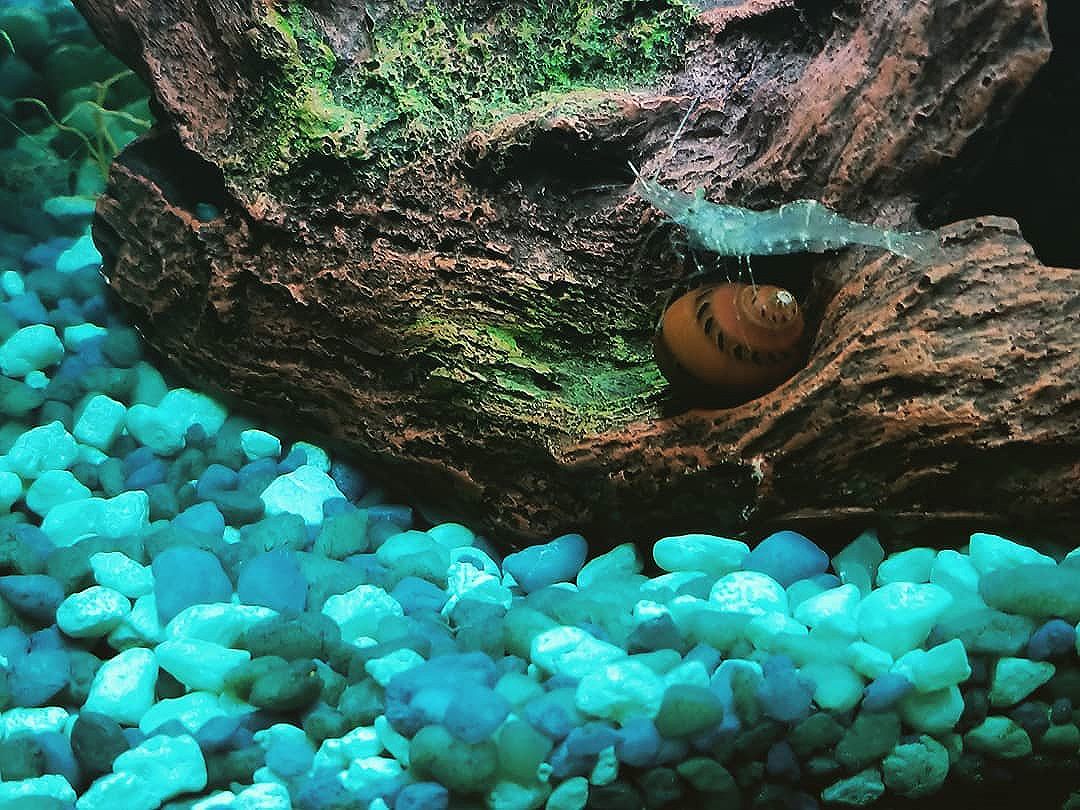 We have become quite fascinated by our fish tank
As a family, we have become enamored with the fish and little creatures in our fresh-water tank. We almost spend more time staring into this glass cube of water, than we do watching TV. Anyway, the boys love watching the fish, shrimp, snails and crayfish do their thing. It's absolutely relaxing and is quite easy to manage.

Lizze and I find ourselves sitting on the couch at night, watching all the activities going in this aquatic environment. If you don't have an aquarium, I highly recommend it, especially if you have a kid with Autism or anxiety. Visit Aquariadise.com for an informative guide to choosing your first pet fish.
Instant stress relief..