First of all, I love waking up in the morning with my balcony door wide open. The morning sun shines right in and it's just a good start to the day.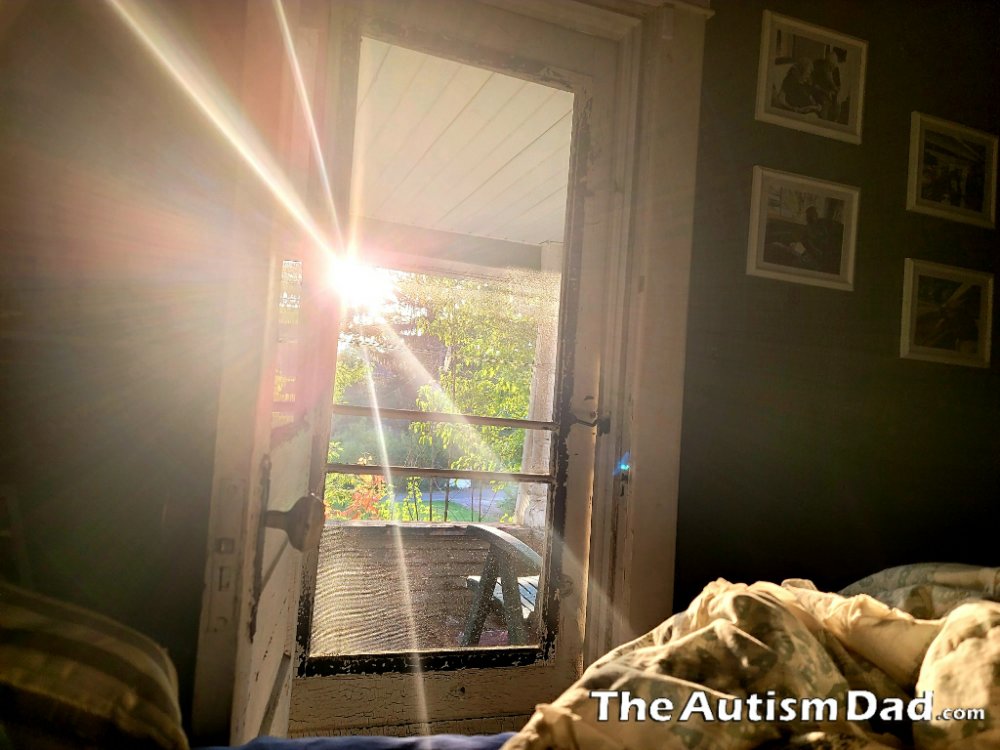 I've not been sleeping well lately and getting up in time to get the kids to school isn't easy.
On this particular morning, Mr. Emmett is under the weather. He's dealing with nausea and I think it's due in part to post nasal drip, with a heaping helping of stress on the side. Anyway, he's struggling a bit and I called him off from his first class this morning. I'm hoping that a slower start will help him work through this and get back to school in time for his second class.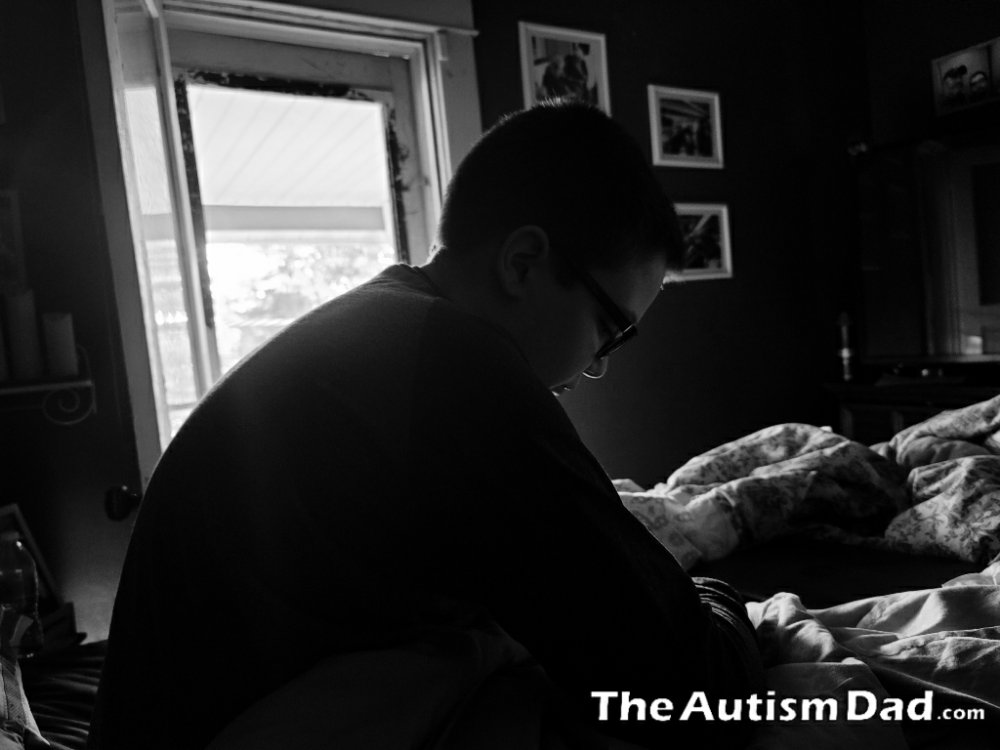 I got him setup on my bed so he can relax and hopefully feel better enough to get to class.