Moving on….
So we had a pretty decent day today. Elliott had to get his Chromebook swapped out, so Lizze and her Mom picked that up and took care of that for us. That was super helpful and I'm grateful.
School is going better and the boys are starting to get into something that when you squint, sorta resembles a routine. At best, it's a bastardized routine but progress is progress.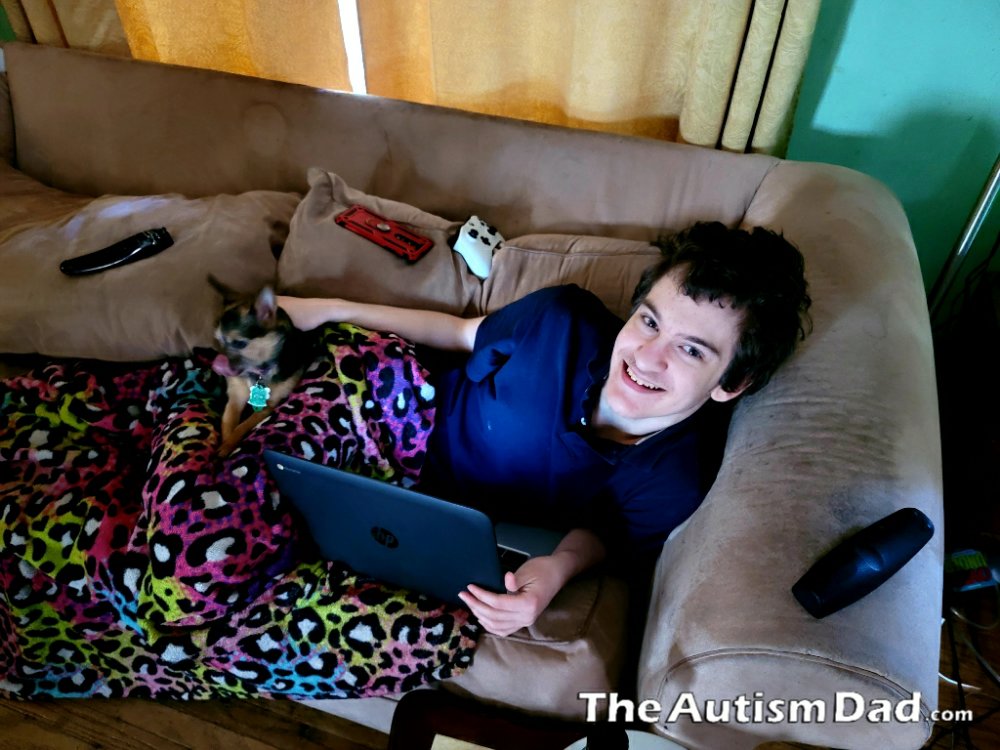 I'm not going to apologize for letting my kids be comfortable while they're learning. This whole thing is a nightmare and I have zero concerns about them chilling on the couch, bed or anywhere else that makes learning a positive thing.
As long as the kids are appropriately dressed, in good lighting and they're teachers are happy with their work, I'm happy.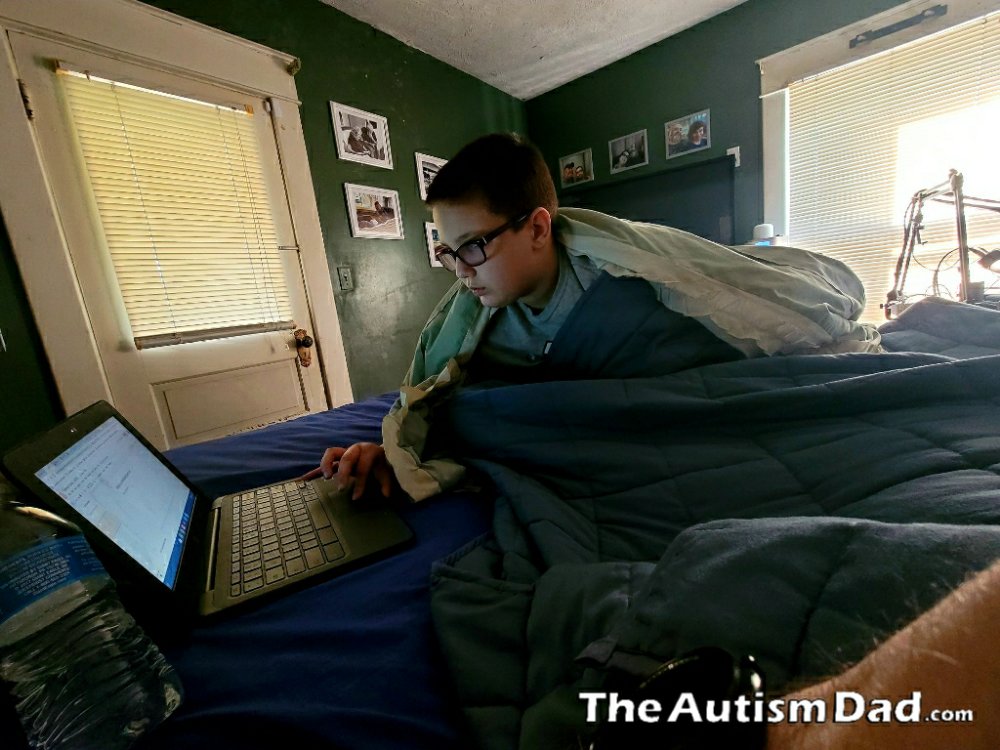 I've found the boys have different preferences when it comes to doing their schoolwork.
Elliott seems to like hunkering down in his mini-mancave. Sometimes he works outside, depending on the weather or even on the couch. He's doing pretty well with managing his own schedule. Most kids at this age would need some guidance and Elliott is no exception but I'm proud of the progress.
Mr. Emmett is fond of my room. He spralls out on my bed sometimes. Other times he sits on the balcony, especially in the morning when the sun is hitting that side of the house. On occasion, he takes over my podcast studio and assuming there's no recordings scheduled, I'm okay with that.
Education during COVID isn't about perfection. Nothing about this is conducive to learning. My goal is to keep my kids engaged, as well as emotionally and physically healthy during this time. I keep hearing from parents who are telling me about how their kids are struggling with remote learning. I totally get it.
It's important to remember that everyone is going through something similar. This isn't about anyone being a bad parent because most of us simply aren't educators and none of us were prepared for this. We're all doing the best we can and it's okay if you're struggling, many of us are.
I would also add that it's incredibly important to remind our kids that it's okay to be struggling with this as well. None of this is easy and we struggle as adults. I can only imagine how challenging this for a child. Our kids need to know that doing their best is all that matters.
We're living through the deadliest global health crisis in our lifetime and while school is important, at this point in time, survival is the priority. We have to maintain perspective and help our kids to do the same.
Before I take my exit tonight, I want to remind everyone to take care of themselves. Selfcare is vital and you're worth it.