Shaming special needs parents is not okay. It's not.
I want to take a moment before we get into this I want to briefly talk about the shaming of special needs parents. Frankly, this applies to any parent but right now, I'm reaching out to special needs parents in particular because this is something we endure on the regular basis. People can be assholes. No one has the right to shame you. Most people have no clue what your life is like or the challenges you face every single day. These mean spirited, ignorant, and hateful people couldn't fill your shoes, let alone a mile in them.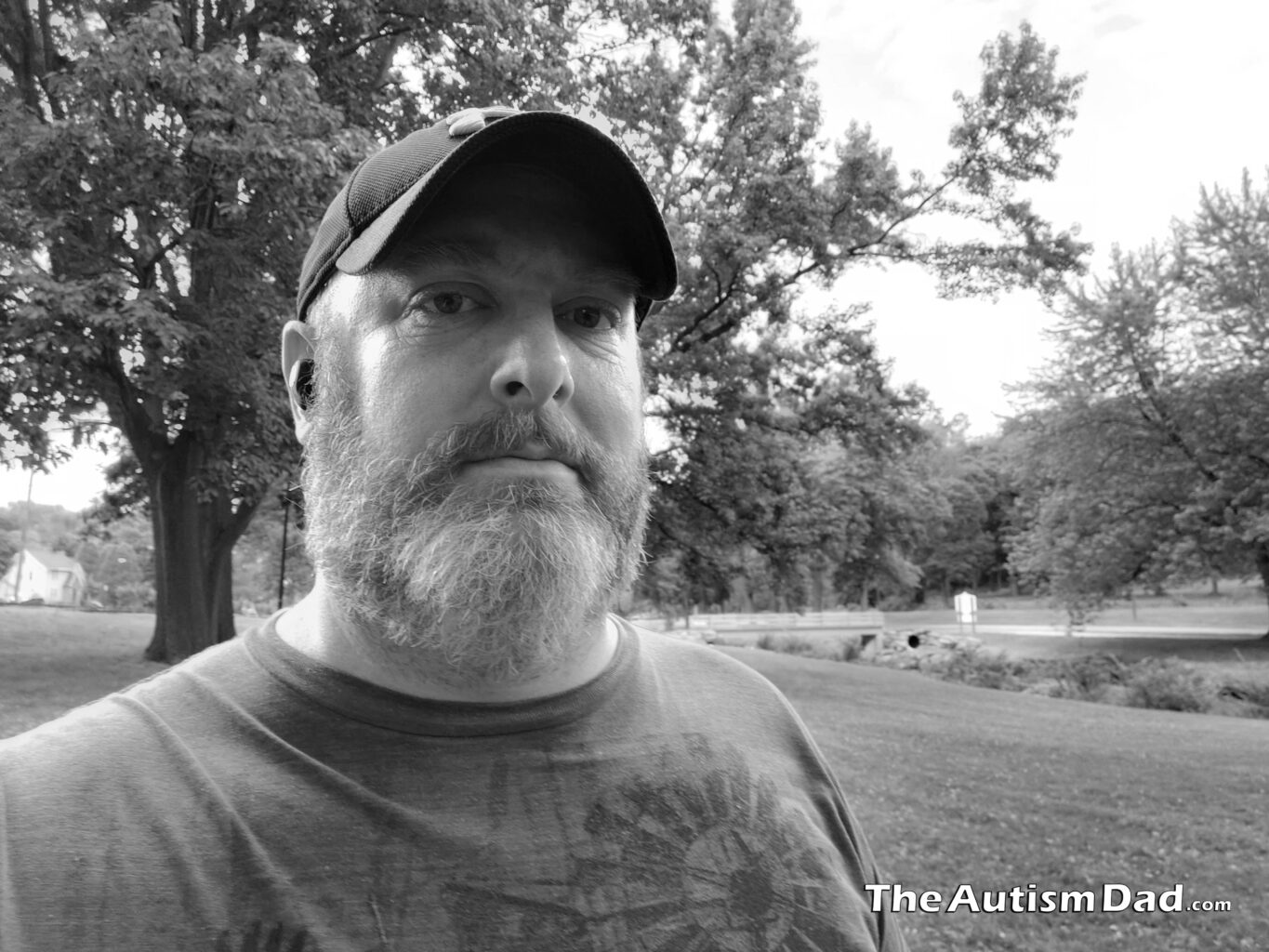 I hear from parents all the time who are dealing with judgment, ridicule, and shaming. It's heartbreaking and I know how hard it can be to let their words roll off of you. I know how hard it is when you already feel like a failure for a million reasons and the last thing you need is some asshole kicking you while you're down. It's not right and it certainly isn't fair. We do our absolute best for our kids and there's no one on this planet harder on us them ourselves. We don't need anyone to help us feel guilty. Stand strong and know you're not alone.
I'm sick of people shaming me and I wanted to take a stand myself and for you. The following post is me doing just that. You don't ever need to do the same but it's okay to stand up for yourself. No one deserves to be treated like this.

Here's a Bit of Background
So I have an internet stalker who's been harassing me for a while. That's fine because I'm a grown man and I can take it. Having said that, some things they are trying to shame me for are relatively common occurrences when you're a special needs parent. There are tons of special needs parents from all over the globe who visit here every single day. They are looking for comfort and support. People need to be able to connect with people who can relate to them and their situations. I've heard from parents who take these negative comments personally because I'm being shamed for something that hits very close to home for them. That's not okay. I decided to take a stand on this one instead of letting it go because no one has the right to shame another person, especially when they have no idea what the other person is going through. Words hurt.
The Comment In Question
Some of the shaming attempts are very personal, other times it's done in a way that is hurtful to other parents who come across them while going through a similar experience. It's hurtful, cruel, and completely unacceptable.
I've received yet another awful comment tonight and I thought I would respond to each accusation made in the form of a post. You can find the live comment and thread by clicking here. and the twitter thread by clicking here.
I'll quote each accusation in bold and then respond below.

"Go back to where he complains about his family or when he tells his grandmother that he doesn't have time to respond to her emails."
I don't recall complaining about my family. Many of them actually read this blog. I do talk about how blessed I am to have such a supportive family and that includes my in-laws. I have shared my experience in regards to issues that resulted while my family was learning about autism and not understanding why things had to be done in certain ways. That's important because most families experience that and my family adapted and have been absolutely fucking amazing. I don't always agree with them but who always agrees with their family.
My grandmother didn't use email. So I have no clue what you're talking about. I did not see her enough because she lived out of town and with the kids, it wasn't easy to make the trip. She spent the last 6 months of her life locally and I was glued to her bedside every single day while she was at the nursing home. I would run to her whenever she called me confused in the middle of the night. She passed away last year and it's something I struggle with. Thank you for bringing that up.
"Go back to when he said he thought of Elliott and Emmett differently than he does Gavin because they are his biological children. Read about how he treats Gavin like the stepchild that he is and forces him to drop out of school."

I have talked about how there is a difference between a biological child and an adopted child. I didn't know that was possible until I watch my two youngest being born. That difference is largely the result of the bond that formed during pregnancy and watching my kids being born. I missed all that with Gavin. If I recall correctly, I was talking about how I felt shame for feeling that way and how I was reassured that it was a natural thing by our support team at the time. That being said, I have never NOT looked at him as my son, even before I adopted him. I have always been there for Gavin and always will be. Regardless of him being adopted, he's my son and I love him completely. Full stop.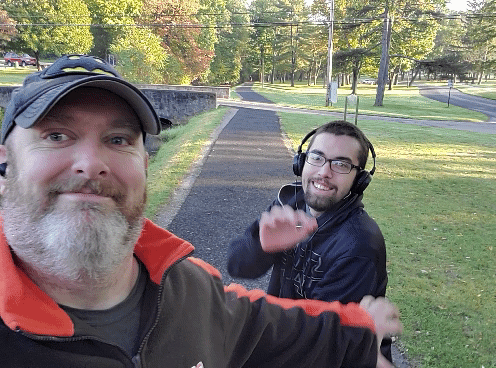 Gavin and I are extremely close and always have been.
Gavin did not finish high school. Lizze, myself, and Gavin's doctors made the decision to pull him from school. He has fragile health and a compromised immune system. He was missing a lot of school because he was constantly in the hospital.
His body was unable to handle the demands of school and he literally almost died on more than one occasion. We put Gavin's life above an education that was putting his life at risk. There was no other way and if faced with the same decision, I would do it again. It was a necessary evil.

"Read about how he skipped his own brother's wedding because he was too 'sad' to attend."
It wasn't that simple. I was in a very dark place when Lizze left in 2014. I was struggling and going to a wedding, even my brothers was something I couldn't bring myself to do. My family understood and supported me. I wish I was stronger in that moment but I wasn't. How is this any of your business and why do you even have an opinion? Does it make you feel better to highlight my weakness?

"Read about how he treated his wife like a child until she left not once but twice and how he still refuses to take any responsibility."
Simply because I haven't spoken in great detail about the reasons Lizze left, doesn't mean I'm ducking responsibility. Her reasons for leaving are her own and I've chosen to respect her privacy. I loved my wife completely and was a good husband. Never have I claimed to have been perfect but I was a good husband. I loved, respected, and cherished her. While I didn't want the divorce and didn't see it coming on either occasion, we remain a team, dedicated to our kids and maintain mutual respect for each other.

"How he blamed her leaving on the kids."
"Then move on to him letting the kids live without hot water for an entire summer because he cannot figure out how to manage the money. Having a 60" state of the art TV while letting the utilities go unpaid."
Perhaps this has escaped you but we are a special needs family that was struggling for a long time. While things have greatly improved now, that wasn't always the case. Yes, I've had utilities shut off before, and yes, there was an occasion where our gas was shut off for most of the summer. We managed and you'd be surprised how you can make things work when you need to. We showered at my parent's house and used alternative methods of warming water when needed. You go right ahead and shame a special needs parent.
I'm not proud of that but it wasn't due to wasting money on large TV's. It was simply due to not making enough money and having to make difficult choices. Guess what, it happens, and trying to shame me for it says way more about you than it does about me.
"Lots of you have just shown up in Rob's world. Others of us have been reading for years and hoping for change. Come back when you've read all that and if you still think I'm wrong and harsh, then so be it."
When you say "others of us have been reading for years and hoping for change", who's us? I mean, you're the only one doing this. Maybe you're referring to the multiple accounts that you bounce back and forth between for the sole purpose of circumventing bans and continuing to shame a special needs parent. I'm just wondering who us is and I don't want to assume.
"Hoping that this is the day he lets the kids make a friend. Hoping that this is the day he speaks to Gavin with a little respect. Hoping that this is the day that he stops being a narcissistic and controlling father."
My kids have friends and they maintain relationships with those friends in multiple ways. Oh, and fuck you for saying that. Who says something like that? Things like playdates aren't always a simple task or undertaking for kids on the autism spectrum and their families. As for speaking to Gavin with respect, I speak to Gavin as though he's my son and in a way that reflects how much I love him. Fuck you once again for saying something like that. I love my kids and while I'm not perfect, I treat my kids, all of them, with the respect they deserve. As parents, we all have bad days and say things that we regret. I'm not perfect but I have nothing to prove to you because anyone who knows me, including and especially Lizze and my kids, knows that what you're saying isn't true.
You're welcome to think I'm narcissistic and controlling. Just because you think that doesn't make it true and I find it a bit ironic because you're the one who thinks so highly of yourself that you feel compelled to force your opinions, even when asked to stop. You think that what you have to say is just so important, you compulsively leave your ignorant thoughts in writing for the world to see. You just can't help yourself. That's really kind of sad and some might argue, even a little narcissistic, but I digress.