I had an awful nights sleep last night. Emmett woke up at some point and climbed into my bed. My bed is a huge and he literally has to cling to me like if he let go, I'd disappear.
I'm reviewing a brand new king size Purple 4 Hybrid matter with 4 inches of Purple grid and I woke up with back pain because I was twisted into uncomfortable positions by my 12 year old all night.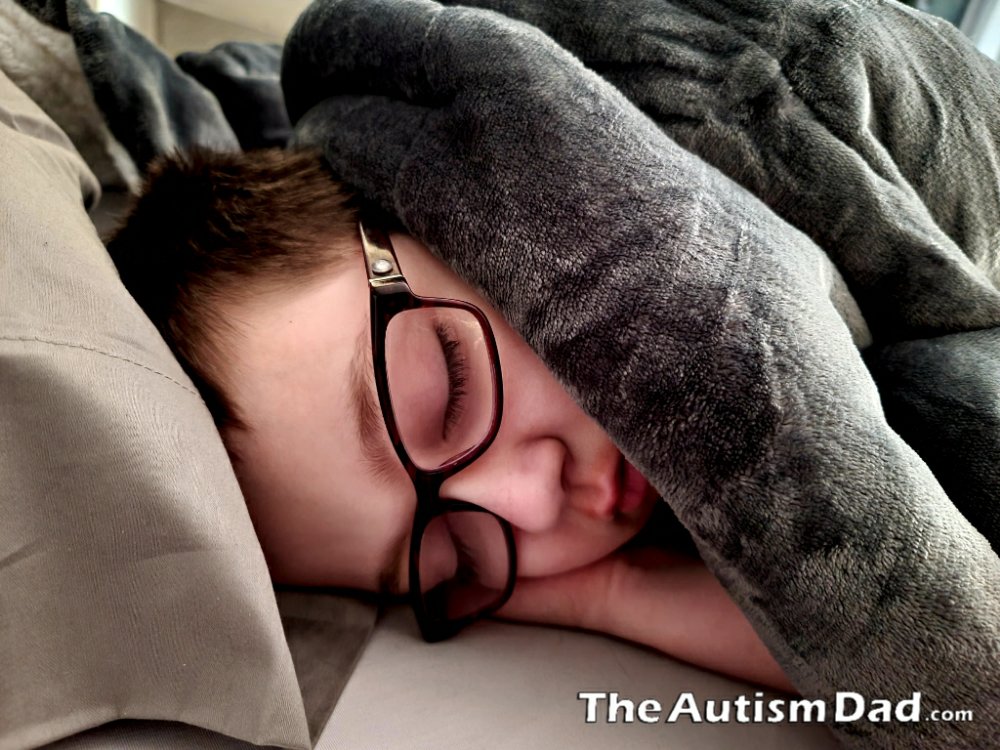 He's been doing pretty good lately but is really stressed out with school and COVID. When he's stressed out, he doesn't sleep well. Of course, his current fever flare doesn't help either. It's frustrating for me because I need to get some sleep and that's difficult when he's clinging to me all night.

It's easy to be frustrated but difficult to be mad. He's such a sweet kid and when I open my eyes and this is the first thing I see, it melts my heart.