I know I'm behind on writing and it is what it is. I'm doing the best I can at the moment. I wanted to close the weekend off with a brief update because it's been a pretty good weekend for us.
Aside from groceries and a few other deliveries, it's been a quiet weekend. We did some yard work and cleaned up the first round of leaves.
I finally got everything worked out with State Farm and the repairs on the car have begun. It's gonna be about three weeks before she's all repainted, refinished and ready to come home. Thankfully, we don't need to go anywhere.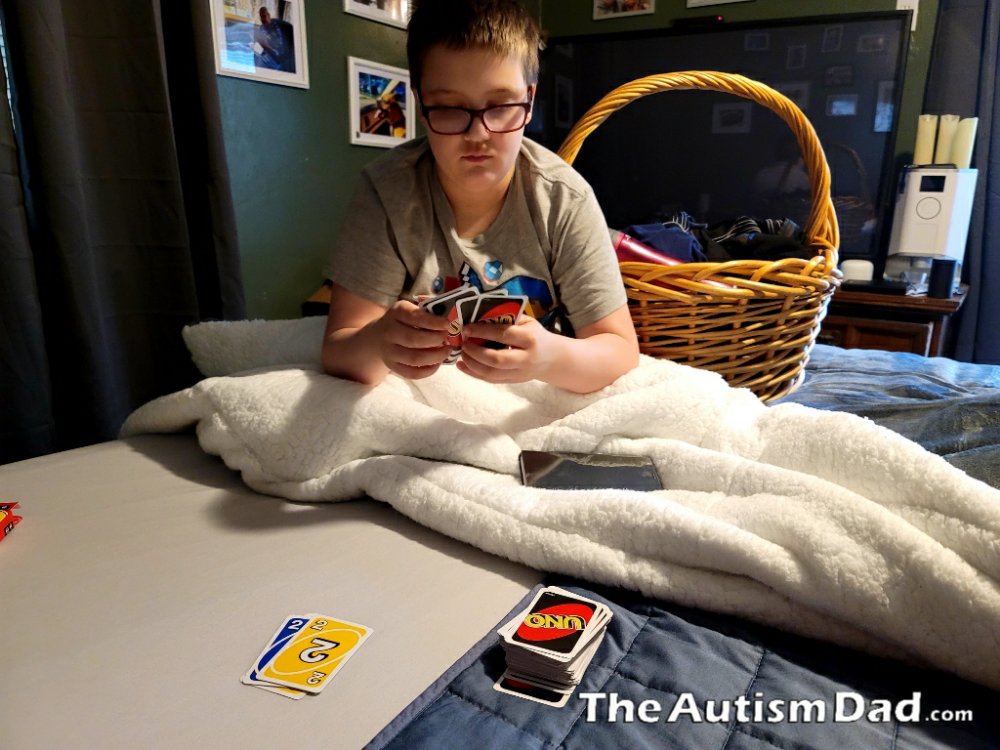 Anyway, for the most part, everyone's gotten along and fighting has been minimal. That's always a good thing.
I finally replaced our UNO cards. Emmett and I love playing UNO and we've played dozens of rounds this weekend.
Speaking of Emmett, he tried a new food and seems to really like it. I call it yogurt surprise. In my case, it's just plain greek yogurt, almonds, granola and blueberries. In Emmett's case, it's smooth blueberry yogurt, chocolate chips and granola. He's eaten it several times over the last few days.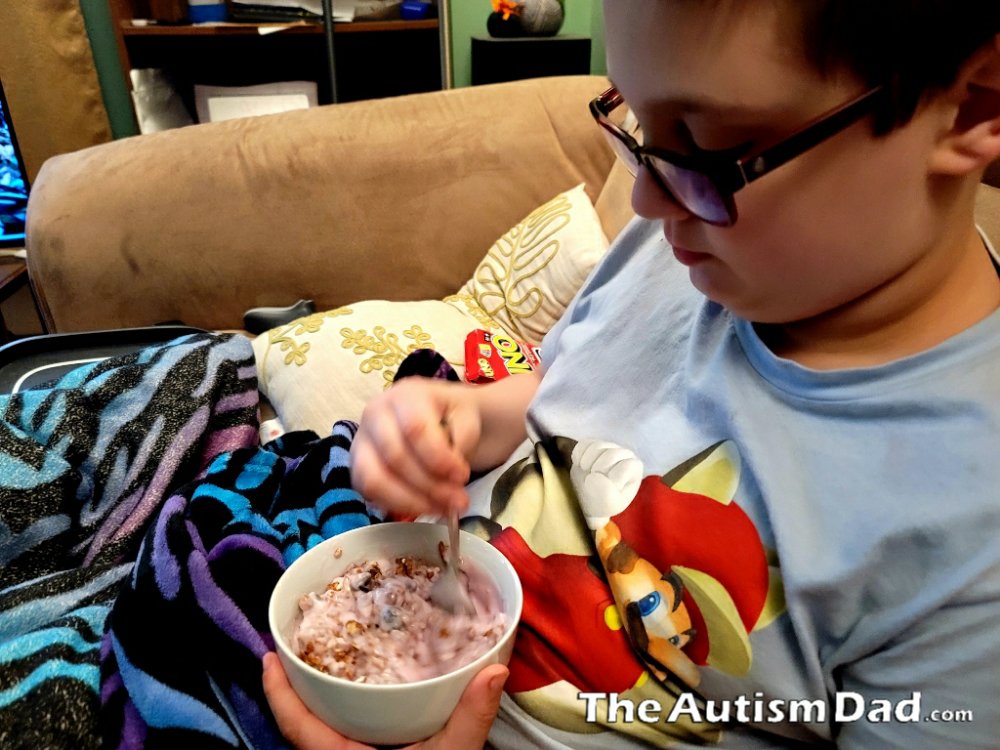 I know that may not seem like a victory to some people but anytime you can add a new food to the menu, and it's actually healthy, that's totally a win. I'm so proud of him.
Friday was the end of the first grading period and Monday is the beginning of the second. There are some minor schedule changes and that's about it. I'm hoping there isn't too much disruption.
I've got approaching a dozen interviews scheduled in the coming weeks. I need to end Season 3 at some point very soon, so most of these will likely not release until January when I launch Season 4. Nothing quite like getting a ton of recordings in the tank. It takes a lot of pressure off.
I'm hoping that the kids will cooperate for the most part this week cause I'm going to be busy.
Elliott and Gavin are doing well. There's not much in the way of updates for either of them. It's been a mostly quiet weekend, as I said. As always though, I'm proud of all my kids.
Looking forward to a positive start to the week. ☺