The kids start back to school in the morning and we had a quiet last day of Christmas break. There wasn't a great deal of anything going on today and I'm totally okay with that.
As the kids settle back into their school routine or as close to a routine as possible, I'll get back into my work schedule. Interviews start on the 14th and I need to get some things done before I launch season 4. I'm excited to get started though.
Anyway, I wanted to share a couple of things from today. Neither are huge deals but it will round out this little update and close things out on a positive note.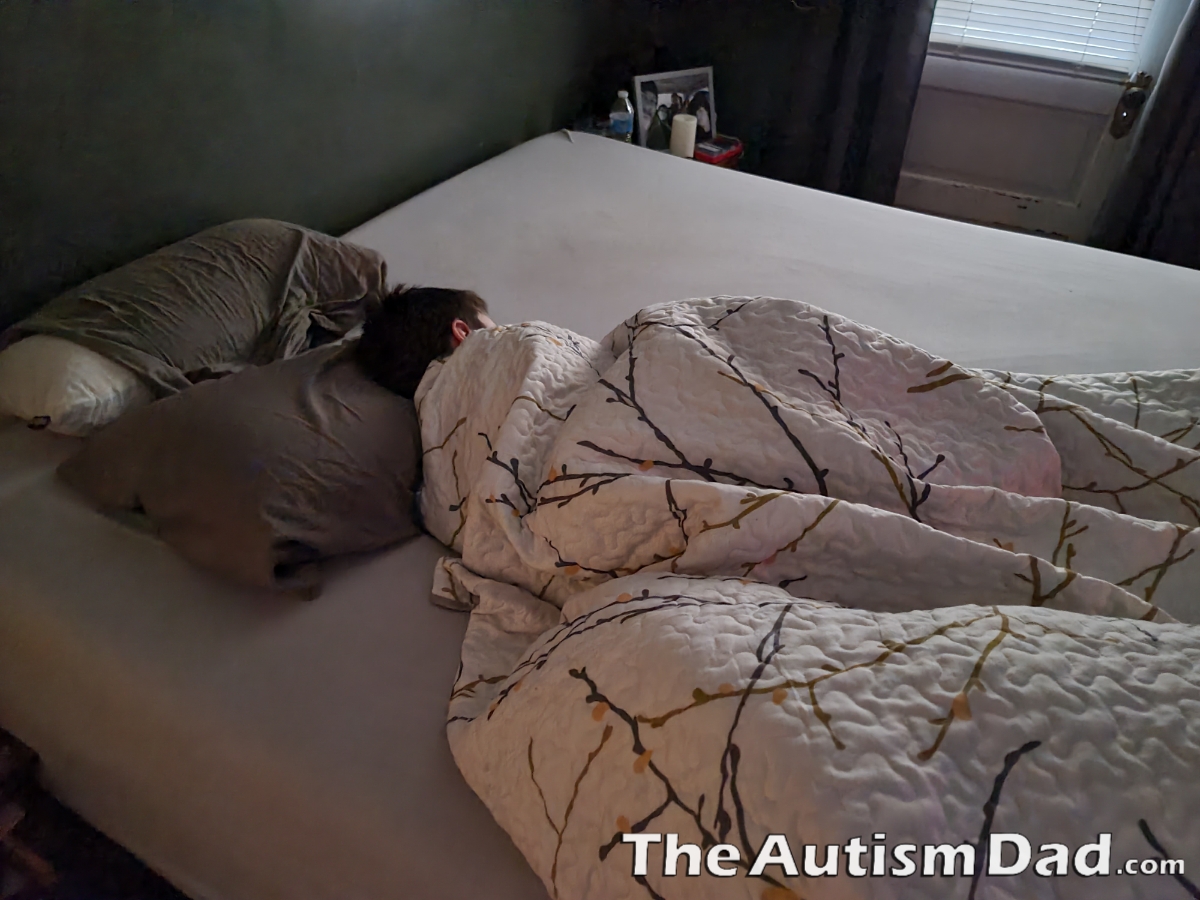 I didn't sleep well last night so I was up really early this morning. When I came back in my room to get something to try and get some sleep, I found this little bed thief had commandeered all of my blanket and most of my bed. He was sleeping so peacefully, I didn't want to disturb him.
For getting as little sleep as I did, I feel like I did pretty well today.
The only other claim to fame today was Emmett and I making dinner. The kids wanted to make our homemade mini pizzas, so Emmett and I knocked it out of the park.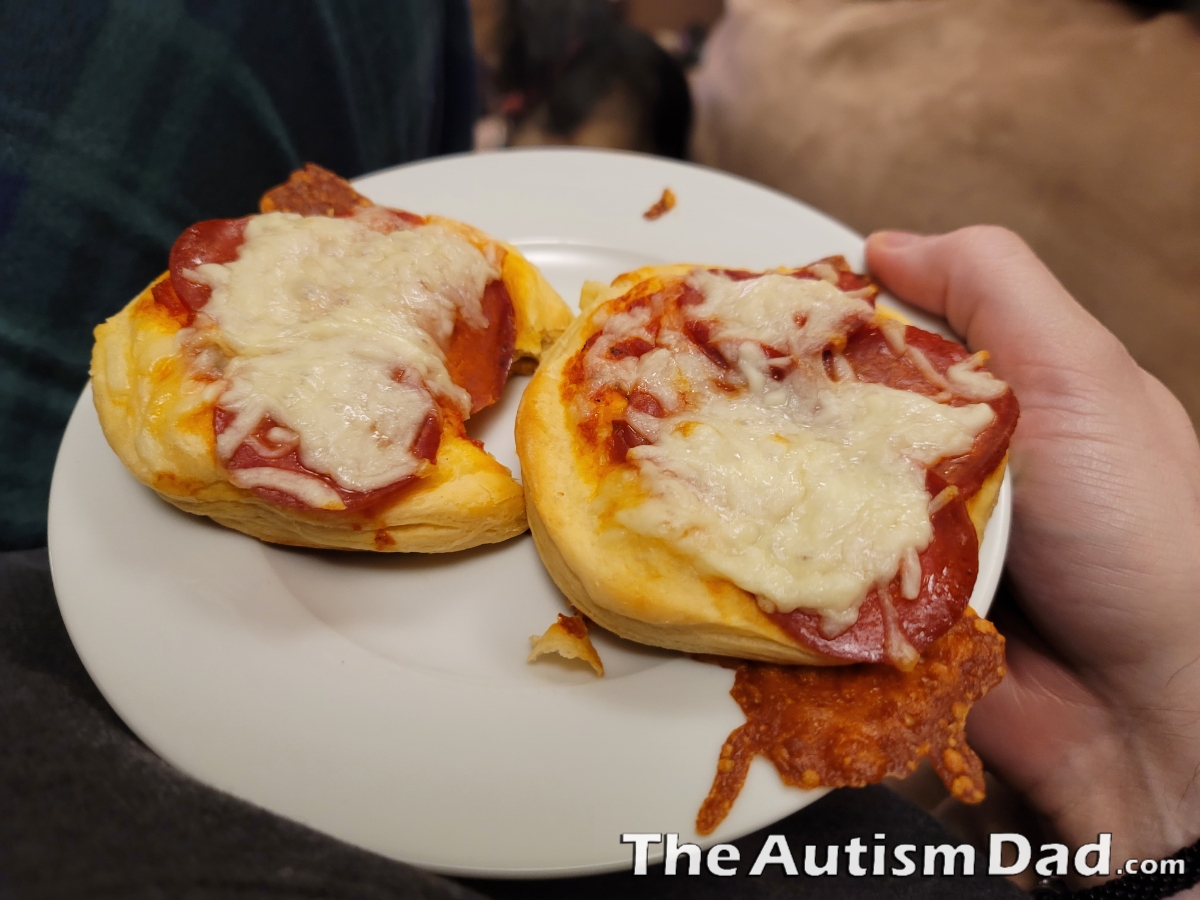 These are really good and these are roughly 450 calories total. Everyone ate them and that means I only had to cook one thing. That's always a good thing and I consider it a victory. One of my goals for this year is to add a few more things like this to our menu. I really enjoy cooking but not when I have to cook multiple things so everyone eats.
I'm hoping to gets some crockpot meals that everyone will eat. Those are super easy and I'm all about super easy.
Anyway, I'm off to bed while I can and hopefully will get a good night's sleep.
My best to you and yours. ☺