I've been talking a lot about building up the podcast lately. This is really important to me for a number of reasons. There are some amazing opportunities to better provide for my family, and build a better future.
Part of this process requires that I make some changes to my working/recording environment. Little improvements here and there can not only streamline the process, but also improve the quality of the content created.
I've recently decided that I'm going to reclaim my office and convert it into a studio. That's going to be a decent undertaking and will probably be a winter project. Part of that project is going to require the acquisition of a few things. Aside from my aging laptop, my tech game is solid. My recording equipment is top notch and I should be good for the foreseeable future. What I nned is more furniture related and I'm going to go in one of two directions.

My first option is going to require a new desk or table. I've been keeping my eyes open while furniture shopping with my favorite person. There are a few tables that I'm interested in but if I decide to go this approach, I think I'm going to eventually order this particular table from Costoffs online store. They have tons of products that I feel are fairly priced. I don't need anything super fancy. I just need functional, quality pieces that will help to become more productive.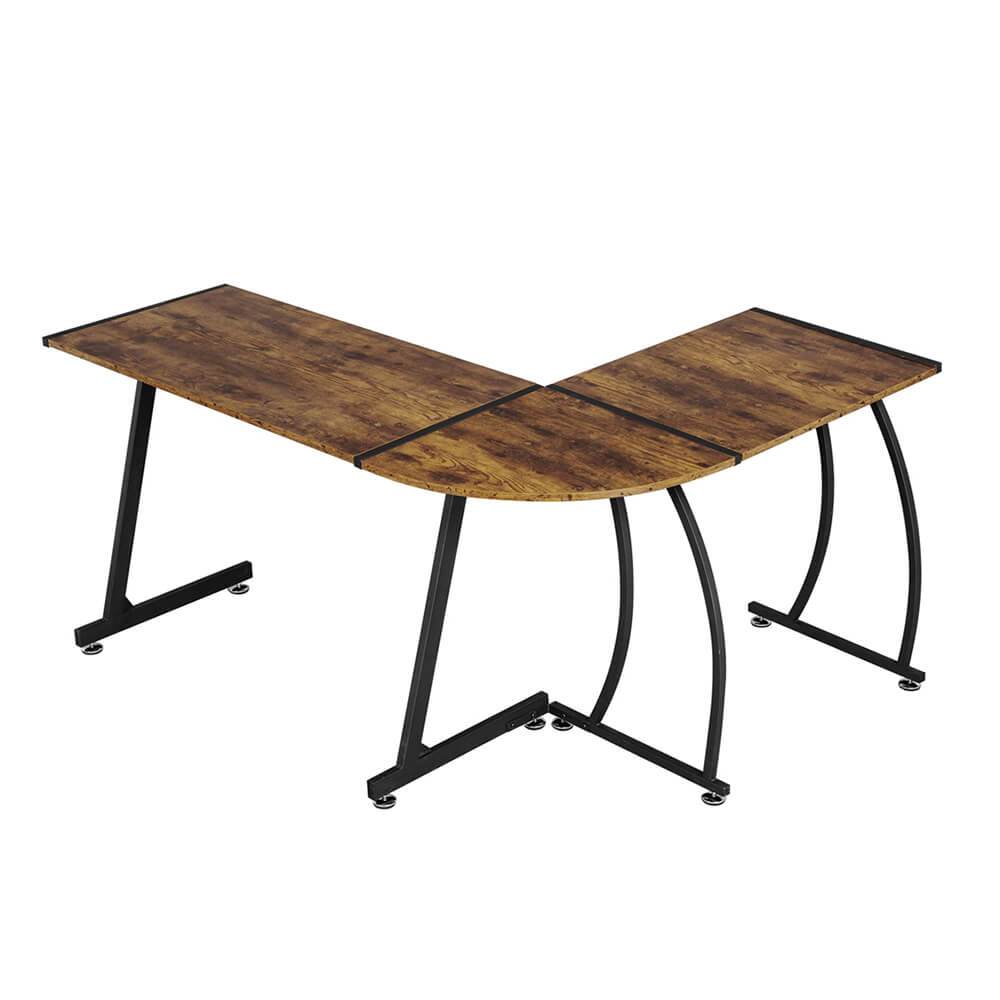 I think the L-Shape design is perfect for my needs. Currently my table is a round and while that's okay, it's limiting in regards to equipment placement. The L shape of this table will allow me to spread out a bit and keep things more organized.
Features I really like about this desk/table.
Because this table is reversable, I'm free to set up the long/short part of the table on my left/right side to make things more comfortable for me. I love that this is even an option and I really digging in the color. I also appreciate the anti-skid feet because that will help keep the table from running away on me.
I would modifiy it a little bit in order to better meet my needs, similar to how I modified my current table. Things like power, cable, and light management are important and I had a lot of fun creating my current setup.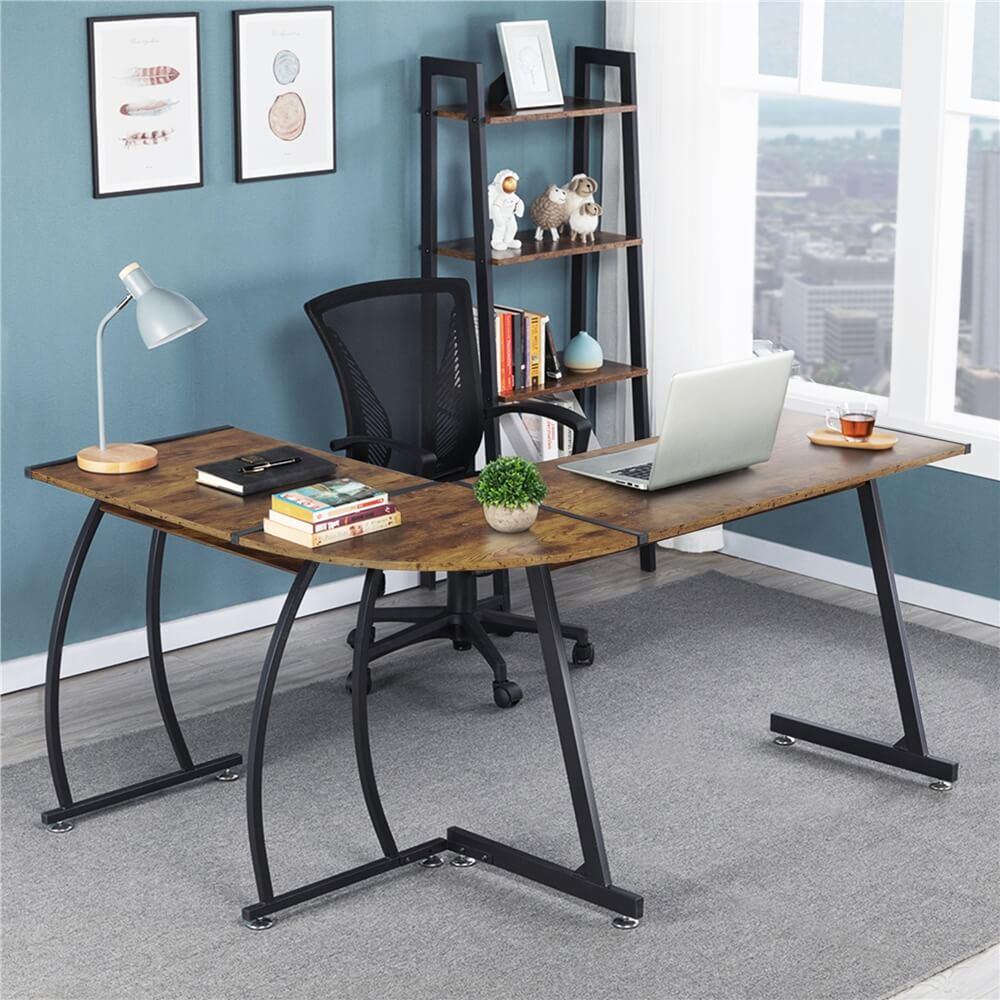 I really, really like the idea of this because and I'm adding it to my studio wishlist. There are a few other things that I would need as well but something like this is a vital part to building my studio.
The other direction I'm thinking about is going to be more about the seating. I'm contemplating moving away from a desk or table altogether, and instead build something around a really comfortable chair. These interviews usually last at least an hour and I can do several back to back interviews. Being able to sit in a really comfortable chair would make that process far less problematic.
If I were to go this direction, I would have to be a bit more creative but I also think this would be a really intriguing way to go about conducting interviews.
I was looking at chairs a bit as well last weekend while I was out with my favorite person. While I'm sold on the desk/table I want, should I go down that path, I'm not yet sold on the seating.
For now, I'm just looking at getting a list together so when I'm ready to take the plunge, I know what I'm looking for. I'm kinda leaning towards the table at the moment but I'm not sure what I'm going to do just yet.
This particual desk/table is called L-Shape Corner Computer Desk-Costoffs and can be purchased online by clicking here. It's pretty affordable at less than $100, and I'm definitely interested in it.
I find it exciting to begin this process and I'm already strategizing how I can get the ball rolling as I move forward.
About costoffs

COSTOFFS was founded in 2020, an e-furniture brand that focuses on home and office furniture. They are dedicated to producing reliable furniture with versatile uses and timeless looks at a reasonable price. They promise to bring their customers the best products and shopping experience at an affordable price.