You can find Part Two here: https://www.theautismdad.com/2016/07/01/putting-my-autism-family-back-together-what-happened-and-why-part-two/
Look, I get it.  You've all experienced the last 18 or 19 months with the boys and I through my blog.  I'm so grateful for the outpouring of support during what was often, a very difficult time.
Since announcing a few weeks ago that my wife and I have reconciled, there's been some backlash.  While I understand that most of said backlash is well intentioned and simply out of concern for myself and the boys, you needn't worry.
It's really hard to have a true understanding of what happened because I never shared all the details because I was trying to do the right thing and I felt it was best for the boys in the long run.  Having said that, I feel as though that approach has caused some confusion and in some cases, even some misunderstandings about what happened.
I need you to please understand and respect that you will not have all the nitty gritty details because there's still a need for privacy.
I also need you all to remember the nature of this blog and my style of writing because sometimes it's easy to forget that there's a great deal of unprocessed, raw emotion behind my words.  You will at times, have almost real-time access to what I'm thinking and feeling in the heat of the moment.
Having said all that, I want to help you understand what happened and why things are better now. This will likely be a two part post because of its length, so I'll start with clarifying things that took place of liver the last 18 months or so.
When Lizze moved out in October 2014, I was completely shocked. I was caught off guard and quickly became an emotional mess.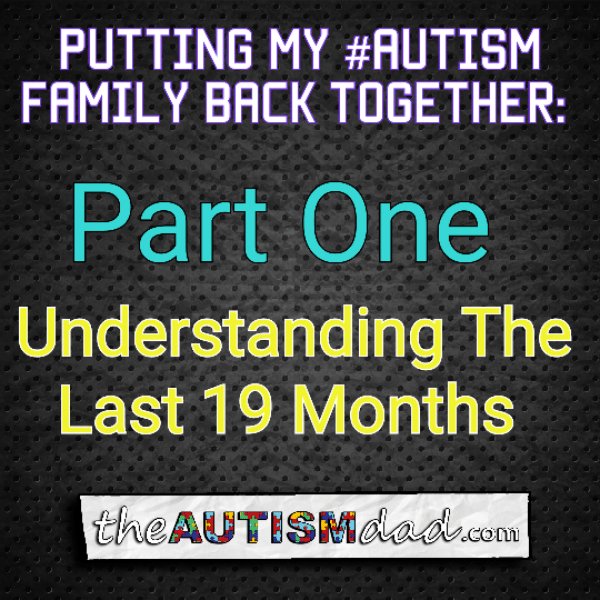 I knew something was wrong because the changes I was seeing were coming from the woman I'd spent almost half my life with. I know her better than anyone else in the world does and I knew something was very wrong. That wasn't something I effectively conveyed publicly, although I did try but within the confines of my private life, I have stood by that assertion from day one.
There was a great deal of confusion/emotion and it took time before Lizze and I were really even were able to have a productive conversation because I was very focused on wanting to help and she wasn't yet in a place where she recognized that she needed it.