Over the many years that I've been writing about our Autism journey, I've tried very hard to help people understand the very basics of how Autism can impact a family.
Unfortunately, that effort hasn't always been successful.
When the people in your life don't understand, it only serves to make life that much harder. Autism Parenting is so incredibly overwhelming and feeling like people don't get it or worse, they judge you, makes things so much more difficult.

Autism parenting is overwhelming for a million reasons and those reasons may vary for everyone but I can at least share why it's so overwhelming for me.
I don't think there's a day that goes by where I don't feel completely overwhelmed by all the responsibilities I have.
I feel like I'm in a constant state of fight or flight because I'm always on edge. As a parent to three boys with Autism and various other special needs, I have to think ten steps ahead of the kids as well as physically be ten steps ahead of the kids. Without doing that, it's nearly impossible to ensure their safety.
Everything that the rest of the world tends to take for granted, is something that I either never get to experience or have to wage war in order to get for my kids.
I worry about my kids from the moment I wake up to the moment I fall asleep at night, assuming I even get to sleep at night.
Speaking of that mysterious thing called sleep, if or when I find it is entirely dependent on if or when my kids do it themselves. I'll be really upfront and honest, if you look up chronic sleep deprivation, you'll see my picture there.
I can't even begin to explain the sheer level of exhaustion that is a byproduct of chronic sleep deprivation.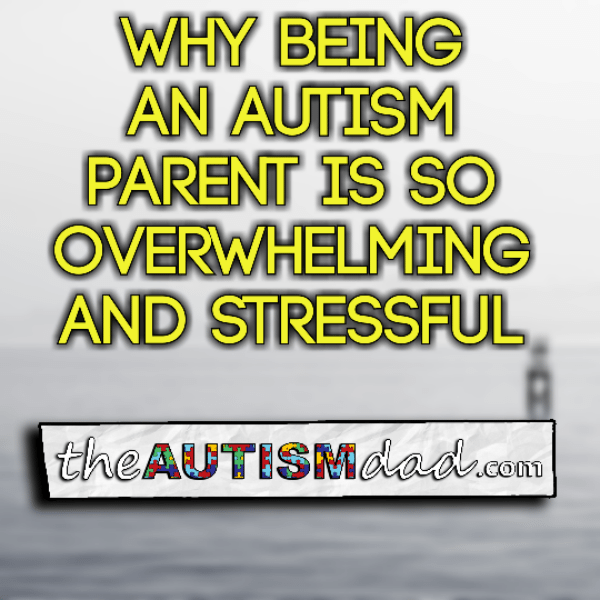 Even if sleeping at night wasn't a problem, taking the kids to all their therapies, and doctor's appointments and simply trying to stay ahead of them is exhausting enough.  That doesn't even take into account trying to meet all their unique physical, emotional and sensory needs.
Just so we're clear..  If you assumed that having three kids with the same Autism diagnosis, meant that I have three kids with the same struggles, you'd be assuming incorrectly and I'd be inclined to remind you what they say about people who assume.  😉