I've been focusing a great deal on my failures lately, as the title of this post states but I'm not doing this intentionally..
I could be wrong but I suspect many of us (single and or special needs parents) do the same thing from time to time. Frankly, it's kinda hard not to, especially when you know that you can't always or ever for that matter, meet your kids needs.
I can't easily explain what it feels like to know that you will never be enough to meet all of your special needs child's needs. It really isn't even a shortcoming because sometimes their needs are so demanding that it's just not possible to meet all of them..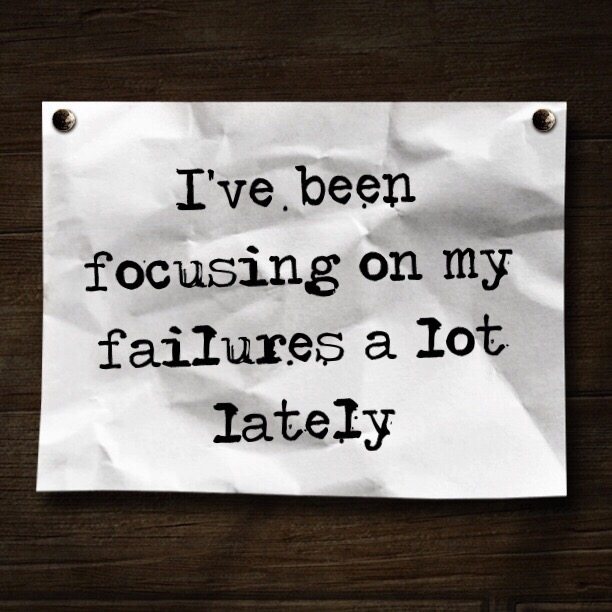 That's a pretty logical argument but there's no logic when it comes to guilt and it's really easy to focus on all the things you either don't do right or can't do enough of.
This isn't really something that I think is easy to sorta block out because it tugs at our very core and plays on our biggest fears. It's not easy to know that your kids are struggling for any reason and there isn't much you can do to ease their burden or remove their pain.
As a parent to three boys with Autism and various other special needs, I live every single day of my life knowing that on my very best day, I'm falling massively short of meeting their needs.
The reality is that sometimes love just isn't enough.. Love doesn't provide services that insurance won't pay for. Love doesn't make a world that is inherently a sensory nightmare, easier for our kids to endure.
Sometimes watching your kids suffer just sorta breaks you.
Sometimes you can get swallowed up by everything you know you can't do, fix or make better. It's easy to be overcome by guilt or heartache and feel like a total failure…
The truth is, I'm caught up in that trap right now.
All I can do is try and remember that my kids were given to me for a reason. While I'm an imperfect parent, I'm the perfect person to parent my kids.. 😉