It's been an exhausting day, full of repetitive questions, meltdowns and schizophrenic hallucinations. We also had a pretty awesome victory.
The Good news first…
Emmett graduated from his Functional Independence Group after 6 weeks and I'm so proud of him.  I'm also very grateful that he was given the opportunity to attend this awesome pilot program by Akron Children's Hospital.
That's pretty much where the good news end because the rest is a mixed bag of good, bad and ugly.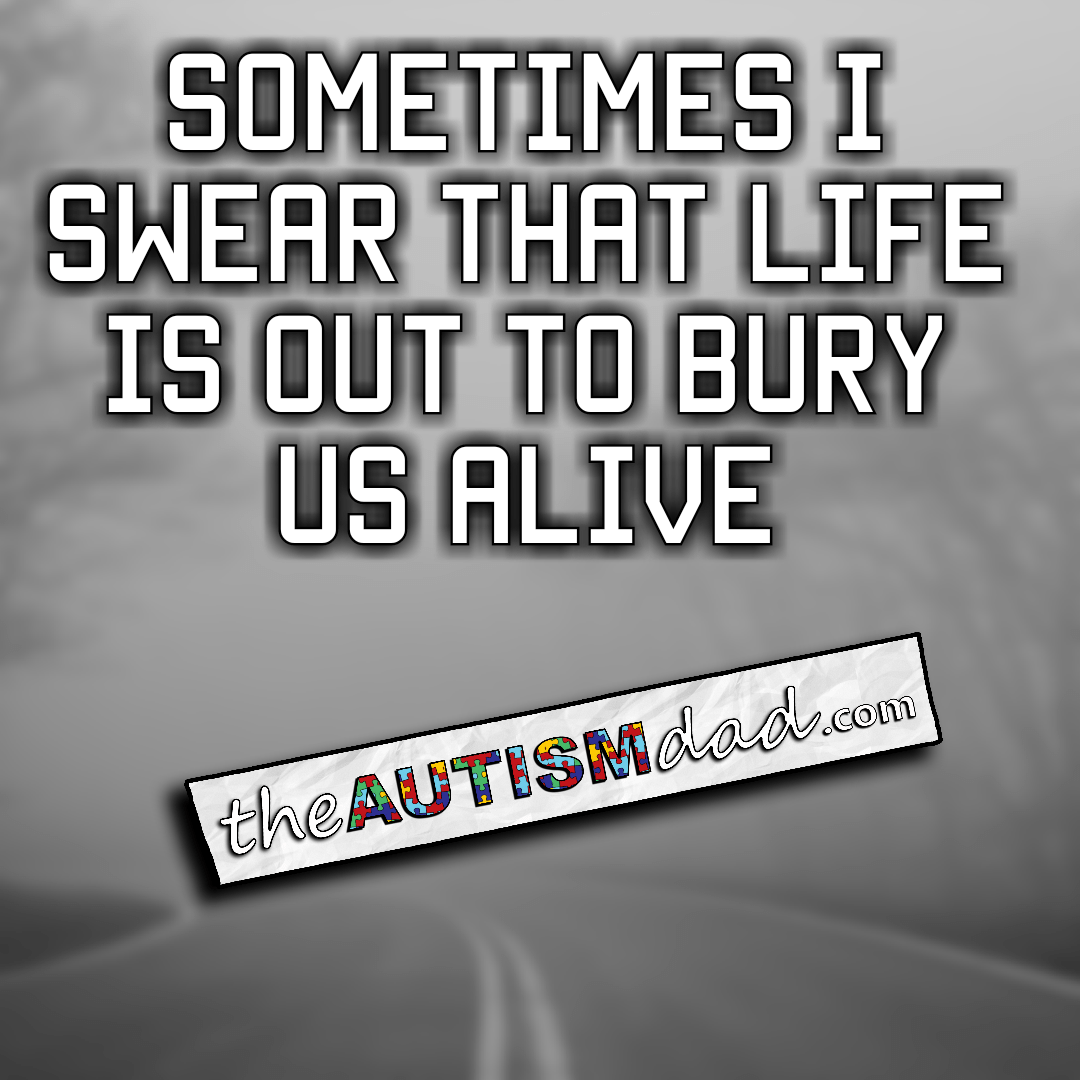 The rest of the day was spent listening to Gavin talk about his latest missions with his visibly challenged group of super best friends.  It's not that I don't want to listen to him but it's really hard to hear this because it's a massive reminder of how serious his mental health issues are. 🙁
Elliott is sorta stuck in this cyclical thought thing where he almost compulsively asks the same questions over and over again.
I know many of you deal with the whole repetitive question thing as well, so I don't have to explain this to you.  For those who are unfamiliar or don't understand, let me say with the utmost seriousness, that these repetitive questions could absolutely be used as a form of torture.  It's like having water drip on your head and you are unable to move or avoid it.
It will very quickly drive you absolutely crazy and in case you're wondering, I got a tour of downtown Crazy town today. I just got back a little bit ago. It overrated and you should probably avoid it if you can.. 🙂
That of course leaves the meltdowns.
Those shouldn't really need an explanation because I think most of us have been up close and personal with more than our fair share of meltdowns.
The rest of the day had its ups and down.  Feeding Elliott and Emmett is becoming increasingly more challenging because they're not tolerating many things lately. Everything tastes funny and it's not something that can be worked out or reasoned through because it's sensory and for all I know, something may have changed in the food they used to like.