Today's been one of those days where absolutely nothing goes as planned. For starters, both Elliott and Emmett were home sick. There's something going around and we were one of the lucky families to catch it.
Having the boys home meant that the appointment we had for marriage counseling would have to be rescheduled and that sucks.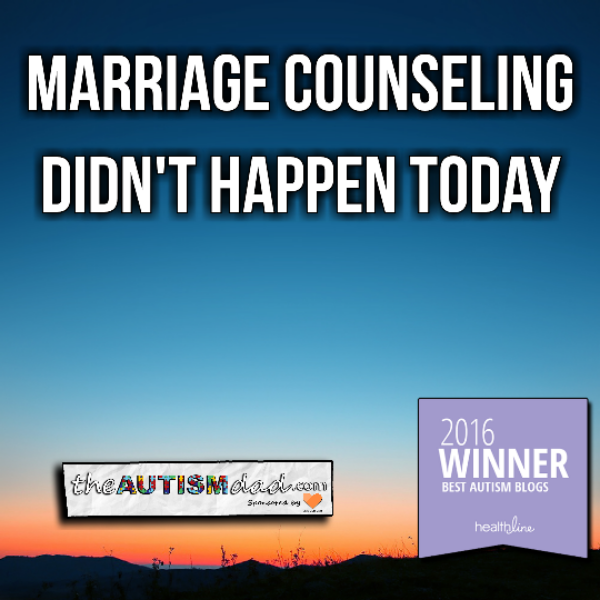 Lizze and I have been looking forward to this appointment because we're anxious to learn as many tools as we can to help us better navigate all the things in our life that can impact our marriage.
Obviously, the boys come first and getting sick wasn't really anything anyone has any control over.
It appears that everyone is feeling better and should be returning to school this morning. I love having the boys home but they need their routine and I need my time during the day to get everything done on my never ending to do list.
As far as the marriage counseling goes, we're going to call today and reschedule. It sucks having to wait again but it's worth it.