It's important to me that you all know how much I truly appreciate your support. Support comes in all different shapes and sizes but it all helps.
Thank you all so much for continuing to follow our journey. Thank you all for supporting my mission and my efforts to help the world better understand what Autism Parenting can be like.
Everytime a post gets Liked, Retweeted, +1 or shared in some other fashion, it helps me reach more families that are struggling. It helps me to educate the world about what Autism can be like in real life and that has already proven to make a difference.

As a result of your support, there are people out there that are more understanding and compassionate towards people with Autism and their families.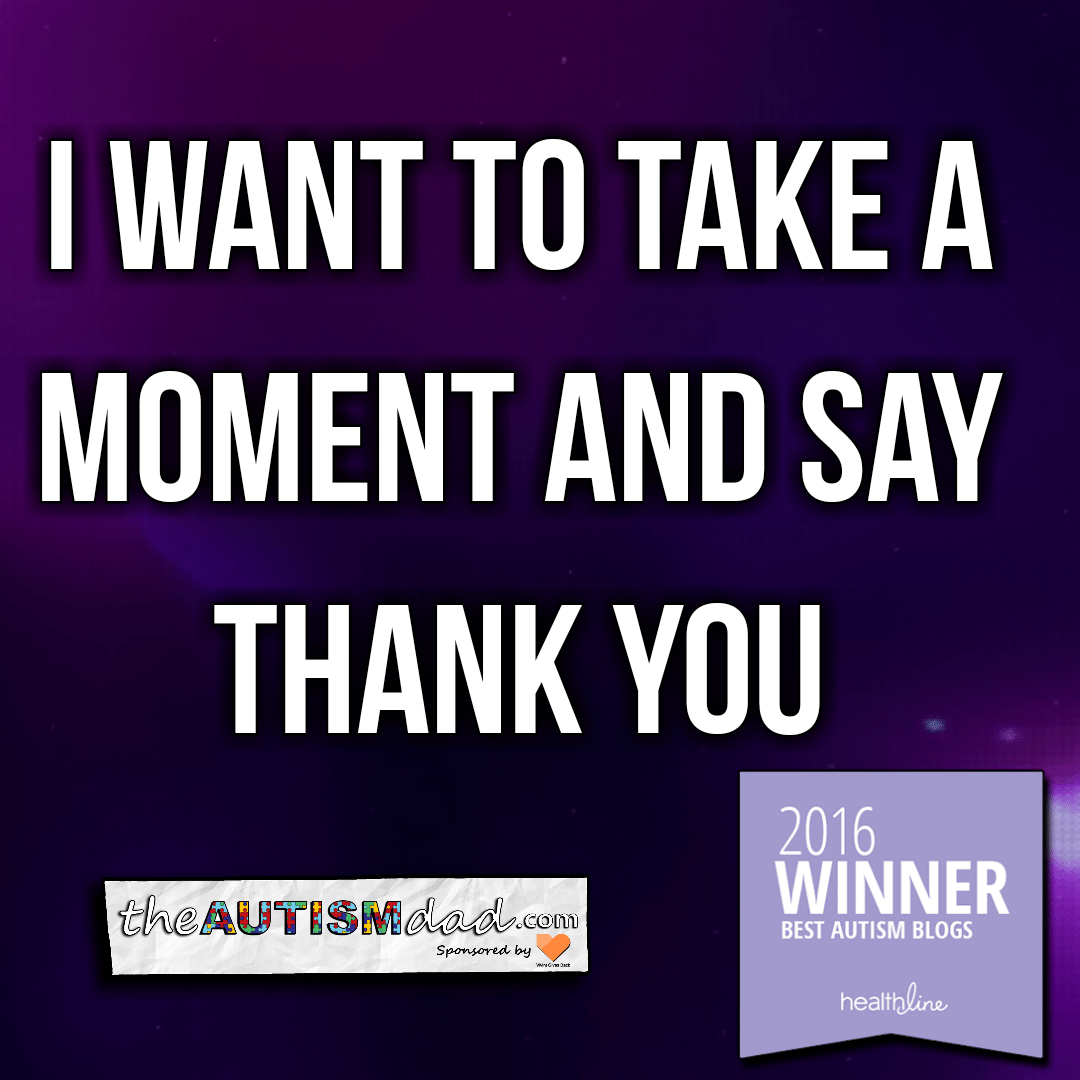 Thank you for helping me be able to reach parents who are desperately overwhelmed and who simply need to know that they are not alone. As simple as that sounds, it makes an unbelievable difference in people's lives and I have the messages to prove it.
Please know that this wouldn't be possible without your dedication, support and generosity.
As always, please continue to share my posts on your social media, visit my sponsors and share your thoughts in the comments section.
I'm truly grateful for all you do and I ask that you please continue with your efforts to help me with mine… ☺