I really prefer to both live in and deal with reality. This means that I don't like sugar coating anything because it detracts from the authenticity or the honesty of the experience. It can also greatly limit anyone's ability to learn from my experience as well.
Being an Autism parent is one of those things where I feel it's especially important to be as honest, transparent and realistic as possible. If I'm anything other than that, I'm not going to accomplish my goals of raising actual awareness and helping other parents to know they aren't alone.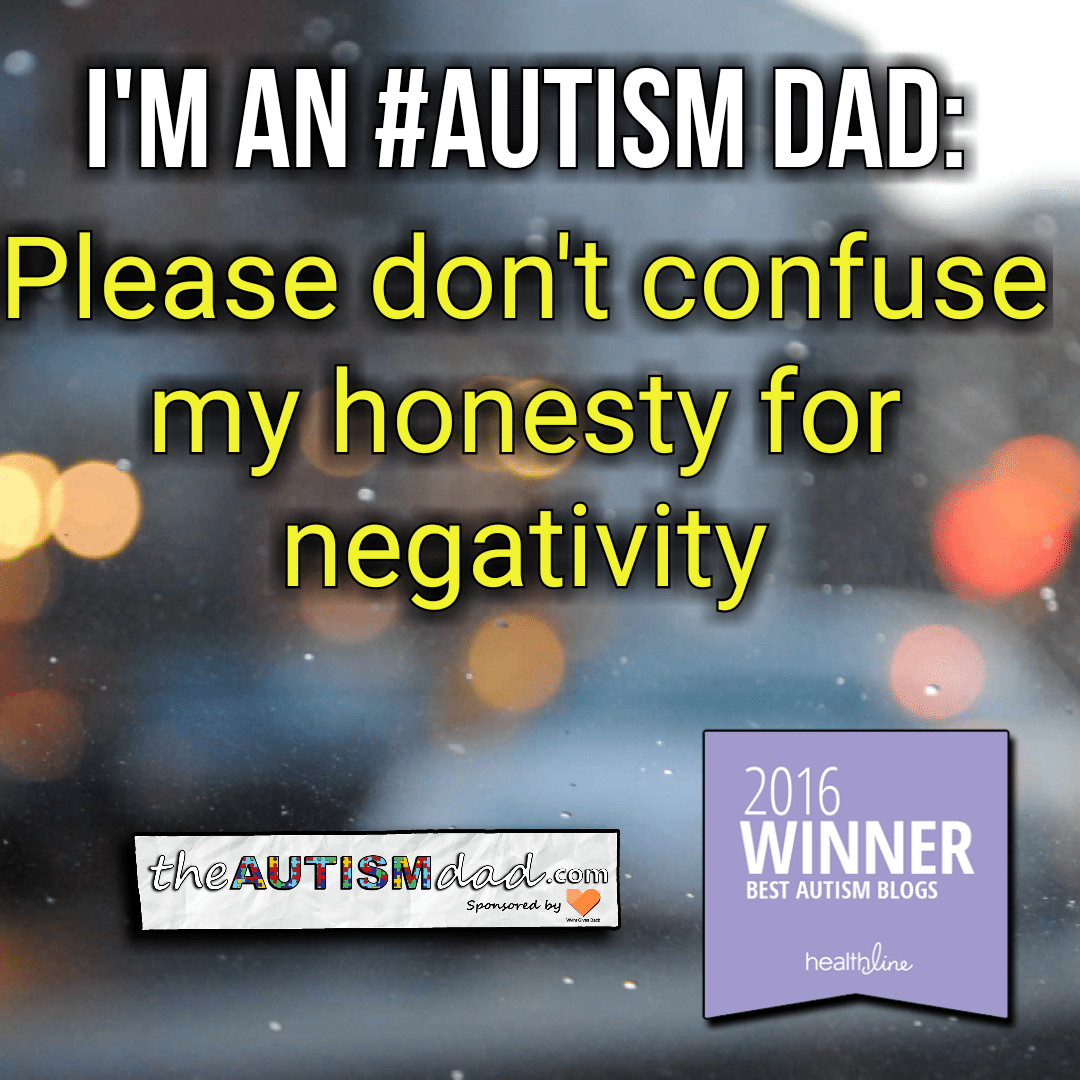 When I talk about how I'm doing, it can seem very negative at times and that's because of the rather extreme level of honesty you're getting.
The truth is, Autism parenting is the hardest thing I've ever done in my entire life. It's also the most important, rewarding and inspirational thing I've ever done as well.
Please keep this in mind when you're reading anything I've written because it's easy to mistake my honesty for negativity. I'm actually a really positive person and I'm always trying to focus on the victories.
My hope is that by reading my words and experiencing what my life as an Autism Dad is like through my eyes, you will find a sense of comfort, relatability and inspiration.
This blog isn't for everyone but if you don't read because you haven't had Autism touch your life yet, I'd reconsider. The reality is that as rapidly as Autism is being diagnosed and the numbers are growing exponentially, the chances of you going though life without Autism hitting close to home is not looking too promising..
If nothing else, this blog can help you better understand what families like mine go through. Perhaps you can use what you've learned here and apply it to situations you may stumble across in your daily life.