Gavin had therapy tonight and one of the things that I mentioned to the therapist is that I just don't have patience for Gavin anymore. We discussed that briefly before something occurred to me.
Perhaps this is a philosophical question but it's something I think Special Needs parents should keep in mind as their kids get older and perhaps more challenging.
First of all, let's be crystal clear. I'm as far from perfect as any one person can be. I'm human and I have very human limits. That being said, the people who know me in real life, have been saying forever that I have the patience of a Saint, especially when it comes to Gavin.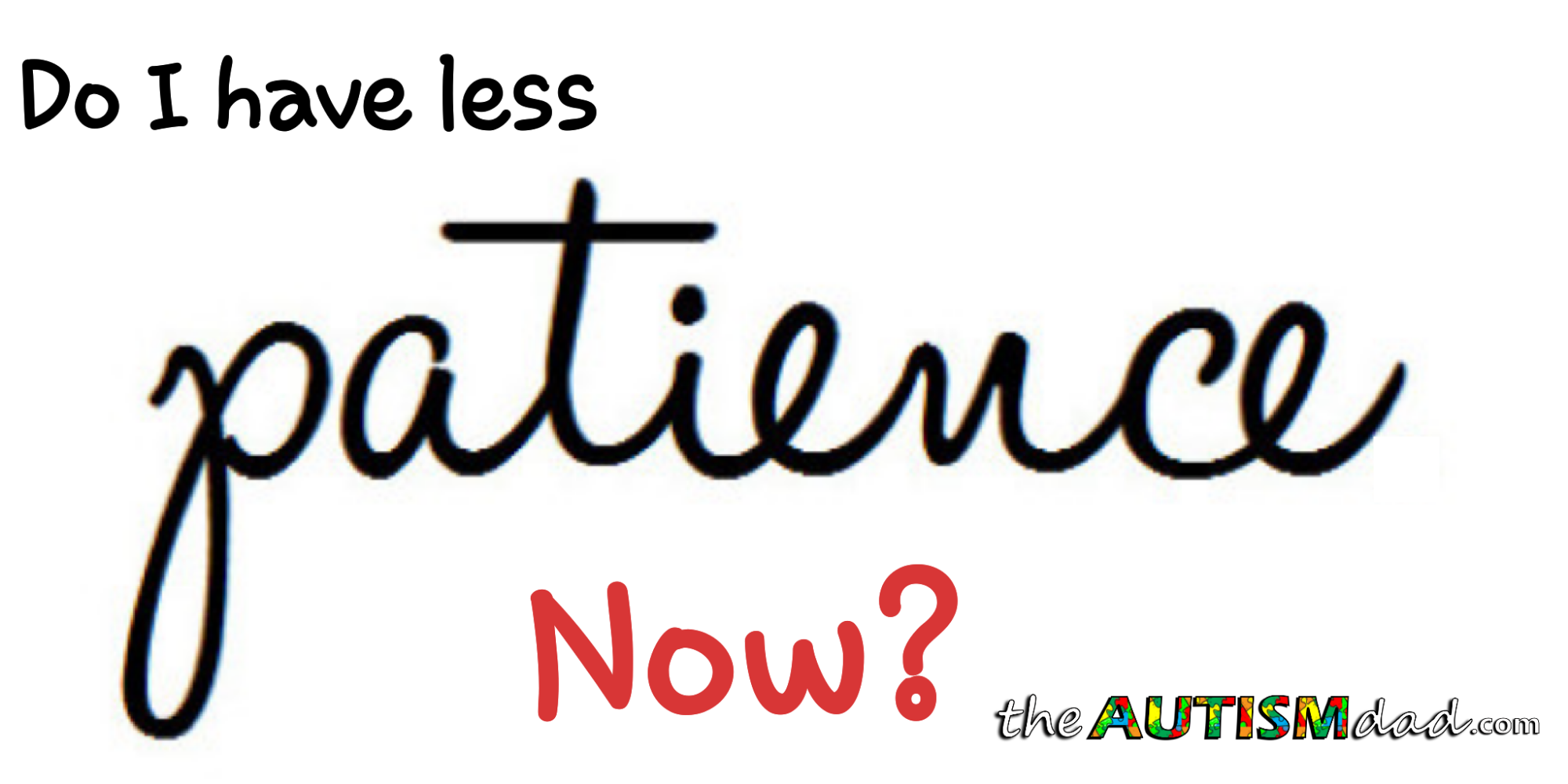 In all fairness to myself, I did have a seemingly endless supply of patience. Lately however, I just don't feel like I have the same level of patience for Gavin's behaviors that I used to have.
This is quite upsetting for me because none of Gavin's behaviors are his fault. Sure, he makes decisions that create problems but his decision making ability is severely impaired.