It's been one of those days where I wish Gavin had a mute button. He's been talking nonstop today and the only reprieve we had was while he was sleeping his morning meds off. That happened to coincide with me picking the boys up from school.
For some reason, his meds didn't hit him until later on in the afternoon.
Anyway, I spared no expense when it came to patience today but I paid a very heavy price because I feel like a raw nerve at this point.

We went to my parents house for dinner and pumpkin carving. It's become a tradition for us to do this and it's always fun.
While we were there, Gavin talked and talked and talked some more. I had to flat out tell him that he needed to stop talking on several occssions. He can drive everyone crazy with this behavior.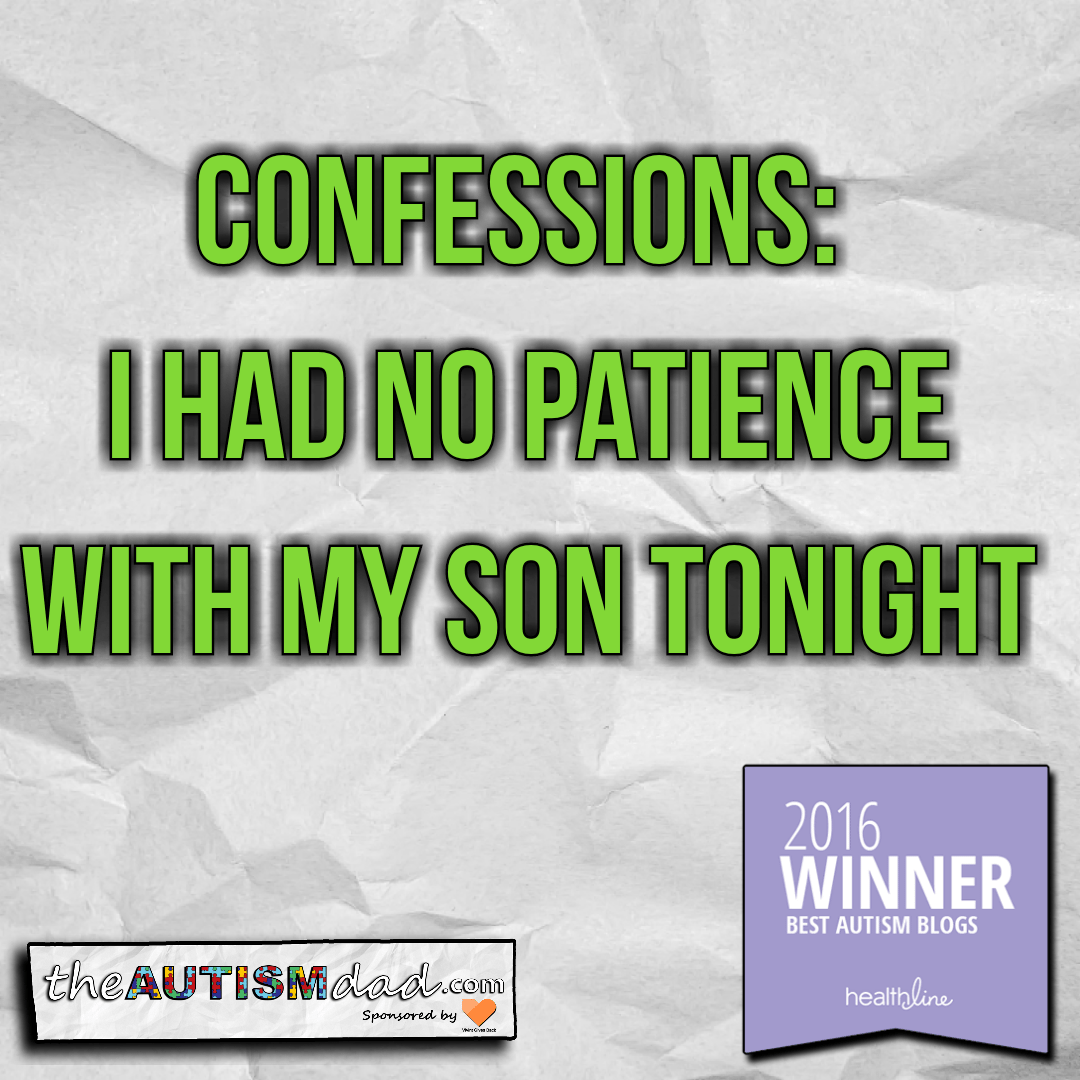 All too often, I've already had all I can take of the verbal assault on my ears and my sanity when we go somewhere. Gavin continues his incessant talking wherever we go and it appears as though Lizze and I have no patience with him because we already spent all the patience we had prior to our arrival. That happened tonight while at my parents.
I just had nothing left in regards to being patient with his talking and I'm pretty sure that showed. My parents understand because they have been there with Gavin in as well.
God love Gavin because he's such a great kid and he's come so far. Unfortunately, when he's manic or psychotic (which he's been for many months now), he never shuts up and there's no off switch.
I'm praying for a decent night's sleep because there's no school tomorrow and I'll likely have additional challenges with the other boys as well. I don't think I'll survive if I can't get some sleep and recharge my batteries.
I wish I was a stronger person because maybe then I'd have the ability to cope a little better with all this stuff.