I know I probably sound like a scratched record but I'm going to keep climbing up on my soap box for this one because I truly believe it's just that important.
As important as this topic is, it's more often than not overlooked.
I'm talking of course about taking care of ourselves. As Autism parents, we're are under unbelievable amounts of stress and if we're don't take the time to care for ourselves, we'll end up with caregiver burnout or worse. Stress can impact every single aspect of our lives. Our physical and emotional health can be decimated by stress. That's simply a proven fact.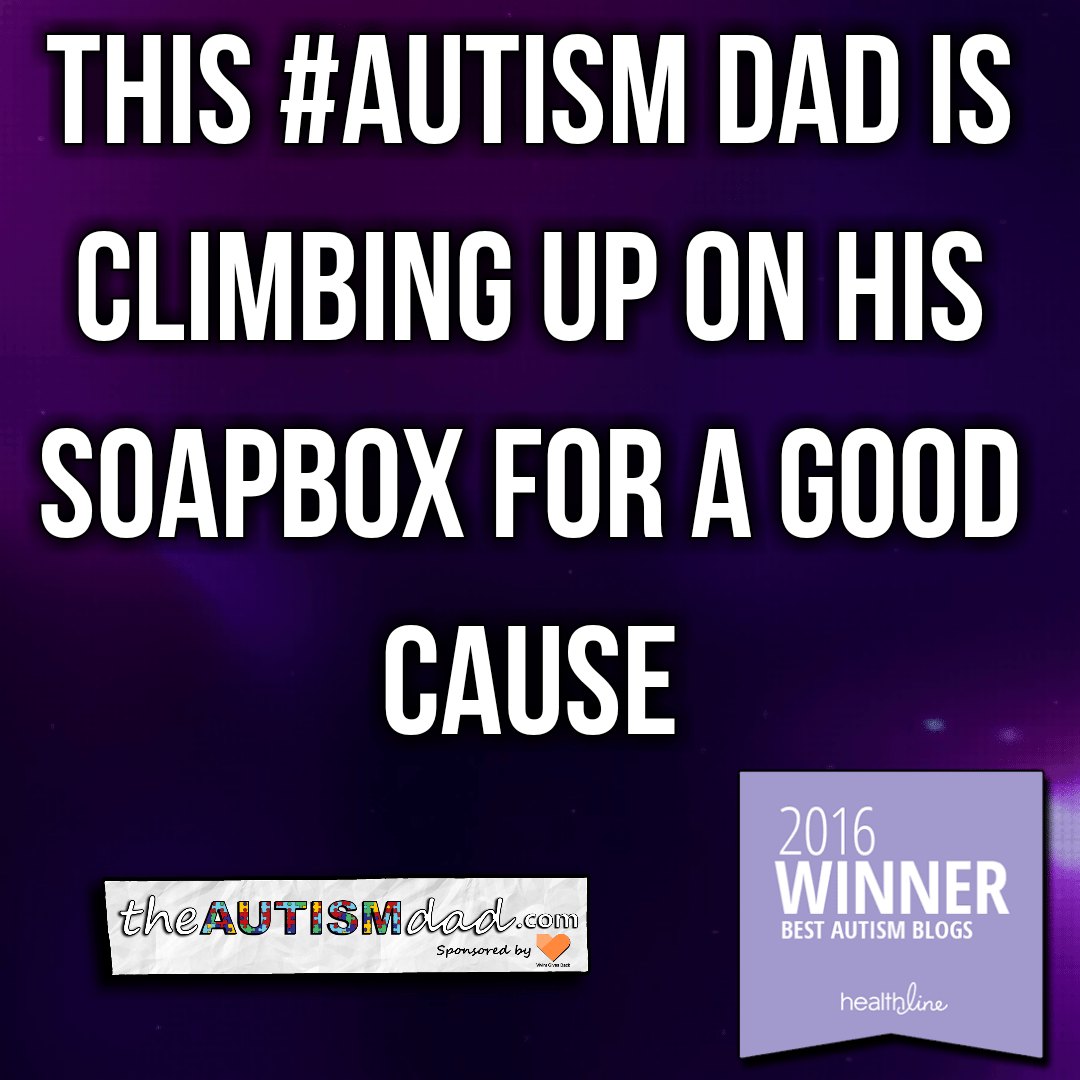 I'm overwhelmed, frustrated, exhausted and filled with anxiety at any given moment on any given day. As a result, I've gained weight, my war on depression isn't counting as many victories, my cholesterol was out of whack (yes, stress plays a role) and the little hair I have left is going white.
Would I be surprised if at least some of you can relate? Absolutely not. . This is a pretty common thread amongst Autism parents.
I know how hard it is to focus on yourself while raising a child with Autism, especially if you're a single parent. I was a single parent for almost two years and I get it. I also understand how tough it is to make time for yourself, even with a dedicated spouse or partner at your side.
Kids with Autism, very often have demanding and complex needs that are not easily met.
I've said this for years but I'll say it again. My wife and I on our very best day ever, can't meet or really even come close to meeting all of our kids needs. Knowing this, we both instinctively give every ounce of everything we have to them and end up having nothing left for ourselves.
This is something we're working on and I wanted to share some of the things I'm doing to take better care of myself, even with very little time in which to do it in.
As I'm writing this post, I'm sitting in the car at my kids school, waiting for them to be dismissed. I get here an hour early whenever possible because it's quiet, peaceful and no one is requiring anything from me.
I use this time to unwind, collect my thoughts and get some of my writing done. Doing this really does have a positive impact on me. My heart rate and blood pressure lower and I don't feel like I'm in need of spending time with circus.