Going into this post, it's important to know that I'm frustrated and trying to make a point about why Autism parents, like myself are so exhausted all the time. Every time I'm asked why I'm so exhausted, it's a reminder how little people understand the challenges I face as an Autism parent.
I'm absolutely venting but trying my best to do so in a way that helps to put things into perspective.
I shouldn't have to say this but I love my kids and Autism is part of who they are. I accept them and love them just the way they are. The reality however, is that Autism can make things very, very difficult. If you can relate to this, please show your support by clicking the Like, Share or Tweet button and help spread the word.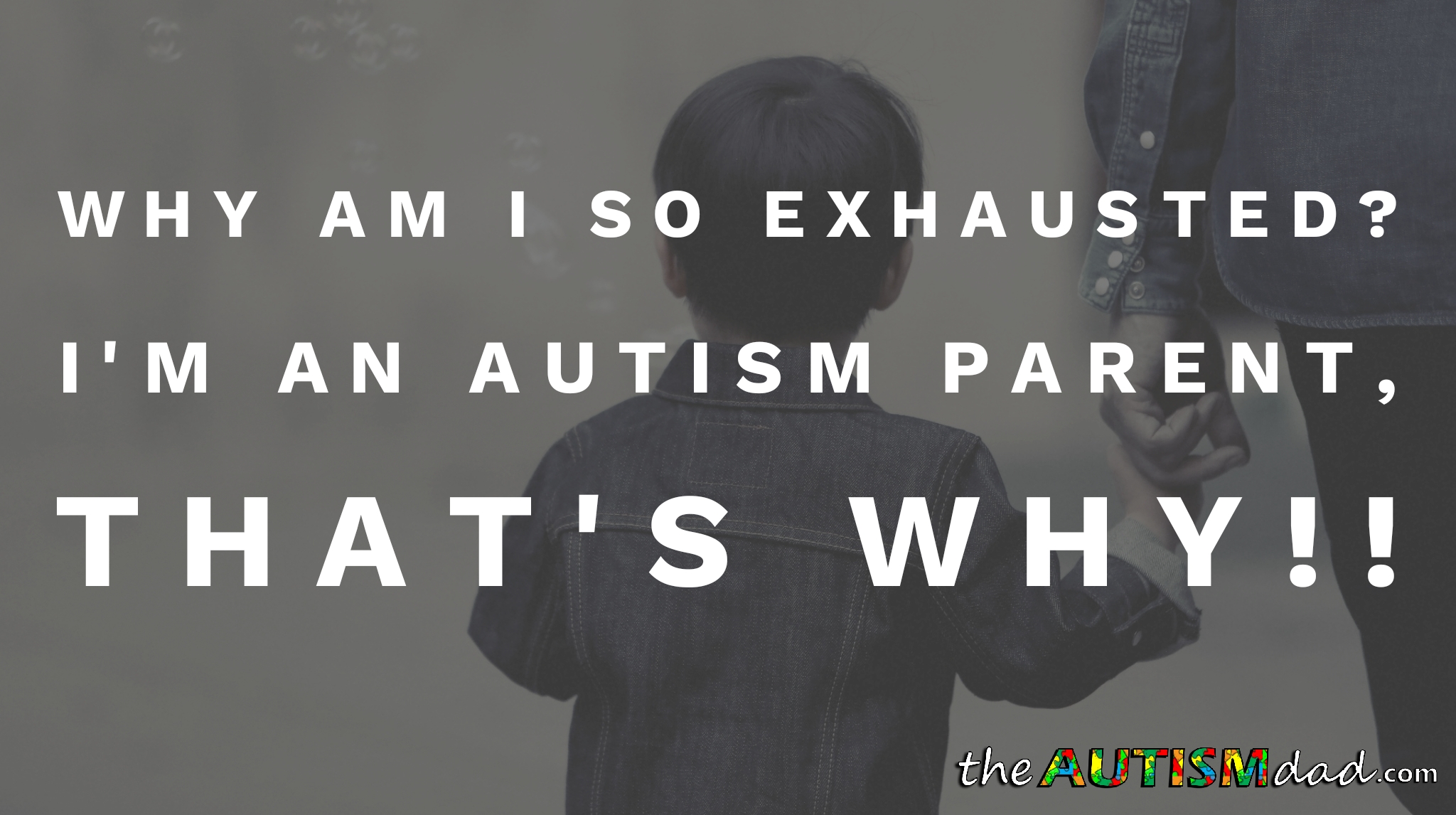 One of the main reasons I write this blog or at least started writing this blog a decade ago, was to raise awareness. I wanted to raise awaress for my kids with Autism, as well what my wife and I experienced while proudly raising them.
The are over 11,000 posts on this blog and if there was one single take away from my collective journaling, it would be that Autism parenting is fucking exhausting.
Autism parenting is a 25 hour a day, 8 days a week, 366 days a year, lifetime appointment. There is no end and often times, very few if any meaningful breaks. Even if we get a break, we can't turn off the fear, worry, anxiety and stress we feel. These feelings are a constant in our life and for good reason.