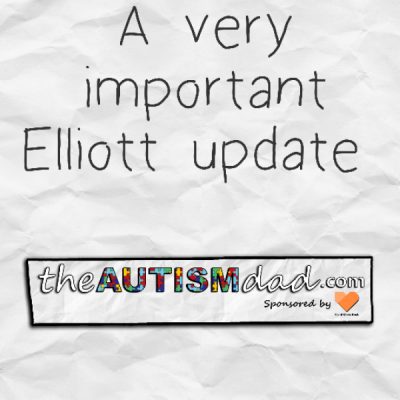 At therapy tonight, we worked on empowering Elliott and helping him learn to stand up for himself.
One of my nonviolent suggestions was to have Elliott pick up the pencil after its thrown at him, break it in half and throw it away. While it sends a message, it also eliminates this kids ammunition. He can't throw pencils at Elliott if all his pencils are gone.
I also suggested that the next time this kid hits him, throws a pencil at him or knocks things off his desk, Elliott very loudly say this kids name and demand that he stops doing whatever he just did. This will get the teachers attention and they will hopefully address the problem.
I don't want Elliott to fight this kid or provoke him in any way. At the same time, I don't want him to be a doormat either. He has a right to be in class without having pencils thrown at him or getting smacked on the back. He has a right to defend himself and demand that these things stop, even if it means making a scene.
Are they ideal solutions? Of course not but with the absence of teacher support, he needs to stand up for himself. Dr. Pattie, Lizze and I all agree that these are appropriate responses to what amounts to acts of aggression.
In the morning, Lizze and I will be returning to the school and addressing these things in a different way. While I'd rather work together for a solution, by allowing these things to continue, the teachers are failing Elliott and the other student who are the main targets of this bully.
I'll not be so nice this time around.