We're now midway through Christmas break and time seems to have flown by. Things started out kinda crazy today cause the boys were all over the place. We're transitioning the boys ADHD care to their primary pediatrician but there's a gap where they will be without their meds.
I've put a request in with their previous provider to see if we can get a refill to cover the gap but Adderall is pretty controlled and I'm not sure if they will.
I let Lizze sleep in until lunch time because she really needs the rest right now and the boys and I just sorta hung out all morning.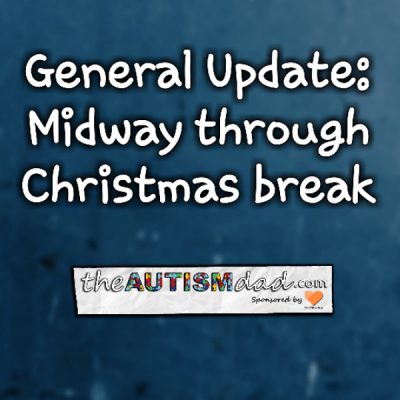 One of my next Vivint related entries will be discussing how the Amazon Echo can integrate with the Vivint Smart Home System. We received an Amazon Echo last week and the boys have a blast asking her questions and playing games. 
I have to admit that I've been bitten by the home automation bug and as time and finances permit, I'll be slowing increasing the automation within our home.
The big thing I want to do is automate the lights in everyone's bedrooms. I want to be able to just say "Alexa, shutoff the upstairs lights off" because I'm constantly chasing after the kids to turn their lights off.  Being able to schedule shut-offs or turn them all off from anywhere in the house will save time, energy and money.
The other thing is that Lizze and I don't have a light switch on our room and I can add a hue bulb to our ceiling fan and Alexa can turn it in or off. There are also wireless switches I can install, so we have a physical light switch. That only runs about $30.00 and would be far cheap and less invasive than trying to run a standard light switch in our room.
Anyway, it's been a pretty good day.
Gavin's talking a lot but that's pretty much the status quo for right now.
Lizze is doing better as well, at least from what I can see but she's still really tired.  I'm personally feeling pretty good myself and will be hopping on the treadmill in a little bit.
It's really interesting how my day can go from one extreme to the other. We live minute to minute sometimes and when days like today come along, they are truly appreciated… ☺