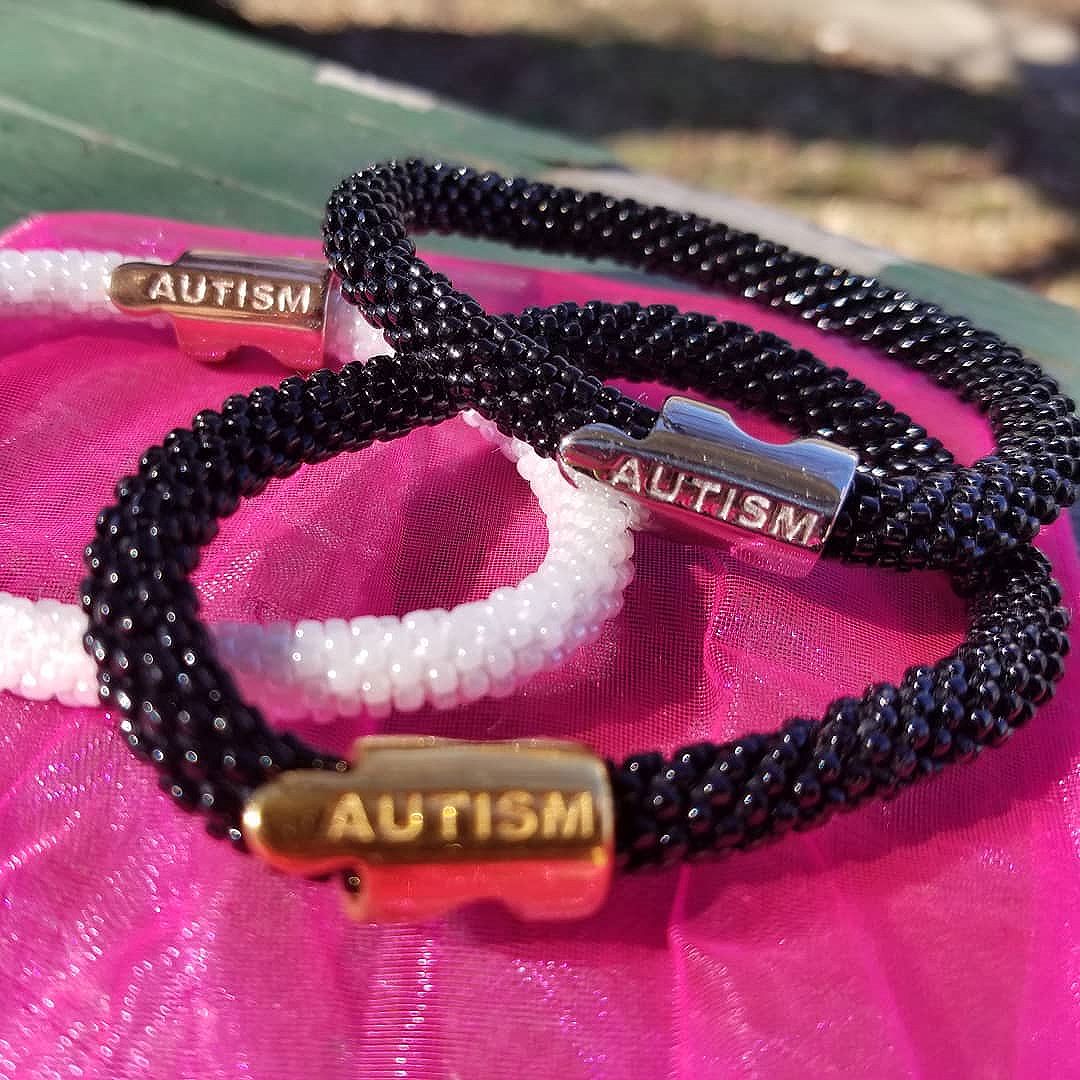 Received these the other day from Sashkaco, just in time for Awareness month. Some of these will be donated to the my kids school to help raise funds for the students. This is a school for kids with Autism and the funds raised at the next family night will go to a special event for the kids at the end of the year. These kids work so hard and they deserve to just be kids for a little while.
These are amazingly handcrafted and by skilled artisans in the Kathmandu Valley of Nepal. Each purchase helps to empower these women to rise above poverty through fair trade.


The bracelets are absolutely gorgeous and I have absolutely no idea how they build these because I can't find a single seam. They stretch and roll over your wrist, in a one size fits all approach. Each bracelet costs about $30 and that comes with a lifetime warranty.
There are a seemingly endless amount of colors to chose from and many that represent a special cause, like Autism Awareness.
I'm loving these bracelets and plan to actually purchase a few representing different causes in the near future. I wanted to publicly thank Sashkaco for their kindness in helping my efforts to not only raise awareness but also doing so on a local level where we can affect actually change.. ☺
Thank you Sashkaco