Yesterday was a complete disaster but still managed to have some high points and things I'm grateful for.
The day began like any other, with appointments to be at.
This time it was the oral surgeon for Lizze. She needed to have two teeth pulled and this was simply supposed to be a consult, before scheduling the surgery. Lizze wanted to be sedated for the procedure and that needed to be scheduled.

The address on the paperwork reflected an address about forty minutes away.
We dropped the boys off at their Grandparents and hauled ass through rush hour traffic, making it there quite early.
When our appointment time rolled around and the office was still closed, we figured something was wrong. Turns out there are two locations, one is about fifteen minutes from our house and the other is about forty minutes away, as I said previously.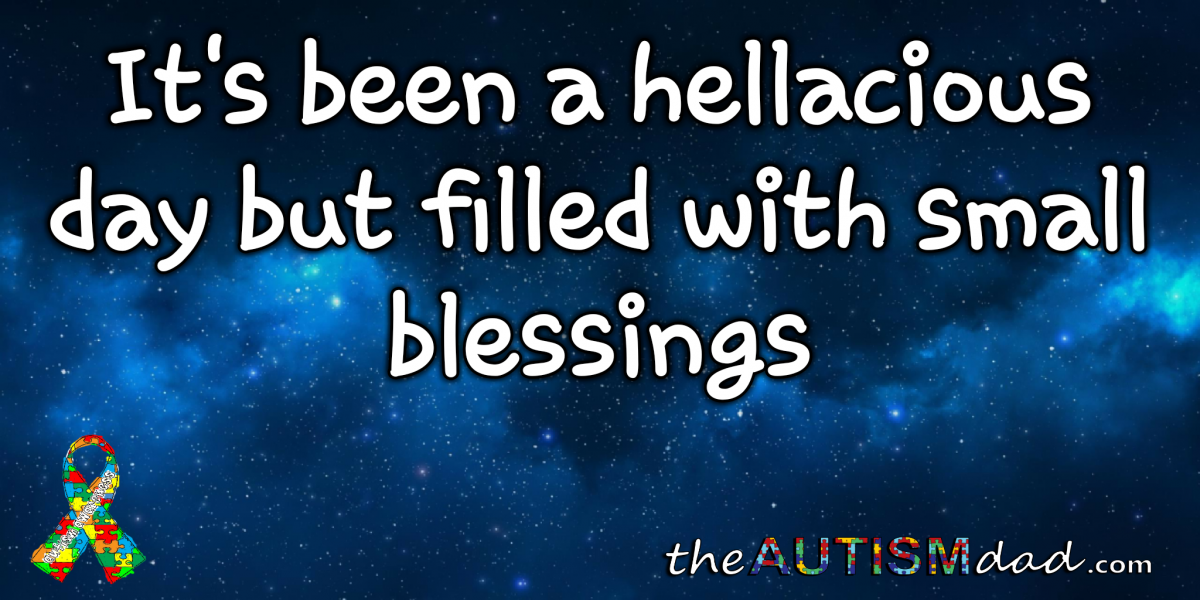 Unfortunately, they sent us the wrong paperwork and the office we were sent to, isn't even open on Wednesdays.
There was also a mix-up with the time as well. We thought it was at 9AM but it was at 9:30AM. This proved to be a blessing in disguise because it allowed us to haul ass once again, only this time to the correct office location.
When we arrived, we were right on time, another little blessing.
What was supposed to be a consult, quickly turned into a let's get those problem teeth out today. This meant no sedation and instead opting for a local.
The reason she wanted sedated was because the last time she had a tooth pulled at the dentist, it was a disastrous, painful and traumatizing event that lasted over four hours.
Wanting to be knocked out is completely understandable.
The oral surgeon assured her that there's a world of difference between having this done at the dentist and having this done by an oral surgeon.
Lizze felt comfortable with his approach and cautiously agreed to the surgery later that day, as scared as she was, this was also a blessing because it meant she would find relief sooner.
We were supposed to come back at 3pm, so we needed to go collect the kids and head home to begin our roughly five hour wait to return for the surgery.
No sooner did we arrive back in Canton to pick up the kids, the oral surgeon called because his 10AM no showed and he wanted Lizze to come back right away.
This threw a wrench into our plans and it also meant that the boys would have to come along for the journey. We would of course, be waiting in the parking lot because that was best.
We retrieved the kids and headed back.
As much as this threw us, it was another little blessing because it meant that Lizze didn't have to sit around, stressing out for the next five hours.
The procedure didn't take that long and while it was painful due to a tooth that had three roots, she's so relieved to have it done. She's a big fan of the new doctor, and it's helped to undo a little of the emotional damage from the previous traumatic experience.
When we got home, I went to go pick up Lizze's pain meds and realized I forgot my wallet. I had to turn around and retrieve it before returning pick up both her and Gavin's meds.
Gavin had his bloodwork done for his Clozapine refill and we were once again having some issues with the refill process.
This time the problem was that he was physically out of refills and the pharmacy hadn't been able to obtain more.
I had to drop off Lizze's meds and head out again on a quest to obtain a new Clozapine script for Gavin. I tried emailing and calling the doctors office but ended up heading there myself because this needed done ASAP. No sooner do I arrive, I get a call that it's been called in and all is well.
It was a lot of back and forth. There were tons of constantly evolving plans but everything worked out in the end. ☺