The boys have become very fond of baking and they are wanting to do so every single day. It's a bit much and while I'm excited they are trying new things, I think I've created little baking monsters. 😂
Yesterday, Emmett decided he wanted to bake brownies and that he wanted them to be chewy. When he was done, he brings me a plate with a huge slab of brownie on it.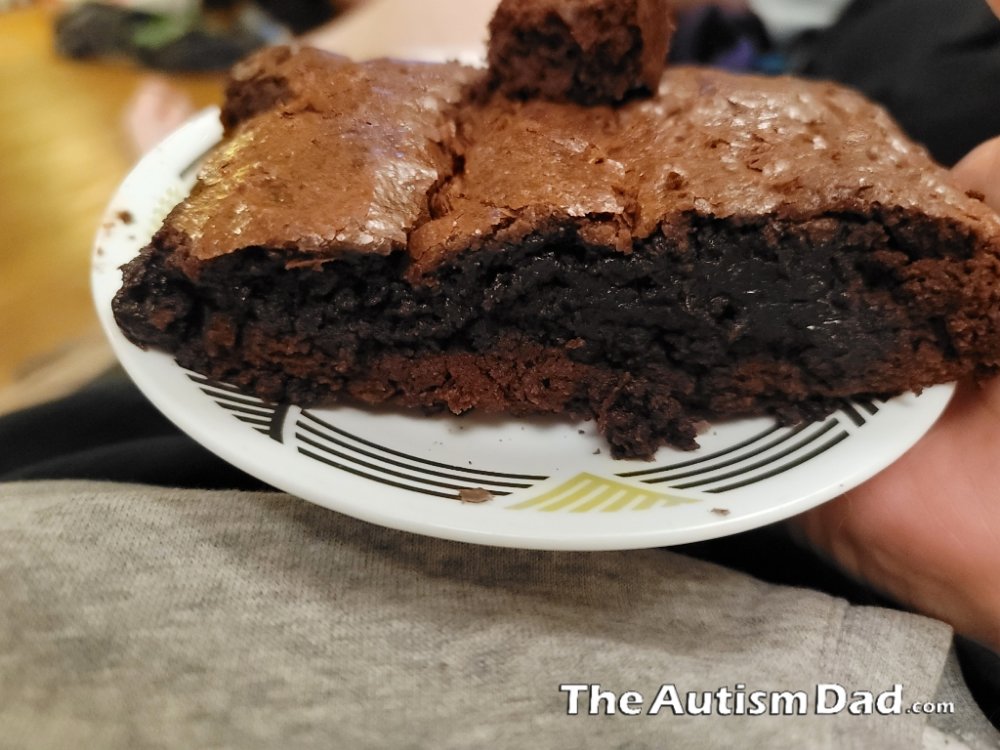 There was a time when I would have pounded that brownie down but not anymore. I ate about a quarter of it and thought I was gonna die. It was delicious but so heavy and I don't really eat that much anymore.

That said, I'm so proud of the boys but we need to limit this a bit. It's not healthy and I'm trying to better balance everyone's diet. This isn't going to help with that.
What I'd really like to do is expand on their fascination with cooking in general. There's a ton of healthy things we can cook in the pressure cooker. I'm hoping that I can expand their menus a bit and encourage healthier choices. I'd love to see the try new foods that they've helped to prepare.
It's a work in progress. For now, if we bake once or twice a week, I don't think it's the end of the world.