I went on a walk this afternoon and it really helped me to work through some things. There's many reasons I love these afternoon walks but the company is one of the best parts about it.
Today's walk really helped me to gain some much needed perspective. We were talking about ways of helping Gavin find greater levels of independence and part of that conversation centered on guardianship. Without going into detail, I've had some emotional roadblocks in regards to pursuing guardianship. The legal arrangements I've currently made are working well. That said, guardianship has always been on the table and it's something that has recently come up again.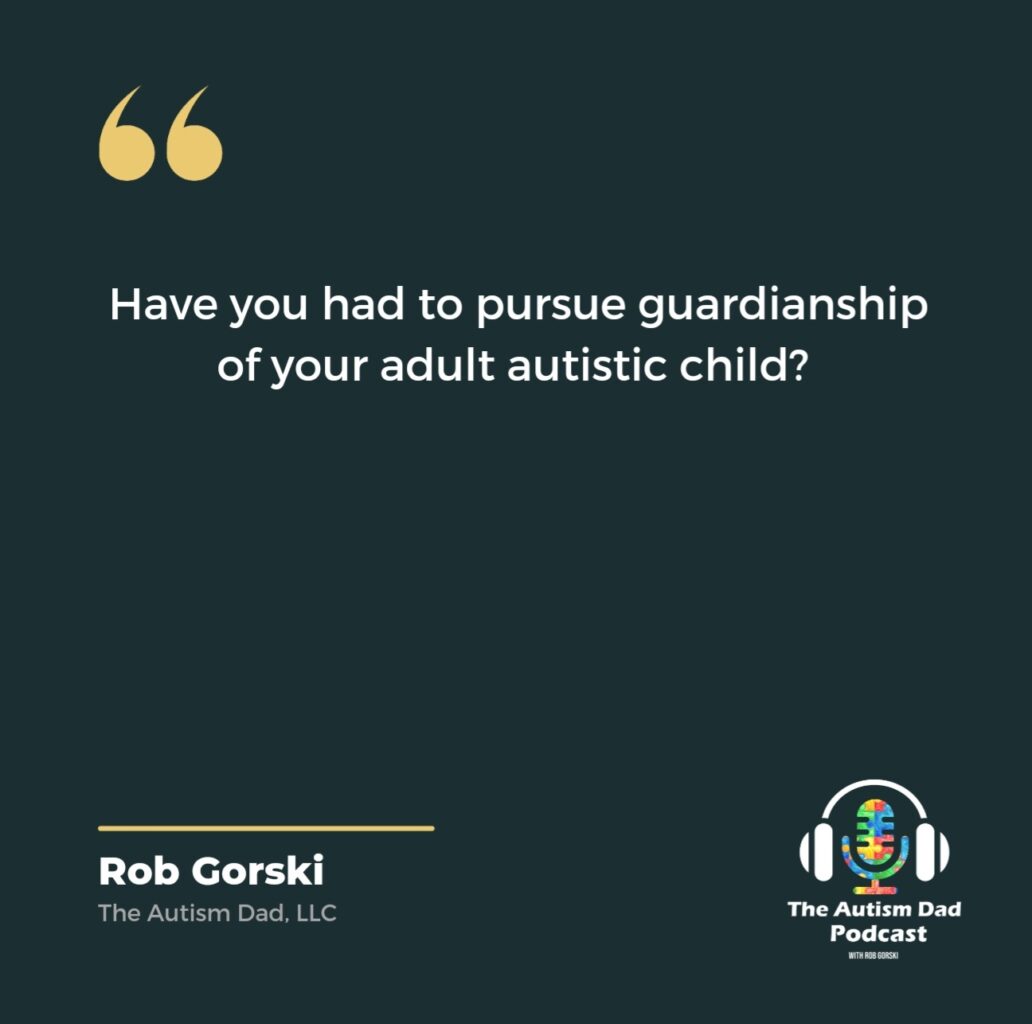 I'm an emotional person and there are some very real emotional hurdles in regards to pursuing guardianship.

The conversation I had this afternoon gave me some perspective and helped me to look at this situation in a different light. I'm so grateful for that because it's not easily accomplished. I feel I'm an open minded person but I can also be tunnel visioned at times. Not just anyone can actually challenge my way of thinking and help me to recognize where my thought process is misfiring, for lack of a better word.
Today was one such conversation and I'm so grateful to have been able to spend that time.
As a result, I have decided that guardianship is once again a potential option and I'm going to seek legal advice again. I really need to know the facts and better understand the process, before I can make a responsible decision. I was too caught up in the emotions that I couldn't get passed them.
As part of learning all I can about guardianship, I wanted to ask all the parents out there what their experience has been? I'm not talking about the legal side of it necessarily, but rather the human side of it, if that makes sense.
I recorded this and I'm hoping to start a conversation about guardianship because so many parents, including myself, can benefit from it.