It's been a really good day. We started out rough and Emmett was sent home from school sick but we totally bounced back.
I was able to get in a good workout and a couple miles at the track. It's really cold but I sorta like the cold. I'd rather it be cold than hot. I really enjoy walking at the park, regardless of the weather. It helps me stay centered and I need that in my life.
I shot the picture while walking the track today. I was lost in thought and I realized that the path I was on reminded me of my life. I turn around and I can see all the footprints, from all the places I've been. Looking ahead is like a clean slate. My journey is what I make of it and this picture kinda symbolizes that nicely for me.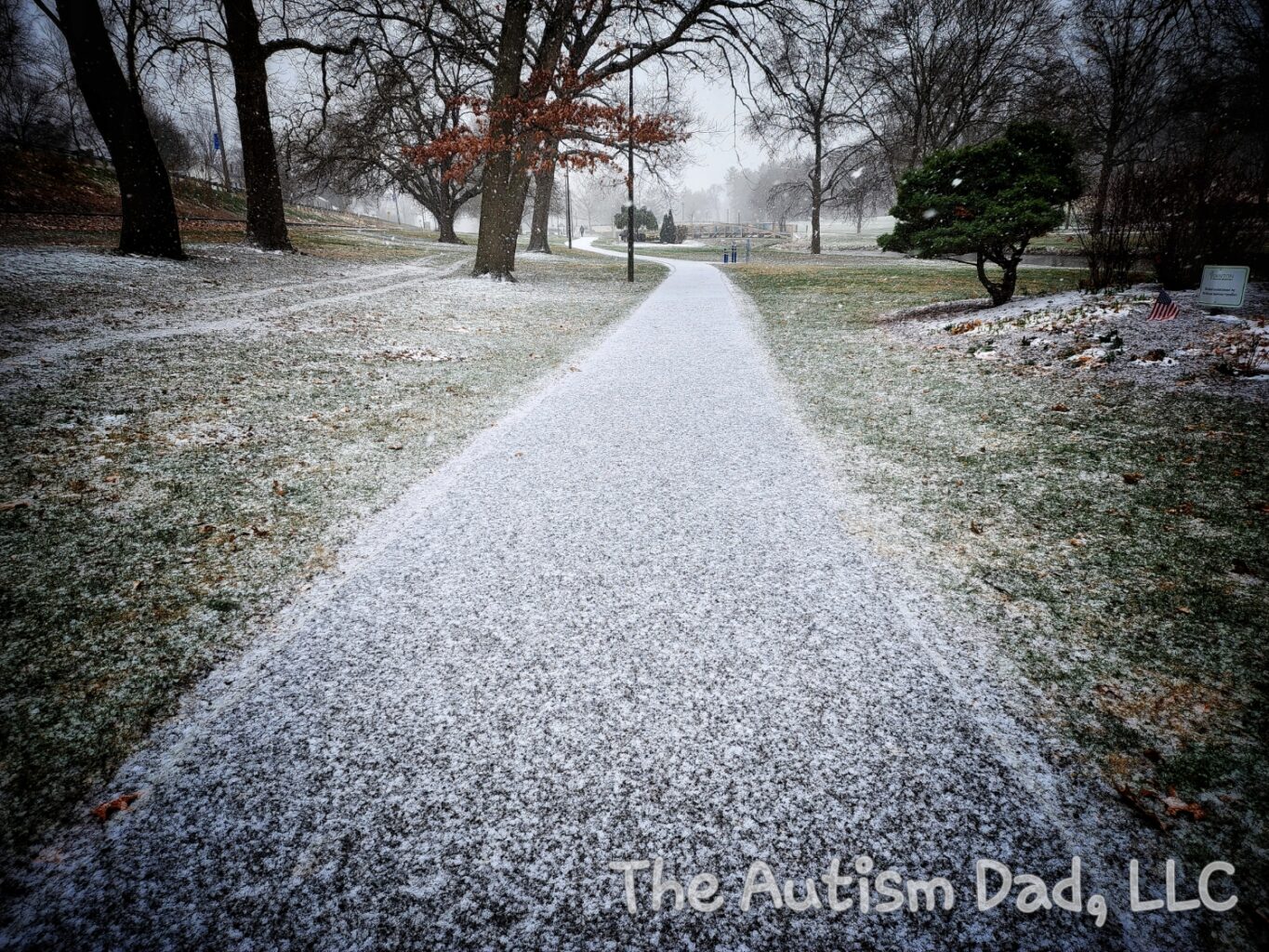 Anyway, I got a good bit of work done and I feel accomplished. It's been getting busy and I'm becoming much more selective about the projects I take on. I've never really been in a place where I felt I could turn opportunities down if they didn't quite mesh with the mission but I'm able to do that now.
Today is one of those days where I'm going to bed feeling so incredibly blessed. I get to work from home, doing something I'm passionate about, growing a business I believe in, all while building a better future for my family. I got to spend time with the people I love most in the world and be accepted for who I am. I'm truly a lucky man.
I guess I'm just feeling grateful. My life has changed in so many ways and the last 10 months have been among the best I can remember. I've grown into a better person and my kids have really grown into their own.
I'm going to bed tonight feeling good and ready to take on tomorrow. I share this because I know how difficult this parenting journey can be and I want to show you that it does get better. Life can take some unexpected turns and leave you feeling lost but just keep moving forward and you'll find your way, or maybe the way will find you.