A couple months ago, I received a Thermo Smart Thermometer from Nokia. The idea was to put it through the ringer and see how it works. Our case is a bit unusual because Emmett, our youngest, has a rare fever disorder.
Tracking his temperature throughout the day has been a nightmare.
When the Thermo arrived, I was really excited because I'm a techie, but mostly I was desperately hoping that it would make life a bit easier. You don't realize how complicated something as simple as tracking fevers can be when you have to do several times a day, every single day.

[foogallery id="64700″]
You can see in the above gallery, the Thermo is a relatively small device that fits very comfortably in your hand. There's only one button on the entire device, which makes it extremely simple to use, with almost no learning curve.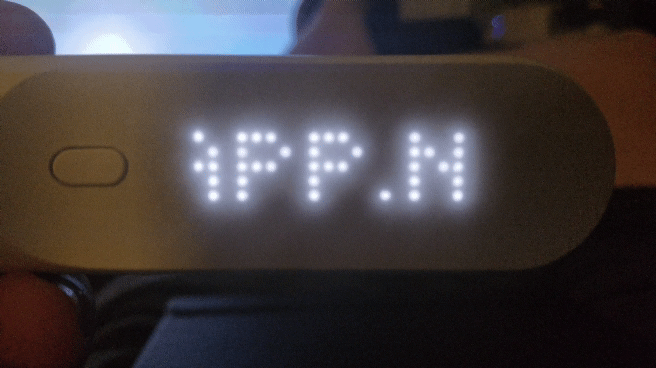 Emmett wanted to demonstrate how simple it is to use, and give his own little review. Frankly, his opinion is important because this is a part of his daily life, and if anyone's in a place to have an opinion, it's him. ☺
Please note, that the Thermo has 16 sensors and takes 4,000 measurements. Emmett sorta mixed the numbers up in the video. Also, the green light indicates no fever. 
As Emmett demonstrated above, the Thermo is extremely simple to use.
All you do is push the button, move the Thermo right, from the center of the forehead, stopping at the hair line. You don't even have to physically make contact with the skin. The Thermo can accurately take measurements up to .5 inches above the skin.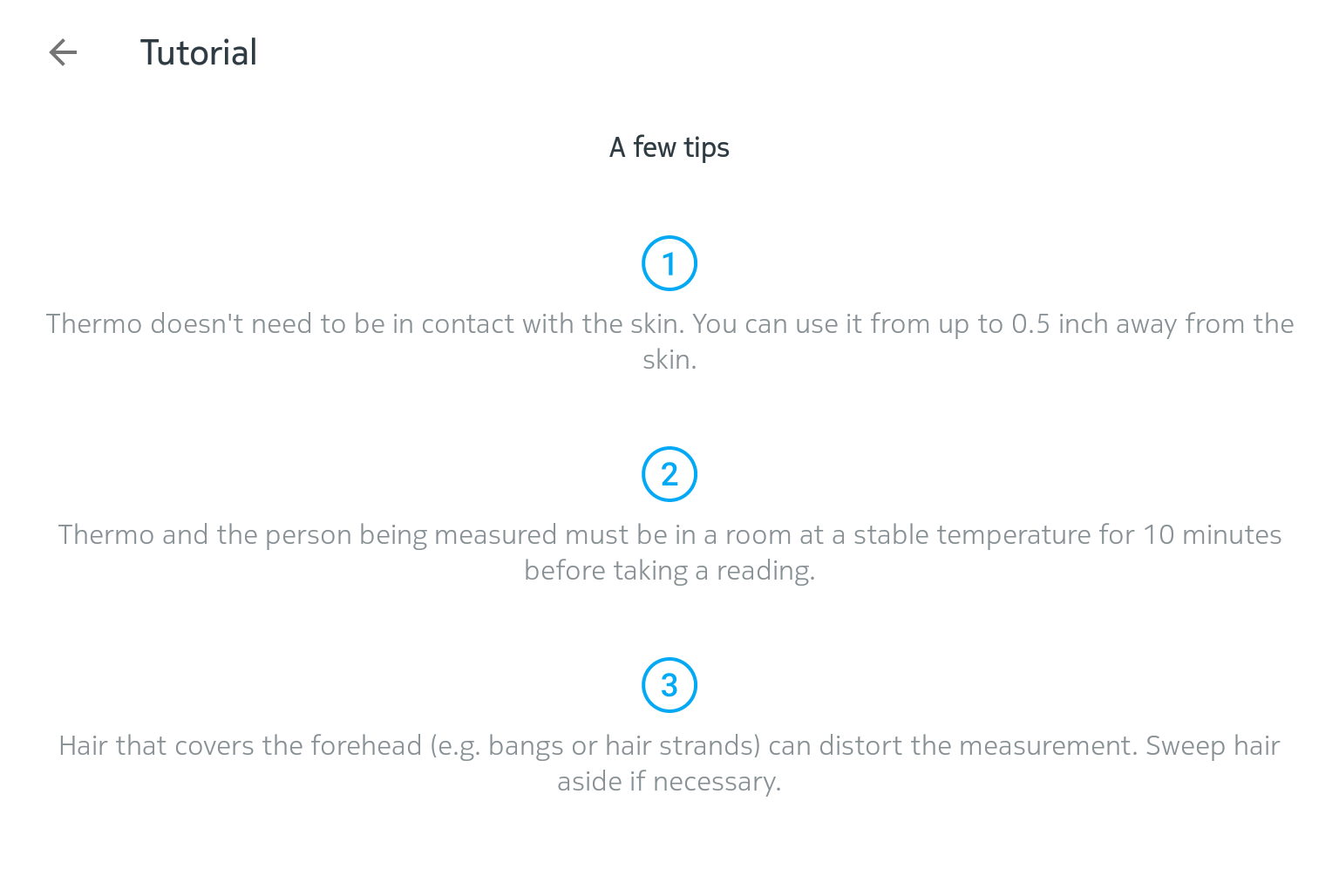 I've found the Thermo to be very accurate and consistent. It's been frustrating over the years trying to find a thermometer that will take accurate temperatures on a consistent basis. I literally have a box of digital thermometers that I've purchased from Amazon, in order to find a better solution for us. Nothing has ever truly met our needs.
We've been very impressed with the Thermo so far.
Once the Thermo vibrates and completes the measurement, you select the profile to send the data to and press the button. A green light indicates no fever.
You can connect the Thermo via wifi or Bluetooth, whichever works best for you. I prefer the wifi setup because it seems to allow for a better connection, anywhere in the house. The data from each measurement is wirelessly transferred to your mobile device.
Once transferred to your device, you can view all the information in the Thermo app.
As you can see in the above video, how nicely the temperatures are organized by time and date. You are able to add comments, photos or information related to medications for each temperature taken.
Thermo has proven to be an amazing and indispensable tool for managing Emmett's fever disorder.
In order to track his fever cycles, we are constantly taking his temperature to help predict when a flare is coming. It was difficult to keep track of all these temperatures in an orderly, efficient manner before Thermo. Since using Thermo, we simply take his temperature and that's it. Emmett will even take his own temperature and I'll get an alert on my phone or tablet letting me know.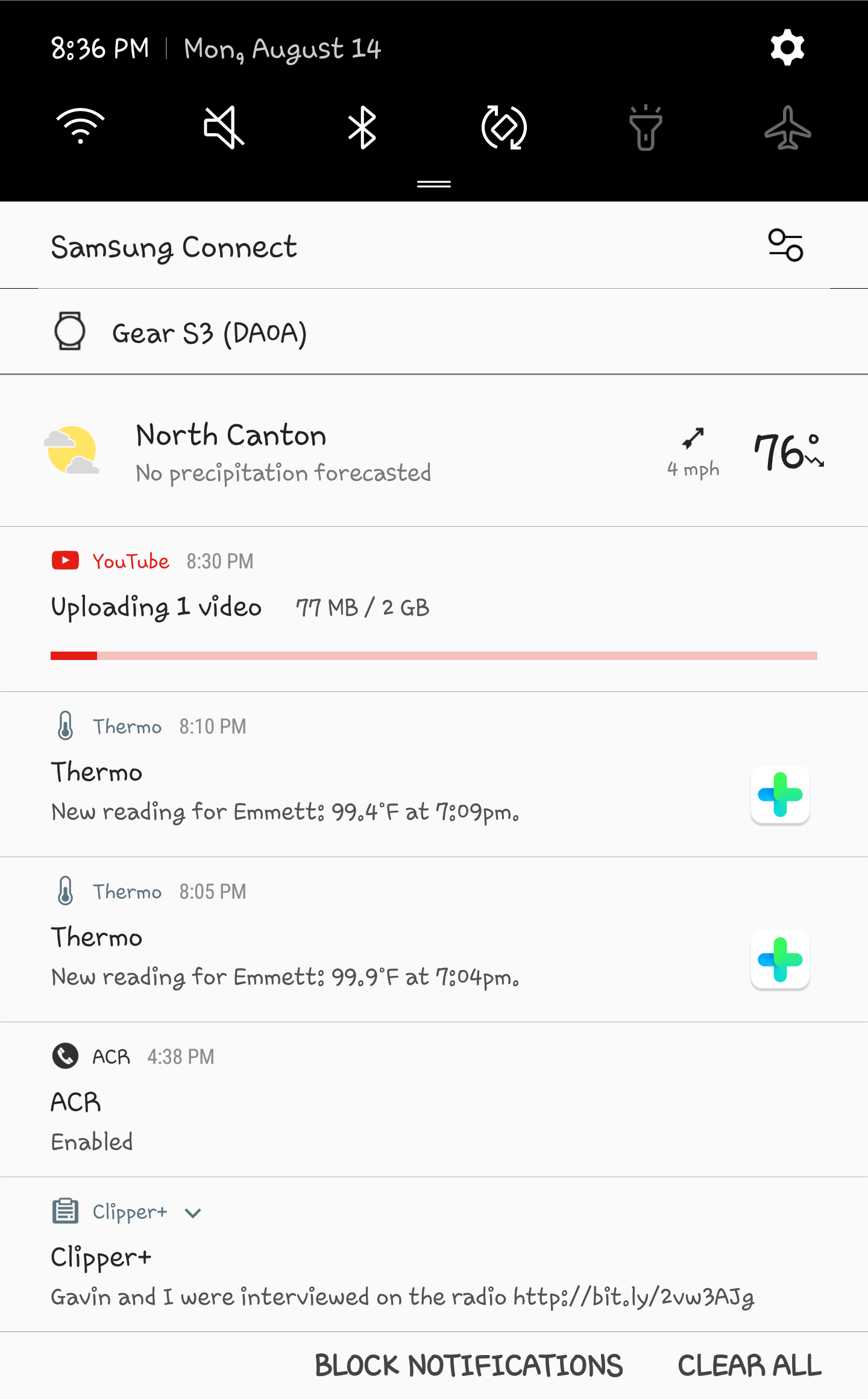 I can't recommend this thermometer enough. After using it for about a month, I can't imagine going back to our old thermometer.
Even if you're not tracking fevers like we are, it works great and should meet the needs of just about any family.
You can check out the Thermo on Nokia's website by clicking here.