With the new year upon us, I'm trying to start if off on the right foot. There are many habits that the boys and I got into while we were living alone for the better part of two years. When Lizze moved back home this past June, the focus was more on reintegration and less on correcting our routine.
I'm very focused on correcting some of these things now, so we can move forward in a more productive way.
Everyone in our house has physical and/or emotional limitations. These limits are very real but we still have to find a way to function in a way that maintains a certain standard and quality of life.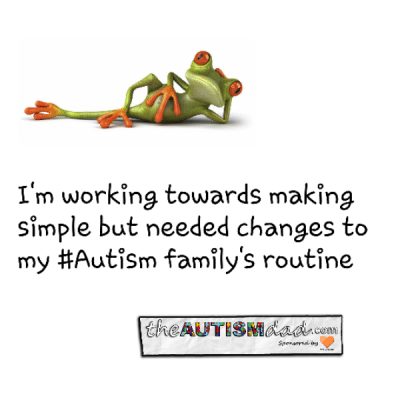 My expectations are not high. I simply want to work on people cleaning up after themselves because if they did that, it would make a big difference. I also want to focus on improving everyone's diet and trying to find new things that I can add to the boys very limited menu of food they will eat. 
Continued on page 2