This post is sponsored by Rowkin. They were generous enough to send over a Bit Charge Stereo to unbox, review and help generate some Autism Awareness. The opinions in my review are my own and were no way influenced by anyone or anything other than my experience with the product.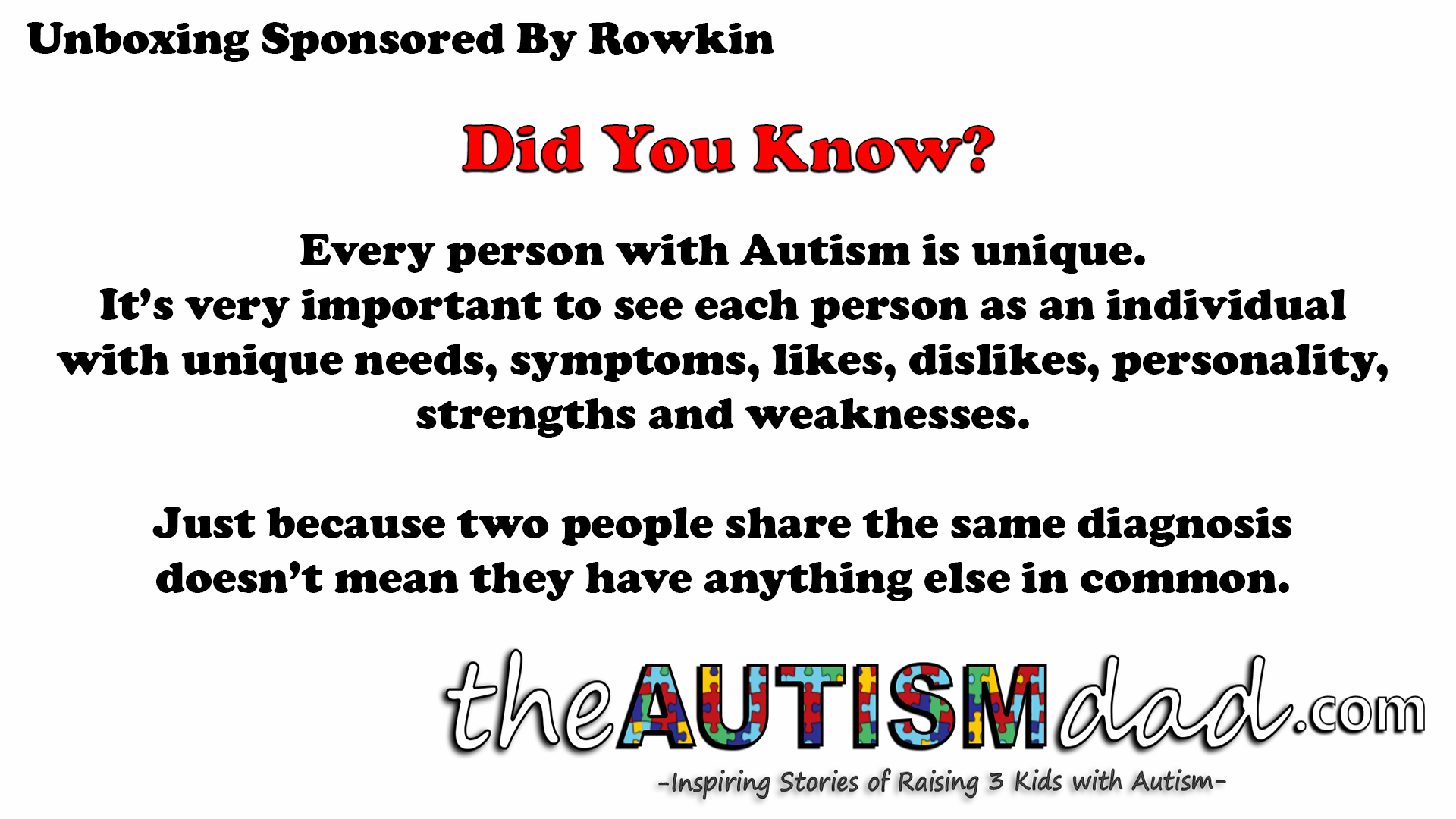 The Unboxing
The Full Review
A couple weeks ago, Rowkin, maker of the world's smallest, truly wireless earbuds, sent me over a Bit Charge Stereo to unbox.

Having unboxed some really expensive truly wireless earbuds already, I would be lying if I told you I wasn't skeptical of the Rowkin Bit Charge Stereo. After all, they're in many cases, less than half the price of more well-known brands and I've always been of the opinion that you get what you pay for.
Despite my skepticism, I went into this review with an open mind.
First things first, there is no companion app for these earbuds. I thought that was a bit strange at first but honestly, it really doesn't make a difference. They pair quite easily directly via your devices bluetooth settings. Some might be out off by this but I often find having to use a companion app kind of a pain.
I've been using these earbuds every day for the last few weeks and the first thing I noticed was their size. These things are tiny and I mean really tiny.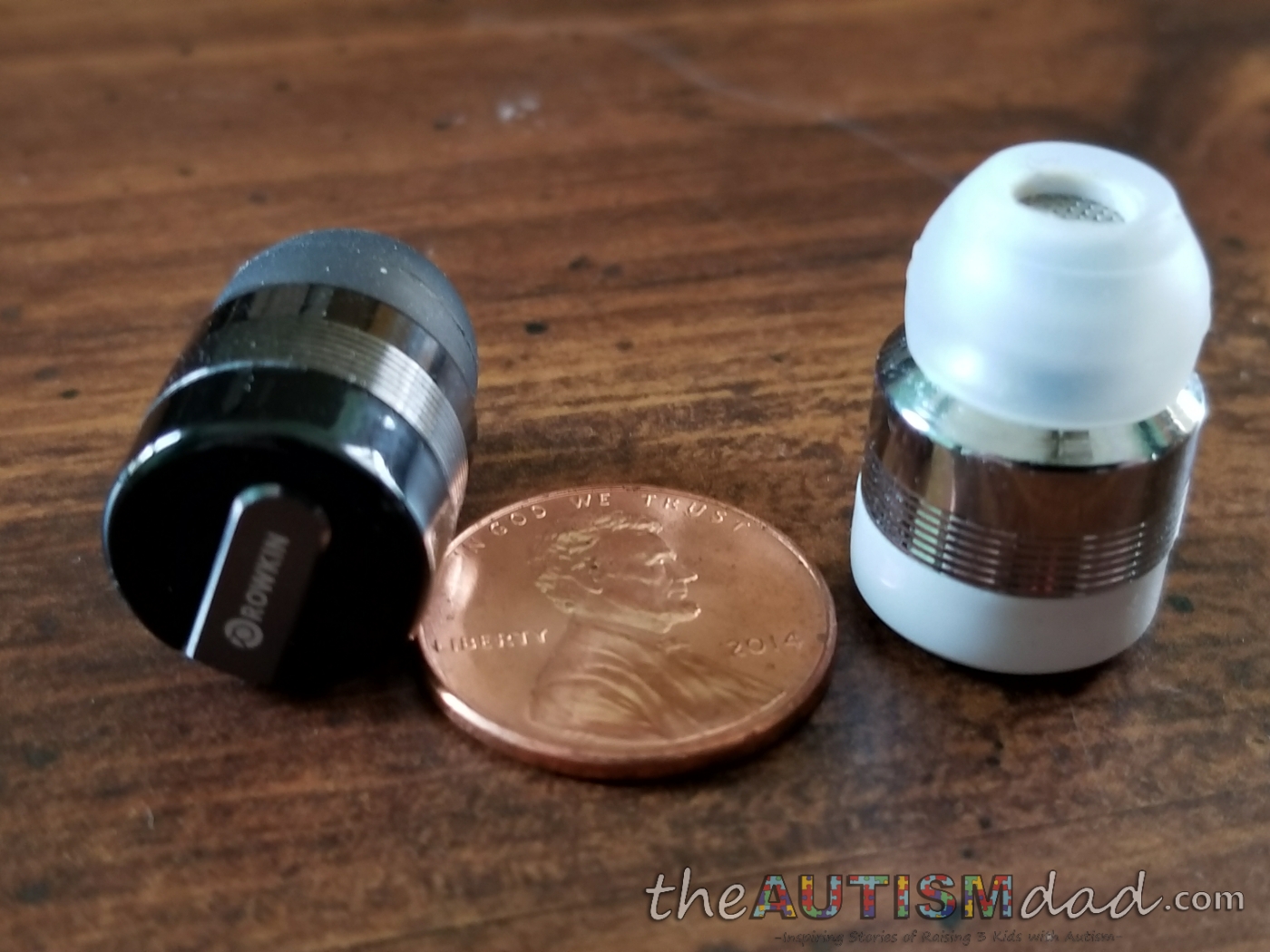 I'm typically a fan of tech in its smallest form factor, with the obvious exception of my smartphones. In that case, the bigger the better. ☺
The build quality is very, very impressive and I'm super picky about things like this. The Bit Charge Stereo earbuds are constructed of metal and they have a certain weight to them that screams quality. I should add that the weight in no way impacts the comfort or stability of these buds when they are snuggling your ear.
On the topic of comfort, I found them to be very comfortable. They went in easily and stayed in place. In fact, I even forgot I was wearing them at times. I never felt like my ears needed a break from them and that's a positive thing because I've run into problems with other brands and models in previous trials.
The thing to remember about comfort is that it's very subjective. That means what's comfortable for me, might not be comfortable for you. That being said, there are three pairs of earbud tips, in different sizes and chances are, one will be a great fit for you.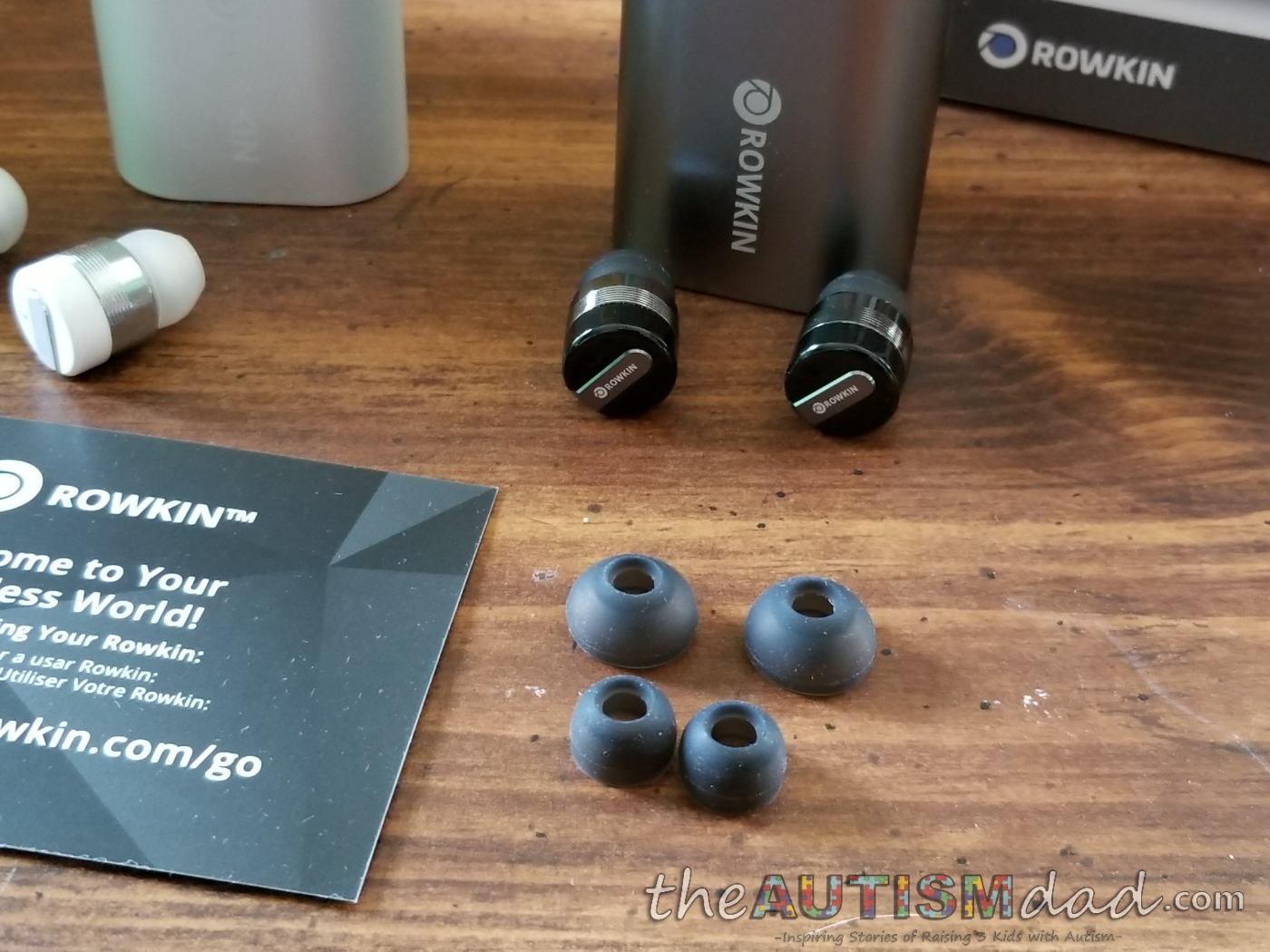 It doesn't matter how comfortable earbuds are if the sound sucks. Frankly, I was concerned about what the sound quality was like. After all, they are super tiny and significantly less expensive than all the earbuds I've tested.
I think this is where I was the most surprised. The sound didn't suck. In fact, it was pretty damn good. I'm not an audiophile by any means but I hate when earbuds sound tinny and unbalanced. Having used the latest earbuds from Bose, Sony, and Jabra, I've some experience in this department.
Let's be honest and upfront. There isn't anything that outdoes Bose in terms of sound quality. That's a given but you also pay a much higher price for that quality as well.
When I first began using the Bit Charge Stereo, I had just come off of using the Bose Sound Sport Wireless Earbuds and I admit I was spoiled by the sound quality. However, when I popped the Bits in my ears and played Carry on Wayward Son by Kansas, I was totally impressed.
[foogallery id="67804″]
I actually pulled the earbuds out and looked at them in surprise, because they are so much smaller than every other truly wireless earbuds, currently on the market.
For my taste, there was a really good balance of highs and lows, with plenty of bass. Vocals were crystal clear and there was never any distortion, even at maximum volume levels. Color me totally impressed. Again, they aren't on par with Bose but they sound pretty damn good anyway. I have zero complaints about the sound quality.
Even using them for calls works pretty well. I didn't have anyone complain about the call quality. The earbuds can be used as a single earbud as well. Some might prefer that for calls.
When you're done, you simply pop back into their convenient carrying case. They magnetically snap into place and the metal case is very well built and doubles as a charger for both your Bits and your favorite mobile device as well.
Speaking of battery life, I get about 2 hours or so of straight music streaming and about 3 hours of talk time. Both of those are on par with what Rowkin advertises. This is one sacrifice you make when using something so small. The battery size has to shrink as well. The charging case holds about 4 charges I believe and that will keep you going.
Literally the only frustrating thing I found with these earbuds was that they are identical. They also aren't labeled left or right, so if you don't keep track, you'll find yourself having to take them out and swap them around. As soon as you turn them on, they announce what channel they are. If you're not careful, you'll hear left channel in your right ear and right channel in your left ear. It's not a big deal cause you just have to swap them around, but it does get annoying.
My workaround for this was to always put them into the case with the Rowkin side of the case facing towards me. That way, the left channel was in the left side and the right is in the right. I don't even have to think about it anymore.
In closing, the Bit Charge Stereo earbuds are really well built, comfortable and come with a charging case that also doubles as a portable battery for your mobile devices as well. The sound quality is amazing, especially when you consider their size. Lastly, they are super affordable. At $129.99, they are significantly less every other set of earbuds I've tested. In some cases, they're well over a $100.00 cheaper. You can do almost with $100.00. You could almost purchase a second set for someone else, I mean it's almost Christmas. ☺
You can purchase your own set of Bit Charge Stereo earbuds directly from Rowkin by visiting their site. They have several other models as well so it's worth a look. I don't get paid anything if you decide to purchase something.
Here are some of the tech specs for all the nerds out there:
Audio
Frequency Response: 20Hz-20kHz
Bluetooth Version:4.1
Bluetooth Profiles:
HFP, HSP, AVRCP, A2DP, and SPP
Audio Enhancements:
Noise Reduction and Echo Cancellation
Battery
Battery Type:
Rechargeable Lithium-ion Polymer Battery
Battery Input:
Earbud: 5V / 35mA
Portable Charging Case: 5V / 1A
Battery Output (Portable Charge Case):
To Earbud: 5V / 200mA
USB Outbut: 5V / 1A
Battery Capacity:
Earbud: 55mAh
Portable Charging Case: 2100mAhBattery Type:
Rechargeable Lithium-ion Polymer Battery
Battery Input:
Earbud: 5V / 35mA
Portable Charging Case: 5V / 1A
Battery Output (Portable Charge Case):
To Earbud: 5V / 200mA
USB Outbut: 5V / 1A
Battery Capacity:
Earbud: 55mAh
Portable Charging Case: 2100mAh
Usage
Standby Time (Power On): about 27 hours
Standby Time (Power Off): about 120 days
Music Time: up to 2 hours
Talk Time: up to 3 hours
Size and Weight
Dimensions:
Earbud: 0.55"(D) x 0.82"(L) (14x21mm)
Portable charging case: 3.58"(D) x 1.61" (L) x 0.93(H) (69.5x41x23.5mm)
Weight:
Earbud: 0.18 oz (5.2g)
Portable charging case: 2.93 oz (83g)