The last day or so, I've been feeling better. Tomorrow makes two full weeks since I took my last dose of Paxil. It's been a mixed bag of absolute misery and somewhat survivable.
Yesterday I was doing really well and thought I was finally at the tail end of this shit but I was wrong.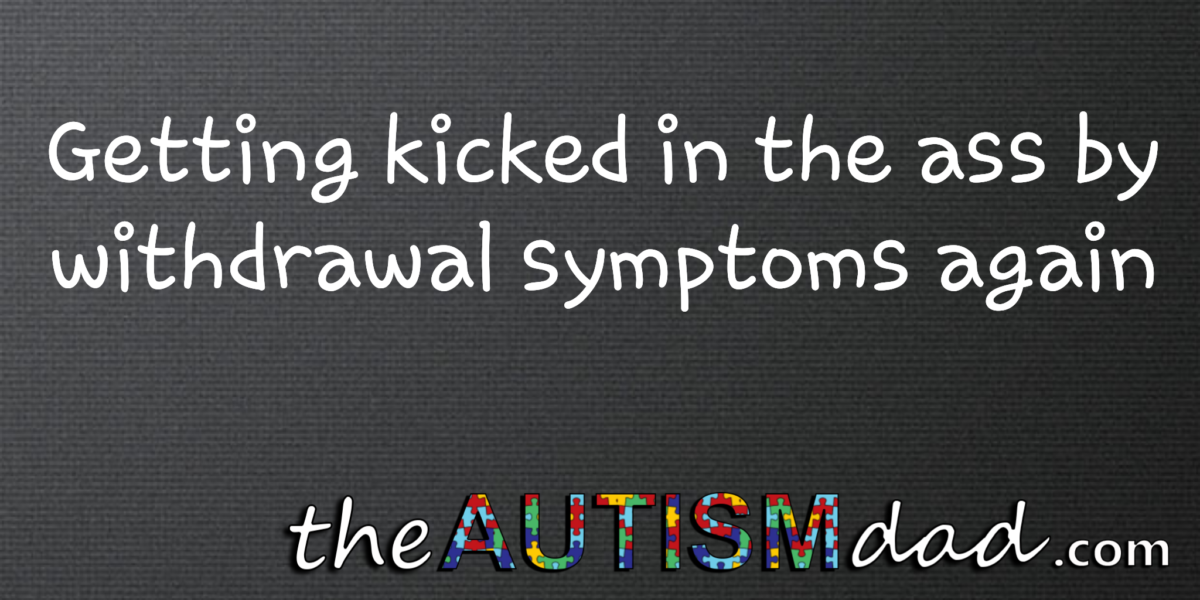 I've been struggling with emotions today and feeling nauseated. I don't want to eat anything or even think about eating anything.
I was supposed to see my doctor on Tuesday but that got bumped because Emmett needed to see his pediatrician. Like I said, I was feeling better and I thought I was past it.
With any luck, this is just a minor setback…