Remote learning is like a fucking emotional roller-coaster for everyone involved, but especially for our kiddos on the autism spectrum. We have had our ups and downs but today was a particularly challenging.
I stopped working today, which is hugely problematic, in order to help Emmett navigate his schoolwork. For some reason, he was completely overwhelmed by the tasks on the screen before him. There's a million reasons he's overwhelmed but I don't know what pushed him over the edge today.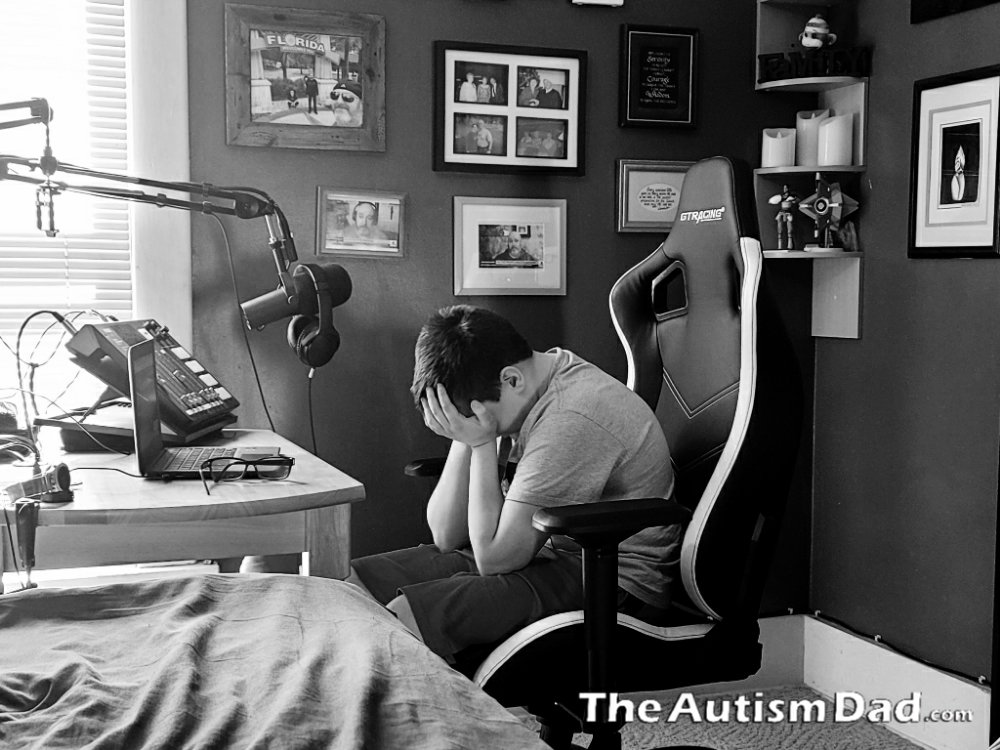 How many of you out there have seen similar with your own kids lately?

It's currently 3pm and I've been trying to help him work through his anxiety, frustration and whatever else he's feeling that I can't see on the surface, all day now.
Remote learning is a necessary evil because returning to school isn't safe. Full Stop.
I'm not expecting my kids to really learn much this school year because no one is going to get a quality education until we make it through COVID. That's not the fault of the teachers either. Teachers are doing everything they can to help our kids but the circumstances are very difficult to overcome, especially from behind the screen and with limited resources.
As important as education is for our kids, we really need to prioritize their mental health and wellness. COVID is taking a huge toll on our kids, autistic or not.
My goal is to continue helping my kids meet their educational goals via remote learning. But, I also need to place their emotional wellbeing at the forefront of everything I do, and that includes their education as well.
We need to have a serious conversation about helping our kids survive the remote learning experience without it taking too much of a toll on the mental health. We need to talk about how to help them manage the stress, anxiety, frustration and fear they're trying to cope with. Our kids need us to tell them it's going to be okay and that struggling with school right now is not their fault.