I want to recognize that I accomplished one of my goals for 2020. I set out to record 40 episodes for season 3 of my podcast and improve upon season 2. Today I dropped episode 40 and I'm done until next year. It feels so good to have accomplished this, especially considering l the obstacles.
I've already got interviews booked for January and that's awesome.
It took a little longer to get this last one out cause it's been a rough weekend but I was only about 48 hours late. ☺

The kids have been on edge today. We're getting closer to Christmas and the anxiety is building, as is the anticipation. This is historically a challenging time in our house, even when everything else is going well.
Everyone's sleep is disrupted at the moment and I'm working to get that corrected but cooperation is lacking. Some of us insist that they're just a night owl and they don't need to change anything because it's perfectly healthy. I'll give you one guess and it's not Emmett or Gavin. It's incredibly frustrating and obviously a problem but I don't think I can reset his sleep cycle without him being in board with it. At the moment it's a power struggle.
I need to be creative here in order to make any progress.
Emmett has been having nightmares and ending up in my room in the middle of the night, glued to my left arm.
I thought I was good last night because I went to tuck him in and this is what I found.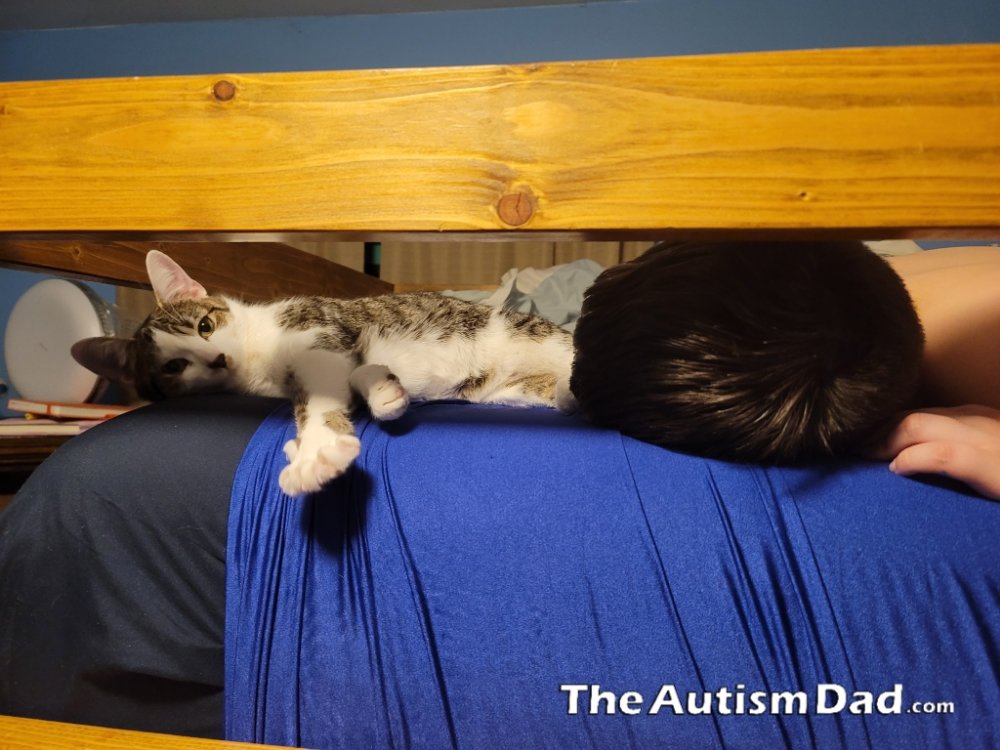 He fell asleep because I could even Okay Google the lights out. Harley was curled up next to him, just chilling.
Anyway, he ended up in my room at some point. I don't remember what time that was but it definitely disrupted my sleep. Zzz
Regardless, I'm going into this week with a positive attitude and I intend on making the best of everything that comes my way. I'm still struggling with depression but I'm holding my own and I'm grateful for that.
I totally got this.