If you've been following our journey, you know that Gavin has come such a long way. He's doing so well compared to where he was. However, I think it's important also to state that improvement doesn't mean perfection. There are still struggles, and they can be challenging to manage. Today was one of those days where I'm reminded of this.
Gavin told me he was going to shave this afternoon. It's hugely positive that he sometimes recognizes and prompts himself to do this without reminders. I'm proud of this little victory, and I told him that.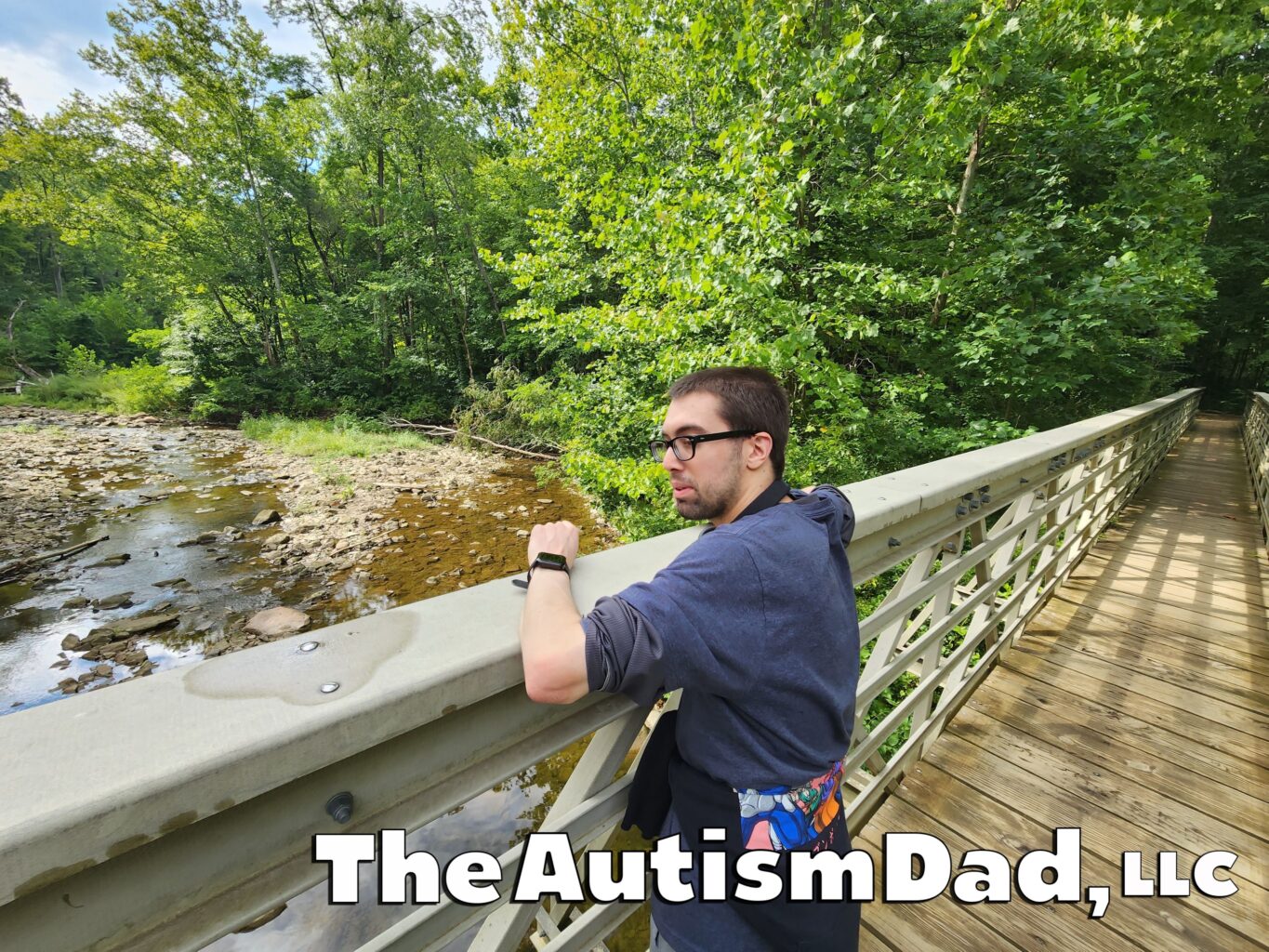 He ate lunch and then went to the bathroom to shave. Gavin shaves with an electric/rechargeable razor. He gets about 80% of the job done independently but still needs help to get what he misses. Not a big deal and we just keep practicing. It's a father-son thing, and I honestly don't mind it. 🙂

Today, however, Gavin's razor died before he could finish the job. Unfortunately, he also lost his charging cable, and when he realized that, he became distraught with himself. The idea that he lost another charging cable for his razor was too much for him, and he had a meltdown. It was relatively small, but nonetheless, he hit his bedroom door with his hands out of frustration. This is progress, and that can't be overstated.
Gavin does well with life until he becomes emotional. Emotions are very hard for him to manage and process. While he does much better as he's gotten older, emotionally charged situations are like his kryptonite.
I had to stop what I was doing to help calm him down today. This usually involves reframing the situation for him. In other words, I helped him to remember that everyone forgets or loses things sometimes. It happens to all of us, and that's okay. I have him focus on something positive, which helps him pull out of his emotional nosedive. I reminded him that he's allowed to be frustrated, but we don't hit things because of it. Managing this triggered reaction is difficult, but I feel it's essential. As he's moving forward with his push for independent living, he has to be careful. Helping him learn to manage his behaviors is vital.
I spend a decent amount of time helping him build the skills he needs to better manage these types of situations without resorting to aggression or violence.
Thankfully, these moments are not as often as they once were, but we still have some work to do. I think it's important to point out that progress does not require perfection. Focus on the victories and keep moving forward.
How's your child's journey toward independence going?