I've received many inquires about what will happen to this blog, now that my wife and I are back together.
That's a good question and I wanted to address that now.
Not much will actually change but there will be some new things I want to focus on. These new focuses are the result of what I've learned over the last 20 months.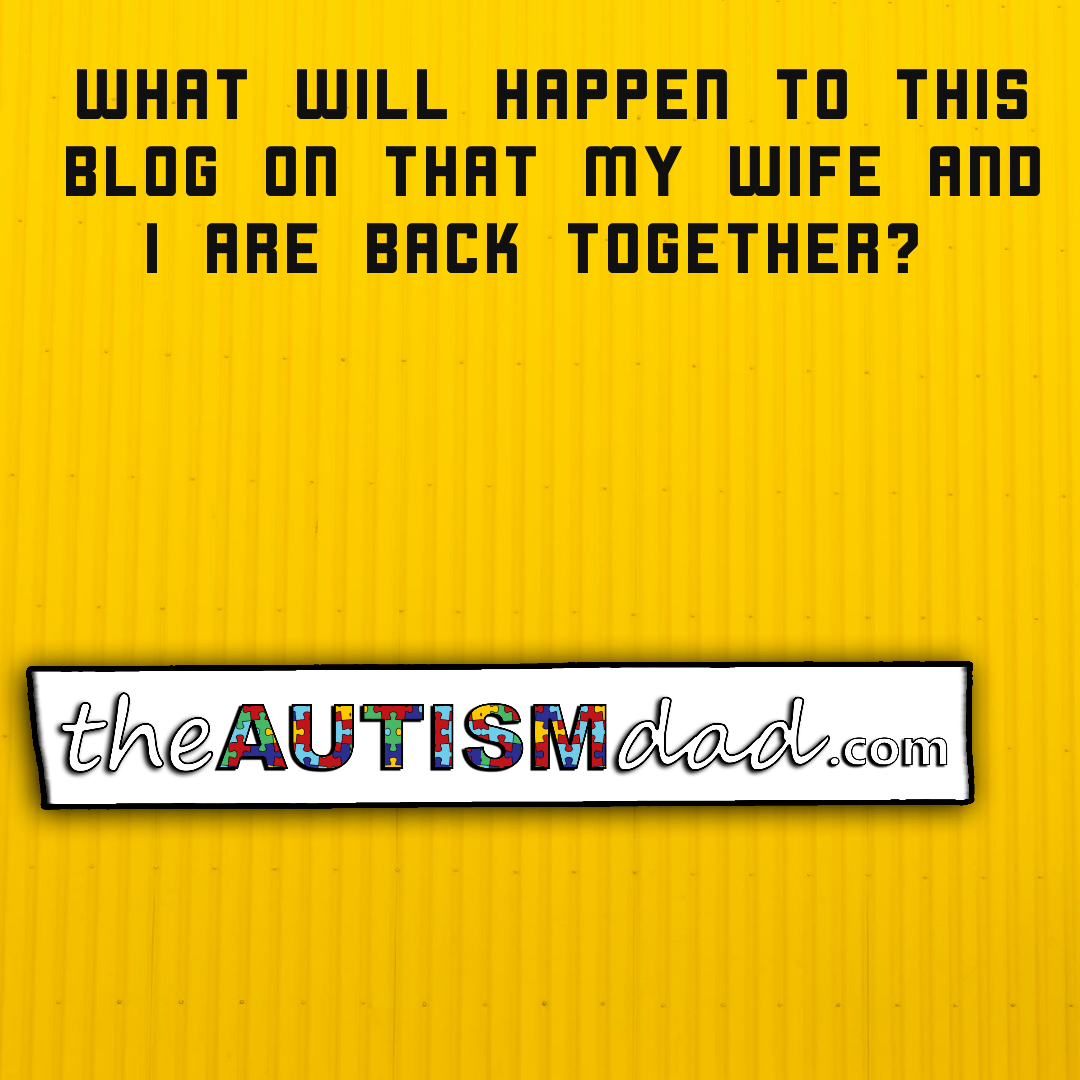 I'm no longer a single Dad, raising 3 kids with Autism but I'm still raising 3 kids with Autism and so this will still be a huge part of this blog.
I have no plans of channeling Lost and Tired because I feel I've moved passed that but I may try to get that blog back online for purposes of backstory.
One of the biggest things I want to focus on now is the importance of making time for myself, Lizze and our marriage.
While we've never really had martial problems persay, it's become clear over the last 20 months that we had become so focused on the kids that we didn't take the time to really focus on us. 
It's not something either one of us were aware of at the time but as communication got better between us after the split, we came to realize that even though this wasn't a major part of the separation, it's something we do not want happening this time around.
We are taking steps to make sure that life never gets in the way because the better our marriage, the better job we can do as parents.
This is really something that many Autism families struggle with because we feel guilty if we spend anything on ourselves, be it time or money.
It's so important that we take the time to care for ourselves and our relationships because taking care of ourselves means we're in a better place to be there for our kids and strong relationships can translate into strong support systems.
Anyway, this is one of the things I'm going to be focusing on as we move forward. I hope to continue helping, inspiring and creating dialog, long into the future.. ☺