Emmett will be returning to school in the morning because it's Monday. Normally I wouldn't be worried but this will be the first day that Emmett will be back in school with the kid who stabbed him.
I feel that it would be irresponsible of me as a parent, to simply let him walk into the building without talking to the school first. I need to find out what's being done to ensure this kid isn't going to hurt Emmett or anyone else for that matter.
I've mentioned before that this kid isn't evil, and he isn't. Something was going on with him however, that led to him stabbing Emmett several times with a sharpened pencil.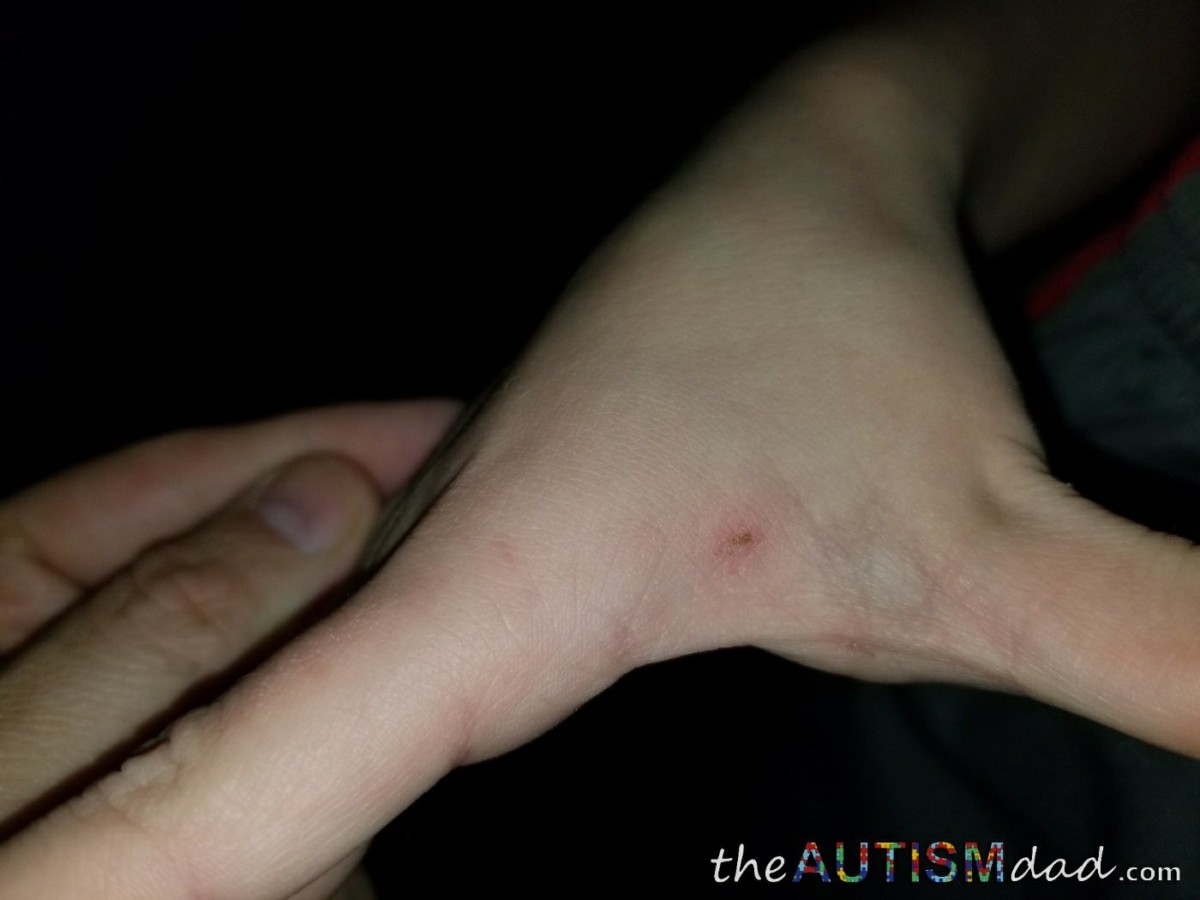 Emmett's hand is healing pretty well, as you can see in the above image. It's been a few days and it looks pretty good compared to what it did last week. It could have been so much worse and I consider us lucky.
Anyway, the kid responsible was suspended for two days and assuming there isn't anything I don't know about, he should be returning today. This makes me incredibly uneasy because I don't know where this kids head is.
There are several things that could have led an otherwise well behaved kid to do something like this. Many of the kids in this school are medicated, including my own. My suspicion is, the most likely cause for this violent behavior is medication in nature. Assuming for a minute that's true, what assurances do I have that these medication related issues or whatever else might have caused this to happen, have been addressed?
I don't want Emmett going to school, worried about what's going to happen. At the same time, I don't want Emmett going back to school with his guard down either.
I'm just going to be straight forward with the school and make sure I know what's being done to keep Emmett safe. I don't necessarily need to know all the details and I respect the privacy laws but my son needs to be safe. I need to feel comfortable leaving him there and if I don't feel that it's a safe situation, I'll bring him right back home with me.
I don't know what else to do. I truly hope I'm overreacting and that all is right with the world.
What would you do in this situation? Please share in the comments below.