We've been having some issues with Gavin, particularly at night. The other day, Gavin got up about 9 PM to use the bathroom. Lizze was still reading to the kids and I was in the living room.
All of a sudden, we heard a really loud thud.
I thought Emmett had fallen off the top bunk but Lizze headed right to the bathroom cause she knew it was Gavin.

Gavin swears up and down that he never fell. He claims he only put his hands on the floor to keep himself from falling.
Everyone in the house head the thud and no one believes it was from him gently putting his hands on the ground. The problem is that for some reason, his bedtime medication is making him very sedated when it hasn't in the past. This is something new.
Lizze had to coach Gavin through the locked door, in order to get him out of the bathroom and back into bed.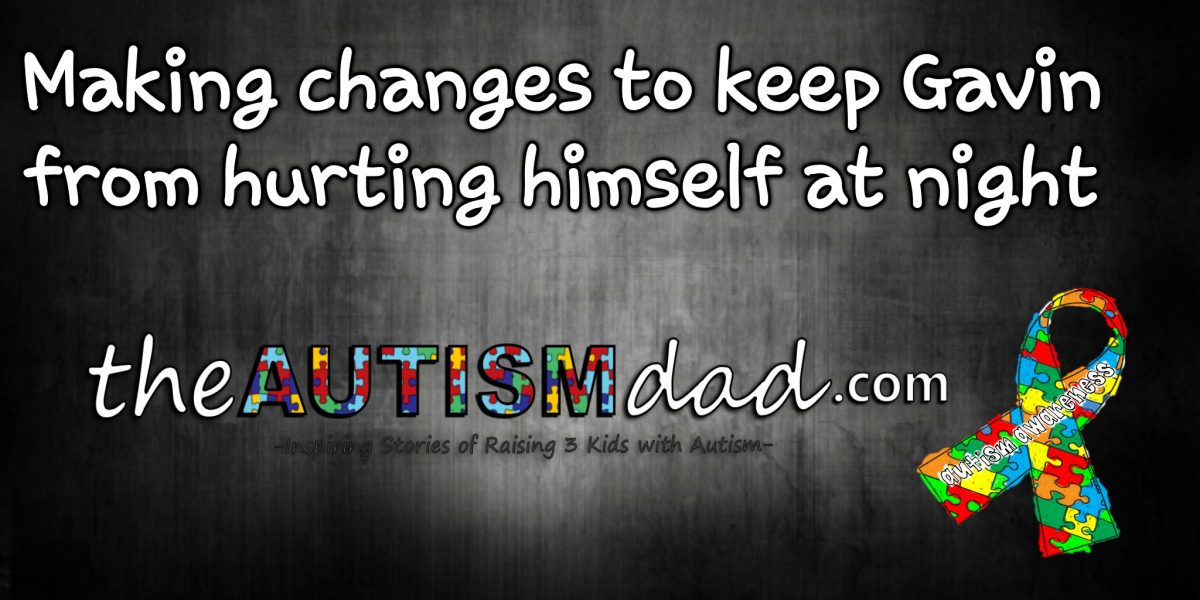 Getting him back into bed proved challenging because it was like he was three sheets to the wind. He couldn't walk straight and when he got to his room, he couldn't follow basic directions. He almost hurt himself by trying to kick his door closed.
Thankfully, that was it for the night and he slept through until morning.
We tried speaking to him in the morning about it and he denied everything. He says he placed his hands on the floor to keep himself from falling but that doesn't make any sense and it's not consistent with the sounds we heard.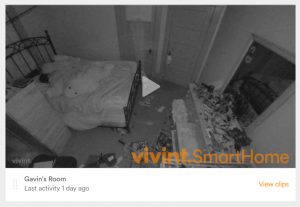 We're using our Vivint Smart Home Camera, to monitor Gavin at night and be alerted if he gets out of bed. This way, if he gets up at some point and wanders out of his room, we will be immediately notified. There's comfort in that.
I hate the idea of having to monitor him like this but we're talking his personal safety and I don't really see another way aside from tying a bell to him.
We've decided that from now on, we're going to have to split his evening meds up. He's going to take some in the morning and the rest at night. What that basically means is that he will take one Clozapine in the morning and one at night. It's not a problem to do that and it will lessen his sedation at night.
I don't know why it's hitting him like this all of a sudden. That's sorta par for the course with Gavin though.